What to Do In Carlsbad, CA
San Diego is filled with so many gorgeous towns and beaches, and Carlsbad happens to be close to the top of the list! Listed as one of the top places to live in 2020, there is plenty of reason for that accolade. No matter what time of the year you visit, the weather is always nice and sunny, perfect for enjoying all of the outdoor activities. From beaches and hiking trails, to great dining and many activities for families, Carlsbad has it all.
Attractions in Carlsbad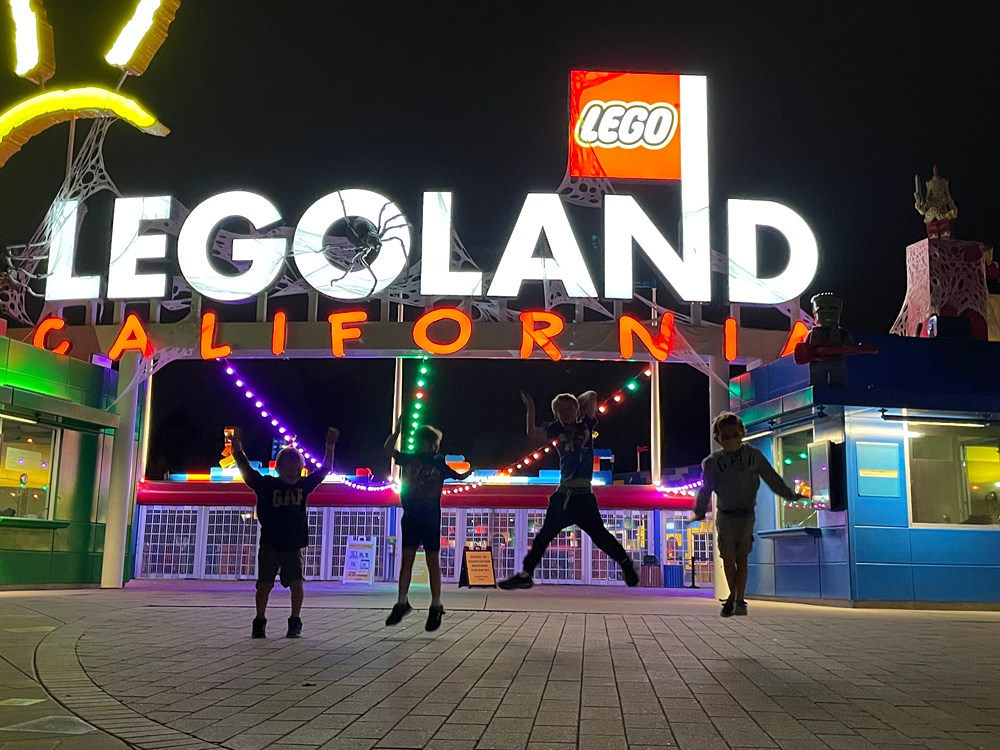 During springtime, make sure you visit the flower fields at Carlsbad Ranch. Their 50 acre ranch has beautiful blooms of ranunculus flowers of all different colors. Walk through and enjoy the field with your family and children, but because of the delicate nature of the blooms, no pets are allowed. You can purchase daily passes or annual passes to the fields to enjoy the blooms for the season. You can check out more about the ranch and their events all year round right here.
If you are a family with young children, you will love visiting Carlsbad simply for the fact that Legoland is there. Legoland is perfect for younger children who want to enjoy a theme park filled with rides, all while building with every child's favorite bricks. Legoland is a smaller theme park compared to Disneyland that is located just North in Anaheim, so it's perfect for smaller kids. While you wait in line for one of their 60 rides, you can usually find a lego table with building bricks in the center to keep children entertained while you wait.
If you visit Legoland in the summer, make sure to bring your swimsuit and check out the water park to keep cool! Not into water parks? Visiting their aquarium is another way to step out of the heat while looking at some fish. The kids can find stamps along the way to earn a little something at the end of your aquarium visit.
Legoland Hotels in Carlsbad
Legoland has two hotels right outside the entrance of the park, and both are equally amazing! Did I mention there is a playground in the middle of the castle hotel courtyard?! There will also be nightly activities during the weekend evenings happening right by the playground. This is the perfect place to let your kids blow off that last bit of energy before going to bed at the hotel. Don't forget to sign up for your complimentary breakfast at your hotel – buffet style! The pancakes and waffles are always a hit with the kids, and the coffee and tea station is the big hit with the adults.
Dining in Carlsbad
Carlsbad's dining selection has everything you could ever want. If you are looking for seafood, then check out Vigilucci's Seafood and Steakhouse, right on Carlsbad Blvd. Soak in the ocean views while dining on delicious seafood. Another favorite is Blue Ocean Robata and Sushi Bar. Their robata grill is available after 4pm, and it is a customer favorite!
For a great restaurant and brewery, you can't go wrong with Karl Strauss. Within walking distance to Legoland Hotel, this is a great place to take the kids to for a burger while you relax and enjoy one of their many beers on tap. Another great brewery is Burgeon Beer Garden and Tasting. Check out their schedule to see what delicious food trucks will be visiting the beer garden!
If you are looking for a quick drive-thru burger, the California favorite is there for you, too: In-N-Out. For more amazing restaurants and breweries, check out this list to find the perfect place for your next dining adventure.
Carlsbad Village
An amazing part of Carlsbad is the Carlsbad Village. If you love that small town main street feel, Carlsbad Village is just that (with a more upscale take). On Wednesdays, stroll through Carlsbad Village for their weekly farmer's market. Pick up some fresh produce and handmade items from local farmers and shops. Twice per year, the Carlsbad Village Street Faire hosts around 800 vendors that sell handmade items that are unique and sure to catch your eye.
Beyond amazing coffee shops and restaurants, there are so many great photo ops with all of the street art and murals. Try to visit them all with this map put together of the murals. After visiting the murals, taking a walk from the main street down to the beach is a must. You can watch one of many beautiful sunsets over the Pacific Ocean, and possibly see some dolphins in the water.
The Premium Outlets
If you're into shopping, the Carlsbad Premium Outlet mall is a great stop for you! There are plenty of designer stores waiting for you to snag a deal at the premium outlets. It's close to the 5 Freeway, so it's easy to navigate to as well. You can spot the exit by the big windmill right next to the freeway. A childhood favorite at the Premium Outlet mall is visiting Ruby's Diner. Watch toy trains go by above the diner while you take a break from shopping and enjoy some American cuisine.
Beaches
If you are visiting Carlsbad, you will obviously visit one of their many beaches. There is a beach perfect for every type of visitor: surfing, sunbathing, tide pools, and more.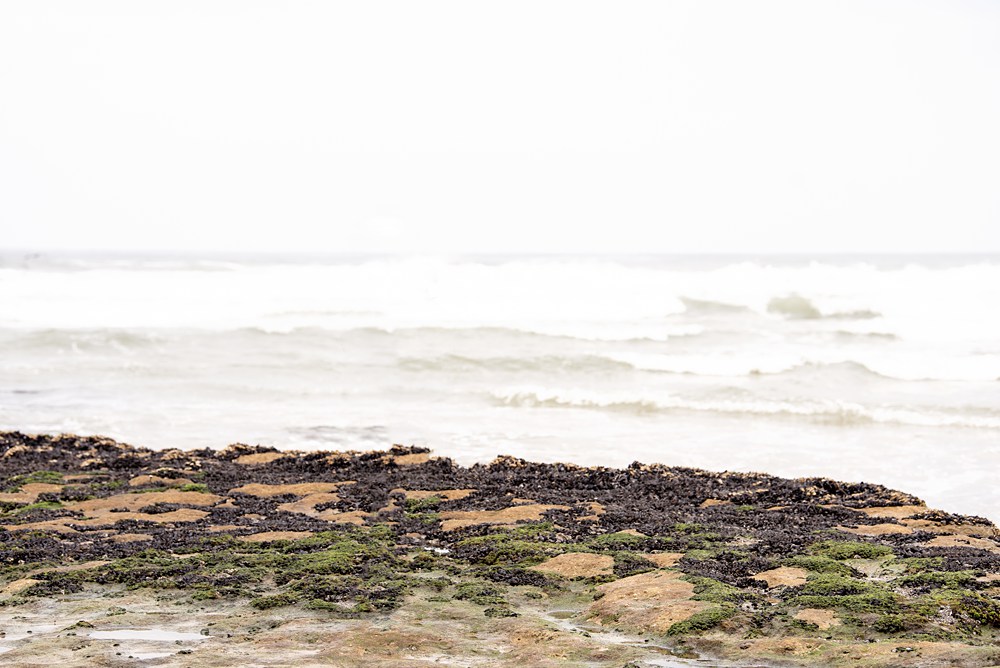 Carlsbad City Beach is a great surfing spot, as it has a pretty reliable break. A Bonus – you can walk to this beach from Carlsbad Village! Enjoy a nice coffee or food after a great surf session at the beach. Terra Mar is another good, but more local, surf spot. When the tide is high, there is little to no beach, so check the tide before heading down. There are state beaches in Carlsbad as well, that do cost money to park at if you do not have a State park pass. But street parking is plentiful if you don't mind walking a bit! If you want to know more about specific beaches in Carlsbad, check out this page to show you where to go.
Camping in Carlsbad
Being a beach city, camping is filled with sand, saltwater, and beautiful sunsets. South Carlsbad State Beach is a highly sought after campground, so you have to make sure to make reservations when they open spots up, about six months in advance. If you are an RV camper, Paradise by the Sea RV Resort at the North end of Carlsbad is a great campground to check out as well. They ave a pool and hot tub available to their guests if you want to swim, but just not in the cold ocean. There are plenty of local restaurants nearby for a quick meal so you don't have to worry about doing the dishes while camping. Win-win!
Family Photos in Carlsbad
Living so close to the ocean, it's no wonder many people enjoy having their family photos taken at the beach. As a San Diego family photographer, Carlsbad is one of my favorite places to photograph families. With stretches of sand with the ocean on one side, and massive cliffs on the other side, the backgrounds to choose from are endless. Kids love being able to take family photos at the beach since they have more freedom to run around and play, and I love capturing all of those silly moments of kids playing in the sand and waves.
Be prepared: your kids will get sandy and most likely wet from the waves. I always tell my clients to pack at least one extra outfit for their children for the ride home, and let them just have fun! I will make sure to get those perfect family photos BEFORE letting them go all out in the waves, don't you worry.
Getting to Carlsbad
If you live in San Diego, you know that if you travel North on the I-5, you will drive right on through Carlsbad! The 5 freeway basically splits it in half, with the beach on one side and Legoland, the flower fields, and the outlets on the other. If you are not local, there are a few airports surrounding the area that you can fly into. San Diego International Airport is about 30 minutes South, Santa Ana airport is about one hour North, and if you are flying your own private aircraft, McClellan-Palomar Airport is the way to go! Besides airport, the Coaster commuter rail is a fun way to travel to and from Carlsbad as well. You can find their schedule right here.
So there you have it! A true gem of a city in Southern California that we are lucky to have so close by. Take some time to go visit Carlsbad and all of the amazing things it has to offer – you won't be disappointed!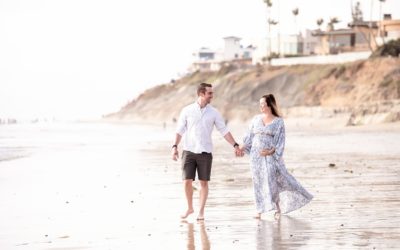 Carlsbad Beach Maternity Session | San Diego, CA San Diego Maternity Photographer San Diego has some of the most gorgeous beaches around, and at the top of my list is where we went for this stunning Carlsbad beach maternity session.With miles of beach during low tide,...
read more