Trying to prepare for your maternity session can seem quite daunting, but it doesn't have to be! As a San Diego maternity and newborn photographer, I guide my clients through the entire process; from the perfect location that represents your family the best, all the way to what outfits will look best on your entire family (I have even had clients text me their choices to help them decide!). To help ease your mind a bit, I've listed my top five tips to remember when preparing for your maternity session below.
1. Pamper Yourself Before Your Maternity Session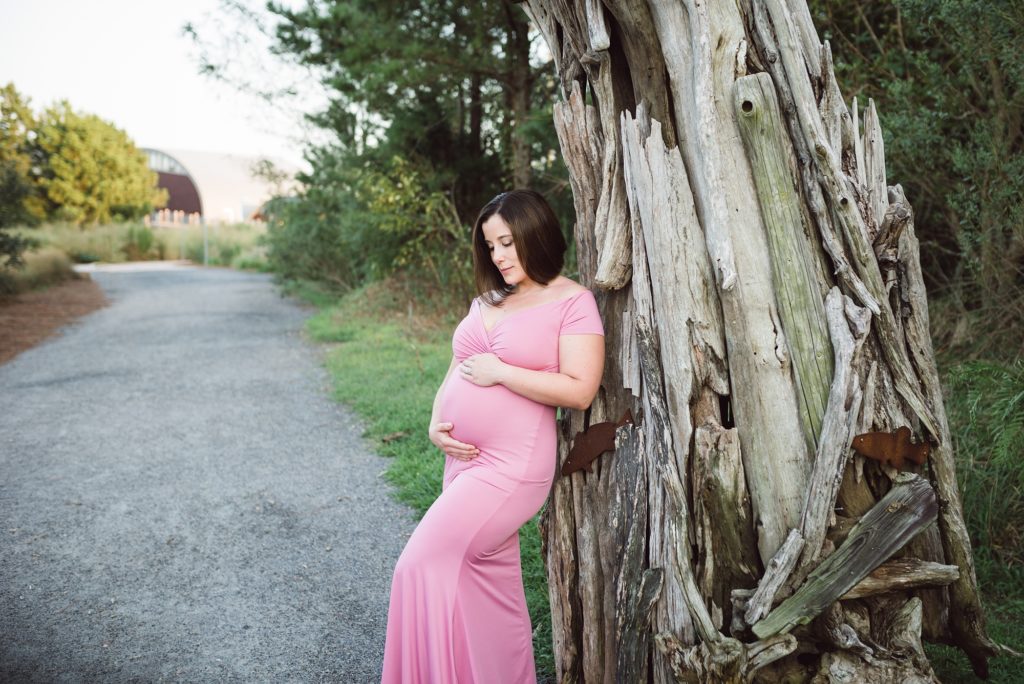 Get your nails done. Get your hair and makeup done (don't know where to start with this? I can make sure you're taken care of!). This day is all about you, so do whatever is going to help you relax so you look and feel your best! I understand that by the end of your pregnancy you may start to feel far from your typical self, but trust me. You. Are. Stunning.
2. Find the Perfect Maternity Session Outfit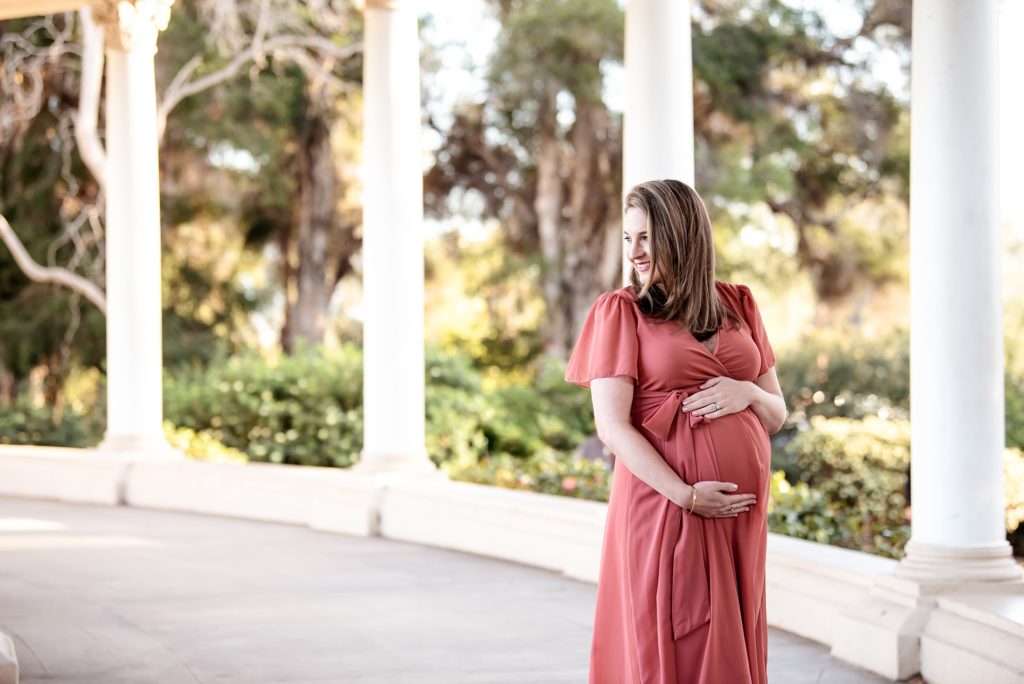 The good news about trying to find the perfect dress for your photo session is that I have you covered! I have a client closet filled with maternity gowns for your choosing. Of course, you can wear whatever outfit you choose for your session, and not just from my client closet. An outfit with no bold patterns works best, whether that be in the form of a dress or a top you love. Just make sure that it is tighter around the belly to show off your gorgeous, growing bump!
3. Choose Your Ideal Maternity Session Location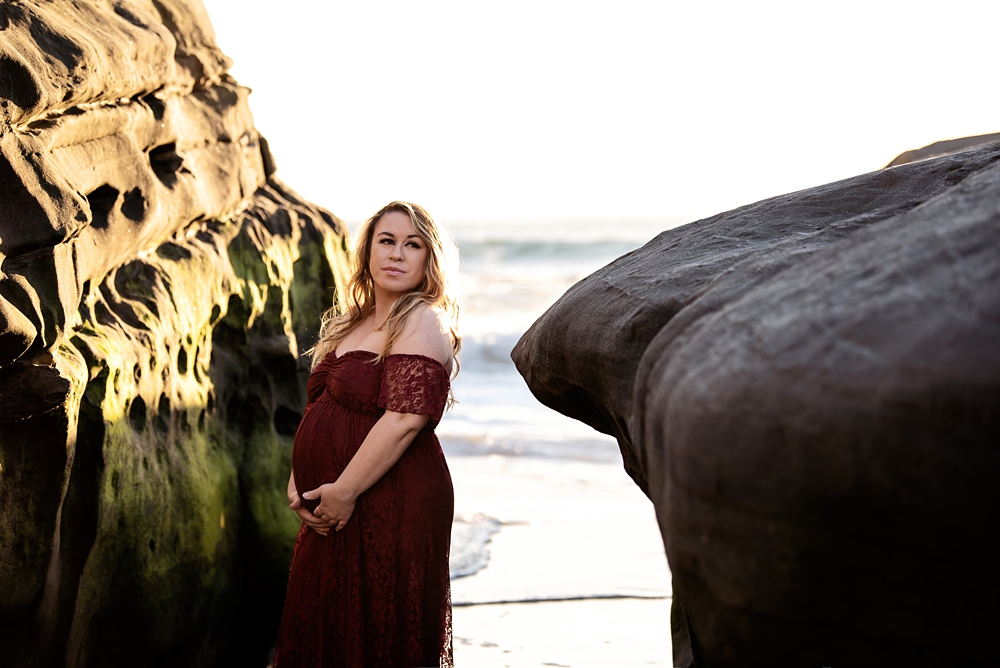 Where do you feel most at peace? Love spending your days at the beach in the sand, then your session should take place at the beach. Wherever you feel describes you and your family, aim for your session to take place at a location that represents it. Enjoy spending a relaxing day at home with your family? Have your session take place in the comfort of your own home. No matter where you choose, I will help find your perfect location.
Tip: Once you have chosen a location for your maternity session, think of 2-3 colors that compliment the area. For example, if you are wanting your photos taken in a forest, colors that would compliment the greens and browns will be where you want your outfit scheme to be.
4. Timing Is Everything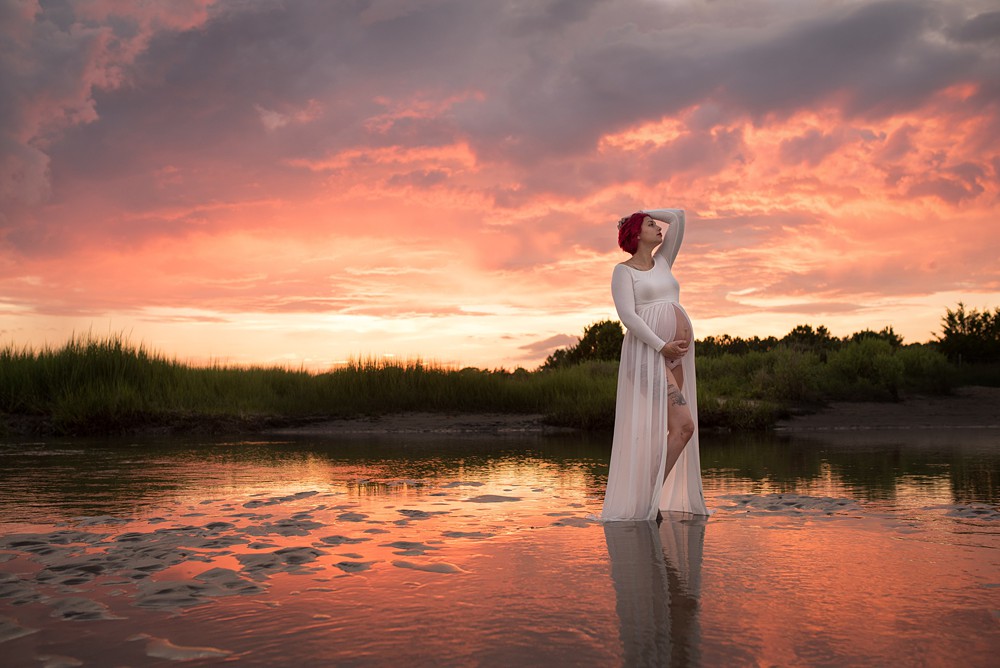 There are two parts to timing your session just right. First is timing your maternity session to happen when you are around 30-36 weeks pregnant. You are still able to move around easily, and your sweet belly has made an appearance. Any earlier than that, and it may be difficult to have that maternity bump look you want in your photos. Any later than that, and there is a chance you will go into labor before your maternity session takes place! Of course, there are always exceptions to these rules, so don't feel bad asking for your maternity session earlier or later than that timeframe,
Second part of timing your maternity session just right is what time of day it should take place. The best light for your session is what is called "golden hour." That is the hour before sunset where you get that gorgeous, glowing, light. Mornings before sunrise also work great, if you are more of a morning person. Midday is typically too harsh with direct sunlight, so we generally avoid that time for maternity sessions.
5. Don't Forget The Details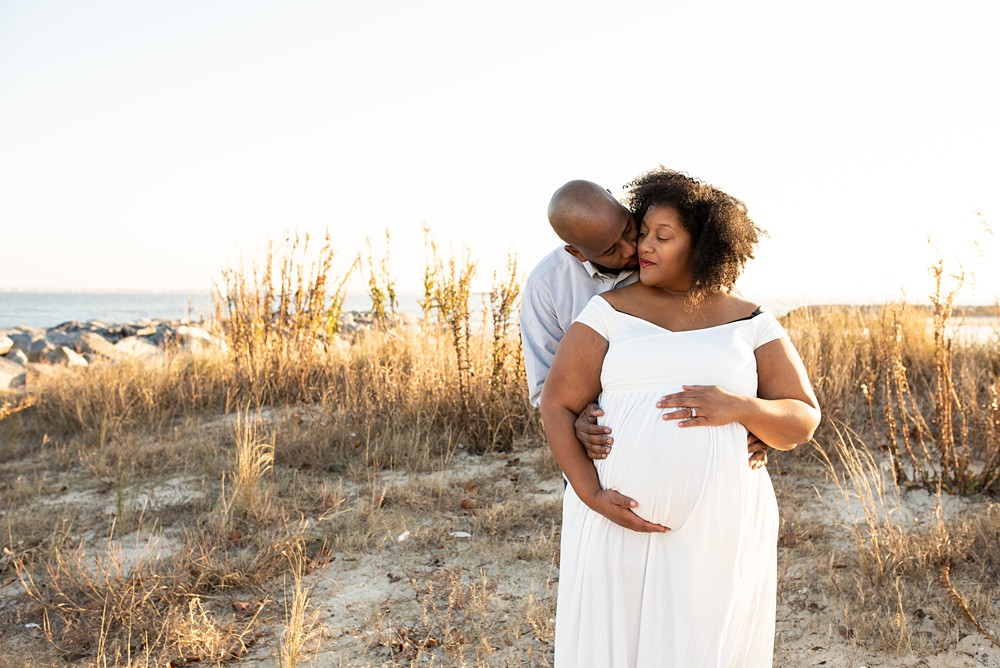 From the colors you and your family choose to wear to the meaningful baby items you want to be incorporated into your photo shoot, these details should not be overlooked. A few tips to remember:
     ~ Less is more when planning the wardrobe for you and your family. Dress in neutral colors with avoiding big designs or patterns on their shirts.
     ~ Bring small items that are meaningful if you would like, but it is not a requirement.
     ~ Your maternity session is primarily focused on you and your beautiful belly, so make sure your fingernails are "photoshoot ready". They will end up in the photos.
     ~Keep your jewelry and accessories to a minimum. Accessories that are too big can take away the focus from you.
     ~Pack a hairbrush, touch-up makeup, and anything additional you may need while at your session.
Your maternity session should be fun and relaxing, as well as a time to celebrate you and your growing family.
Let's celebrate you, momma. 
Let's chat about your upcoming maternity session! Send me a message here and let's make your vision a reality. I help take all the stress of documenting this momentous occasion off of your shoulders and make this entire experience extra special. Check out my investment information so you can see if we are a good fit.
Not quite there yet? Hop on over to Instagram and give me a follow to see what I have been up to lately. I can't wait to see you over there! <3