Los Peñasquitos Ranch House
San Diego, CA
With all of the parks around San Diego, Los Peñasquitos Ranch House is a favorite for family photos as well as soaking in the history of the area. The beautiful trails and land around the area are perfect for hiking and taking in all of the wildlife that is around the area as well. Los Peñasquitos Ranch House, also known as Los Peñasquitos Adobe, is located towards the North end of San Diego.
Los Peñasquitos Ranch House: A Tiny Look At The History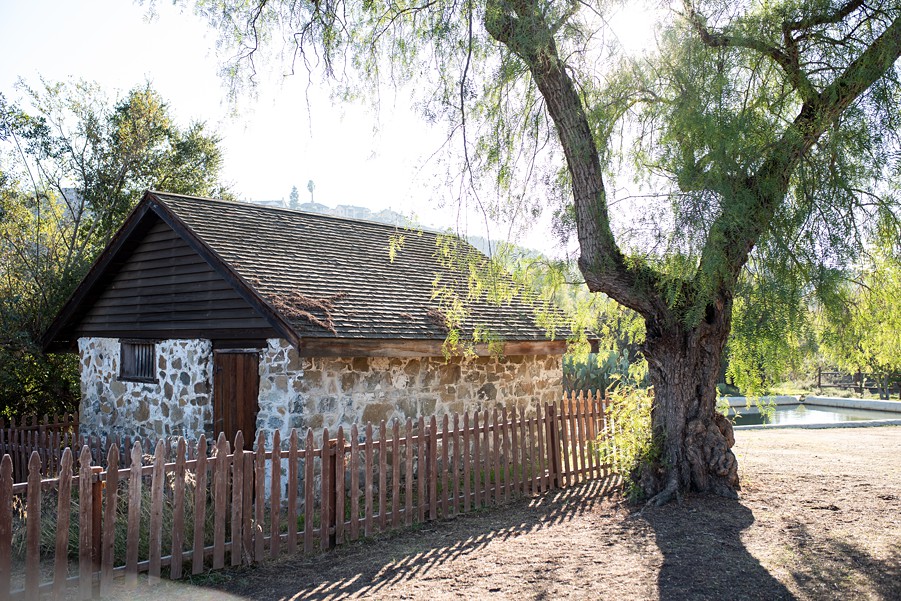 Los Peñasquitos Ranch House, or Adobe, happens to be the second oldest residence in San Diego County. The house was built in 1824, and has been expanded and modified a few times over the years from different owners, and has now been preserved for visitors to go and check out some of San Diego's history. Now, the Los Peñasquitos Ranch House is open to the public for tours (on Weekends) as well as visiting and enjoying the land. If you would like to learn a bit more about the history as well as some images of inside the Ranch House, you can visit here to read all about it!
Los Peñasquitos Ranch House: Enjoying Your Visit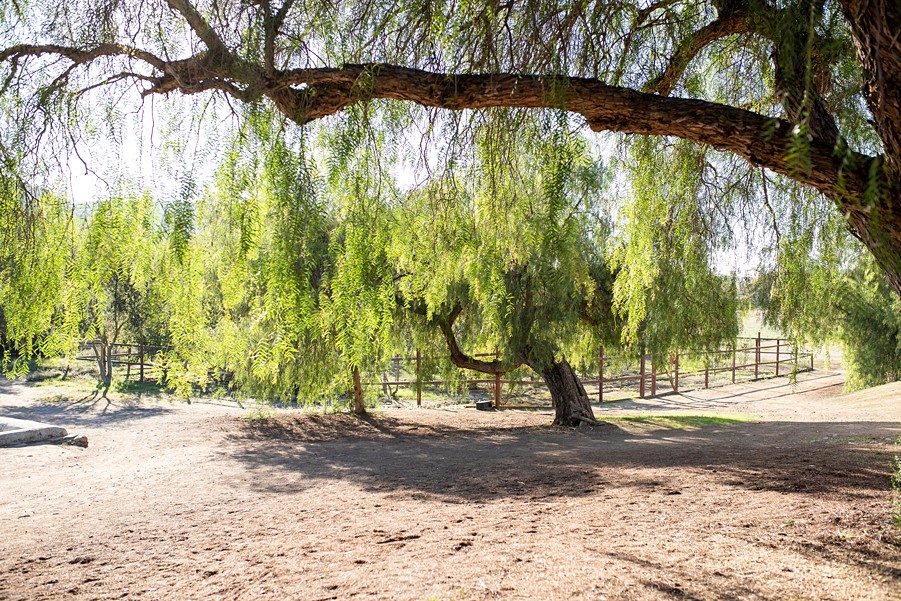 While the Ranch House part of the preserve and surrounding area is a pretty small portion, there are plenty of activities for families to enjoy! Beyond taking a tour of the Adobe, pack a lunch and enjoy a picnic on the property. There are picnic tables around for you to sit down and enjoy your lunch while taking in the beauty surrounding the property. If you have small children, they may get a kick out of the animals as well! Los Peñasquitos Ranch House has some ranch structures just to the West side of the barn, which houses some Nubian goats that your little ones (or you – I'm not judging at all) can go say hi to. Just near the Nubian goats, there are some chickens as well. So after enjoying your picnic, take a stroll to the barn and check out the goats and chickens!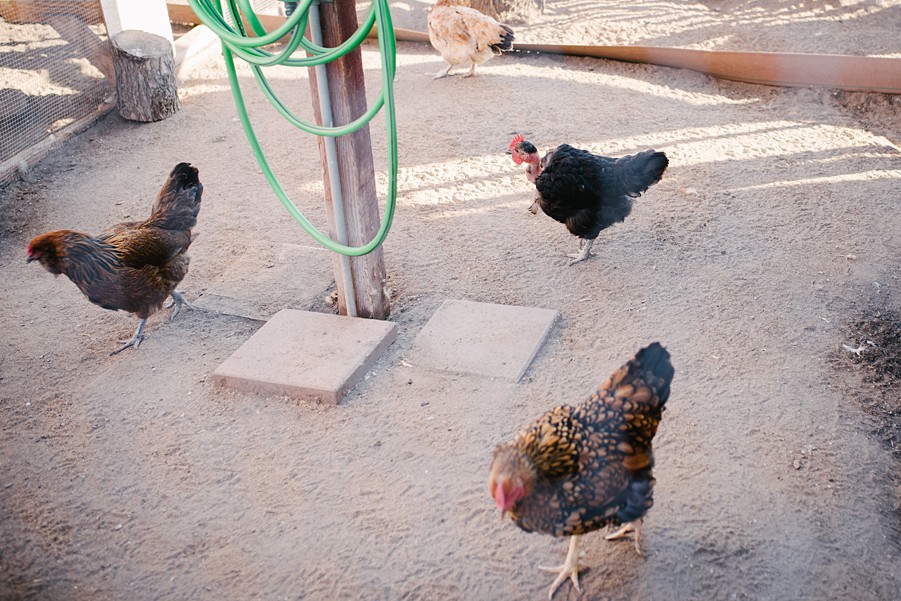 Along with goats and chickens, Los Peñasquitos Ranch House has the Los Peñasquitos Garden that consists of garden boxes that can be leased out yearly. Lease a garden box, and grow your own vegetables for your dinners (or picnics). The garden area has 20 boxes for lease, and require those who lease the spots to visit weekly during growing season to tend to their garden. The Los Peñasquitos Garden was started in 2012, and gives a great area for those who don't have the space to grow their own garden to do just that. If you are every interested in renting a 6′ X 16′ garden box by Los Peñasquitos Ranch House, you can call 858-484-7504  to gain more information as well as to be put on the wait list.
Los Peñasquitos Ranch House: Biking and Hiking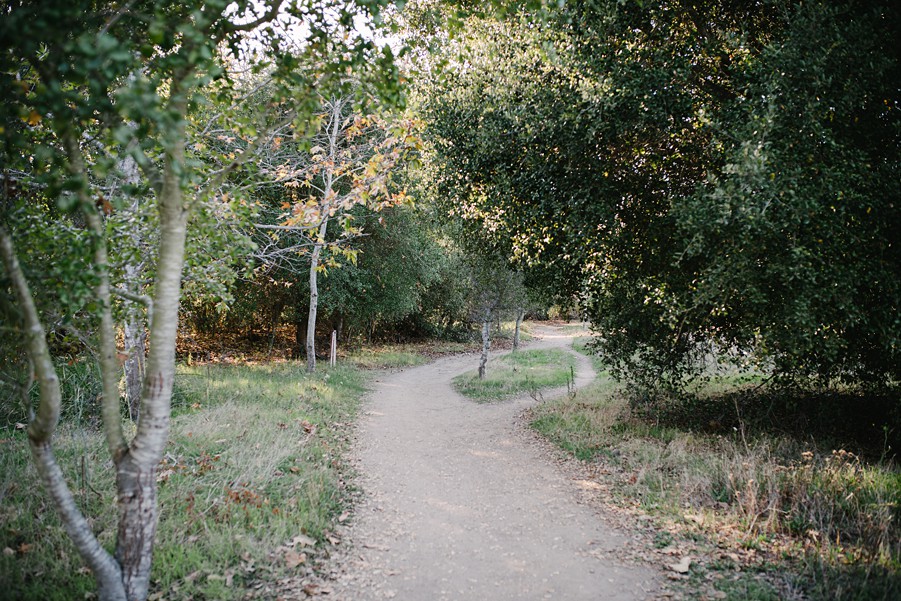 Biking and hiking around Los Peñasquitos Ranch House is a huge hit with locals and those visiting the area. Not far from the ranch house is the Los Peñasquitos Canyon Preserve and trail heads that lead to wide open fields as well as a stream and a small foot bridge. It includes about 4,000 acres of land that have multiple trails for you and your family to enjoy. As always, be aware of your surroundings when out on the trails. Wildlife, such as snakes, bobcats, and even mountain lions, may be in the area. 
Los Peñasquitos Ranch House: Parking
Parking at Los Peñasquitos Ranch House is pretty easy, luckily! If you follow the signs to the Ranch House, you will run into a large dirt parking lot the you are able to park at and enjoy the Los Peñasquitos Ranch House easily from. The gate is locked after sunset (as like practically every park in San Diego), so make sure that you are not there too late and have the gate locked on you! 
Los Peñasquitos Ranch House: Family Photos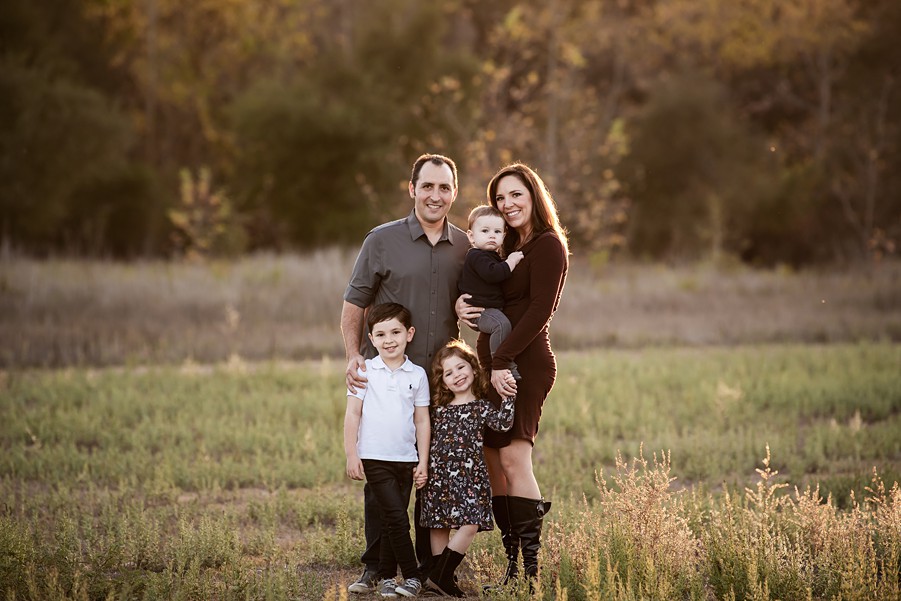 Los Peñasquitos Ranch House family photos may be some of my absolute favorite photos in San Diego! There are beautiful trees right out by the Ranch House that are a profit backdrop for your family images. Not too far from the Los Peñasquitos Ranch House, you have trail heads from the Canyon preserve, which also have many gorgeous trails within large trees and alongside the stream. 
Los Peñasquitos Ranch House: What To Bring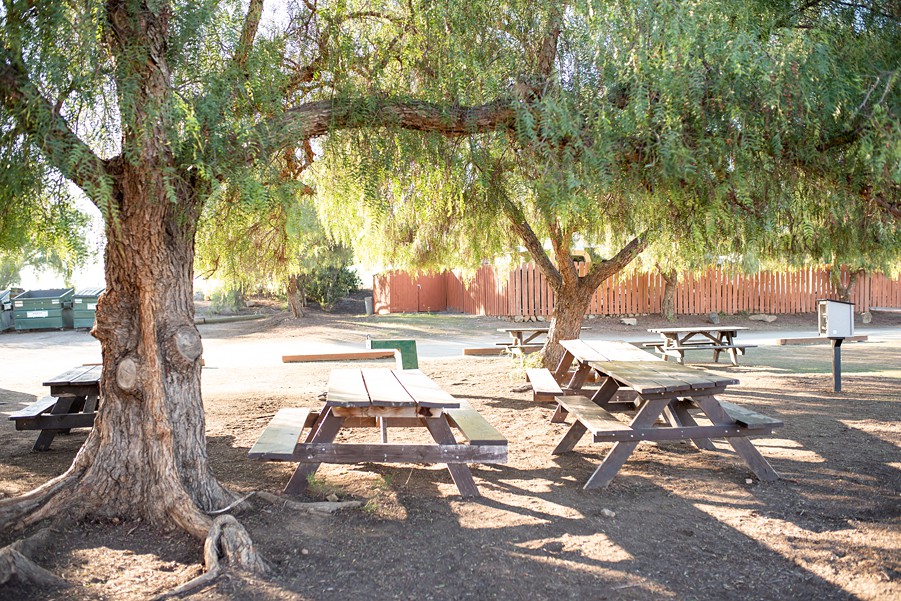 Depending on what time of day you are visiting the Ranch House, and what you are wanting to explore, your list may be shorter or longer. So, as always, take my list of what to bring with a grain of salt. If you feel like I have missed something that just needs to be on this list, leave a comment and let me know!
~ Sunscreen. Always. It is San Diego, after all. That sun comes at you out of nowhere sometimes.
~ Bug Spray. You are close to (if not in) the preserve. If you get bit by bugs, make sure you're packing that bug spray for your trip.
~ Water. Kind of like sunscreen. Always a necessity. Especially if you have small ones with you.
~ Picnic! Enjoy the grounds for lunch and relax under one of the massive trees that provide excellent shade.
~ Good walking shoes if you are planning on hitting the trails.
~ Dogs are welcomed, as long as they are licensed and on a 6 foot max leash. So bring some extra water, and let your fur baby enjoy your outing as well!
Thinking about family photos and would love your very own Los Peñasquitos Ranch House family photos? Give me a shout and let's chat about a session for you! 
To see more about having your portraits taken at Los Peñasquitos Ranch House, check out the blogs below!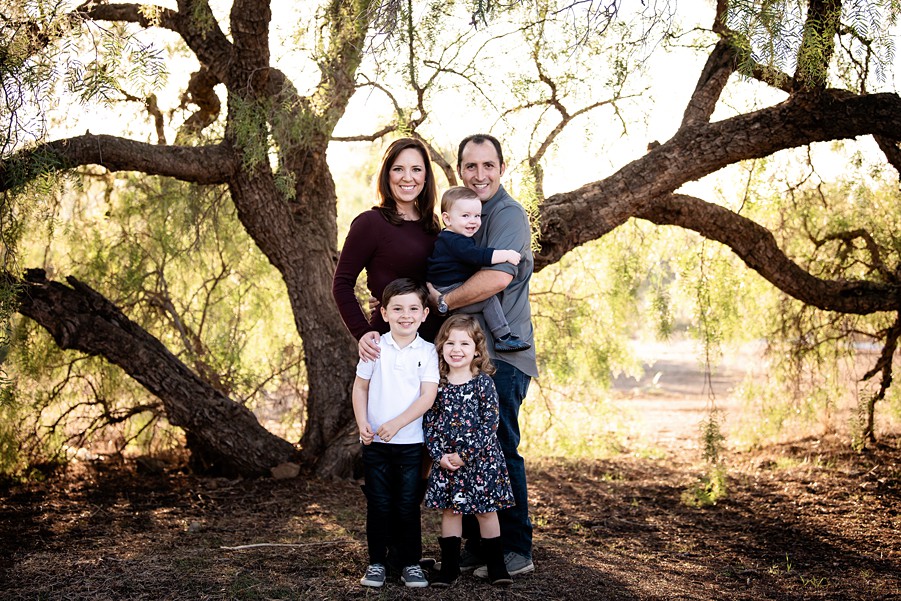 Los Peñasquitos Ranch House Family Photos in San Diego, CA One of my absolutely favorite spots in San Diego for family photos is Los Peñasquitos Ranch House. The entire property is absolutely perfect for families with small kids as well as older kids! Los Penasquitos...
read more