Los Peñasquitos Ranch House Family Photos in San Diego, CA
One of my absolutely favorite spots in San Diego for family photos is Los Peñasquitos Ranch House. The entire property is absolutely perfect for families with small kids as well as older kids!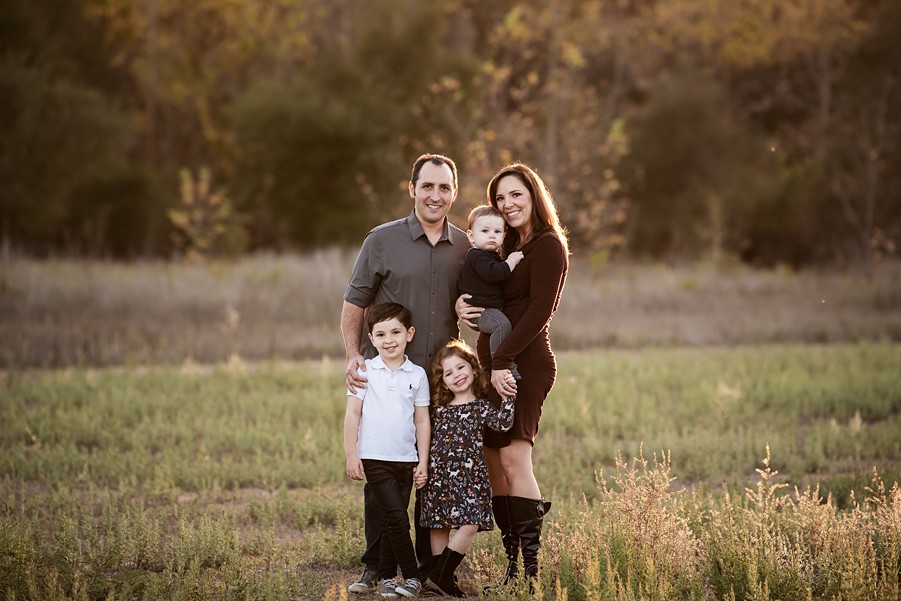 Los Penasquitos Ranch House has beautiful trees all around the property and lining the fence near the property that is perfect for those family portraits. The kids always enjoy playing around in them, too!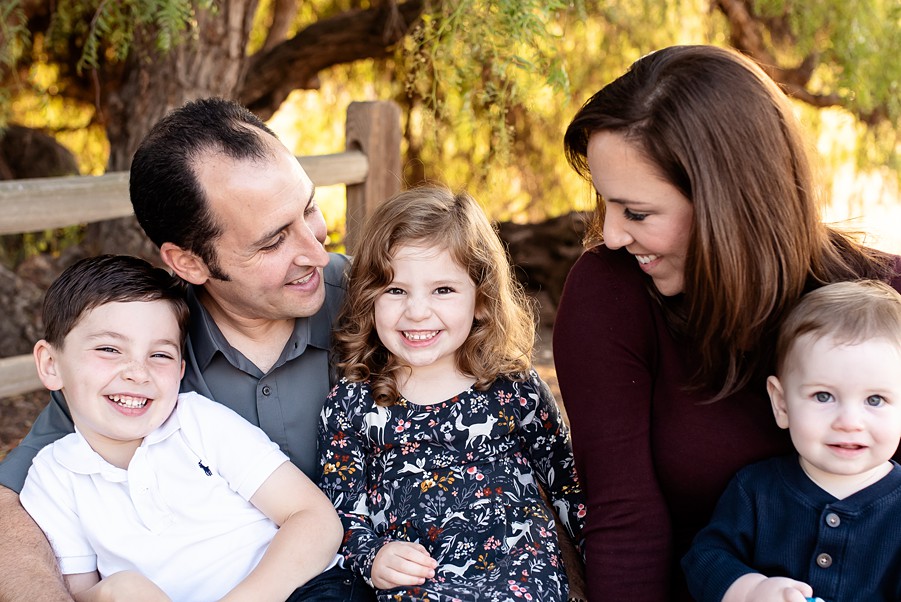 My absolute favorite family met me for their Los Peñasquitos Ranch House family photos this fall, and we all had such a wonderful time playing around and having a blast for their family photos.
Los Peñasquitos Ranch House family photos are unique because beyond beautiful locations throughout the entire property for your family photos, the littles ones (and adults) love stopping by the chicken coop to see the chickens and goats. It's always a great break in between photos for the kids to reset and focus on something entirely different than photos, too.
Being able to photograph the families of longtime friends is always so special to me. I want to college, been through both of us getting married and starting families together. Capturing their growing family in front of my camera over the last 4+ years has been so special to me.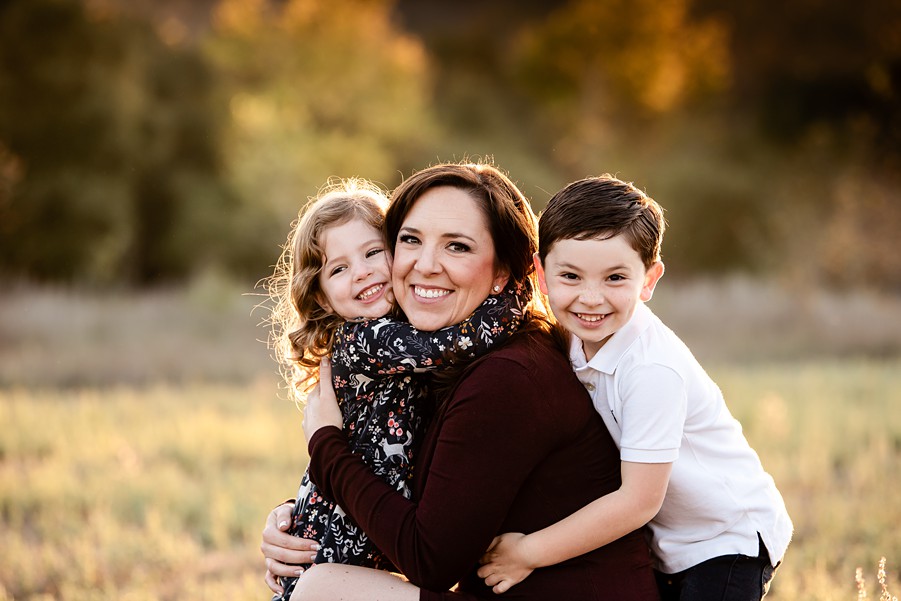 These kids loved showing me just how much the adore their parents, and would run into the photos just to hug their Mom. It was the cutest thing I have ever seen!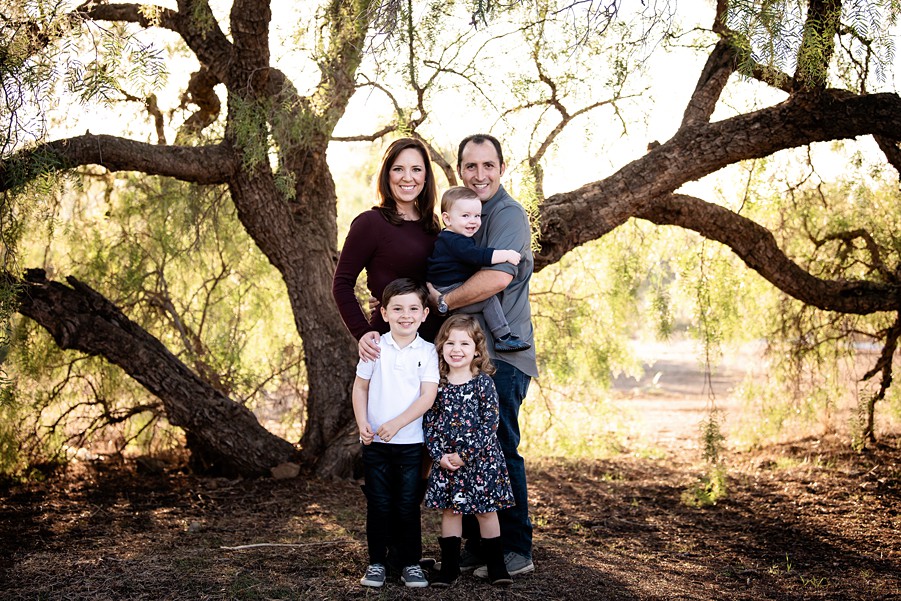 There are so many amazing spots for your Los Peñasquitos Ranch House family photos, it's wild! These gorgeous trees line the property, which are my all-time favorite. If you need a location that is great for midday sessions (I know, midday sessions are not a photographer's dream lighting situation), Los Peñasquitos Ranch House is a perfect spot for good shade with beautiful backgrounds.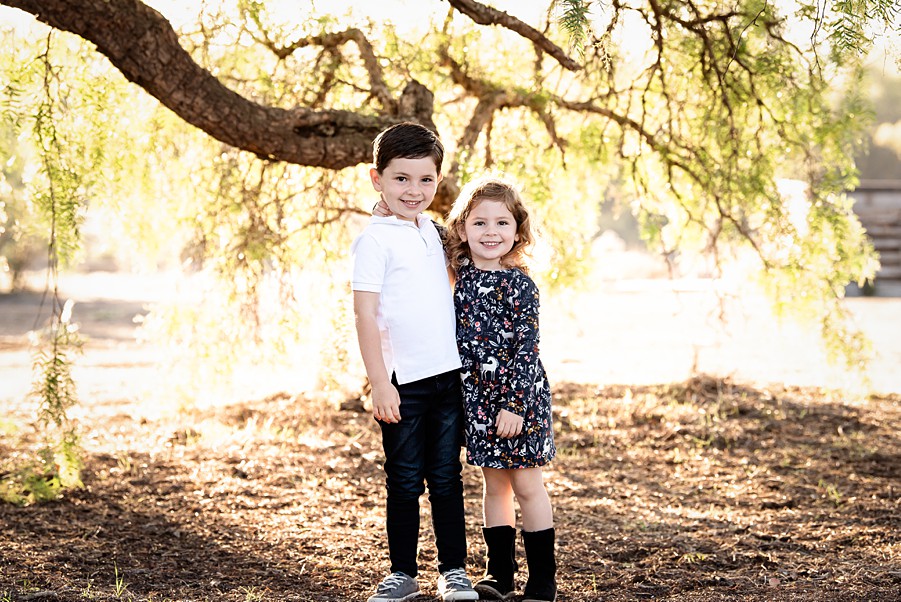 Even though it's your family session, I just love to get a few of you and your partner together. Everything is always about the kids, so it's nice to have a few updated images with your spouse, right?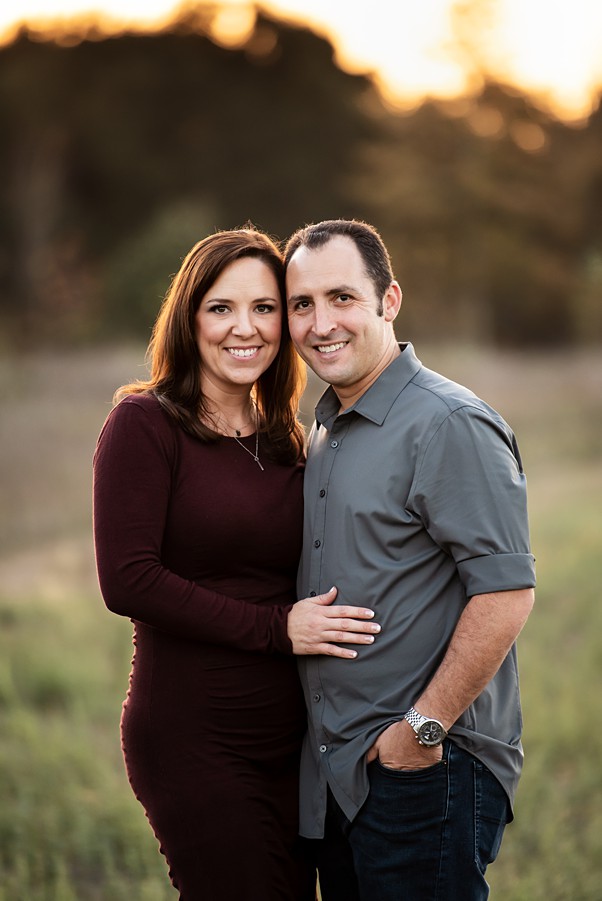 If I had to choose one spot to hold my sessions at for the rest of my career, the Los Peñasquitos Ranch House family photos always take the cake!
Los Peñasquitos Ranch House has more than just gorgeous photo spots, and is a great spot to wander around for the day (trails galore!). Bring a picnic (they have picnic benches), wander around the property and learn about the Ranch House, and enjoy your day!
Ready to update your family photos? I would love to schedule your Los Peñasquitos Ranch House family photos! Contact me to set up a consultation for your upcoming session, and I will take care of the rest for you. Want to see more of my work? Follow me on Instagram!
Can't wait to see you and your gorgeous family in front of my camera soon <3