Mission Trails Regional Park
San Diego, CA
Mission Trails Regional Park in San Diego, CA
Mission Trails Regional Park is well known in San Diego – for amazing hiking trails, mountain biking, rock climbing, horse trails, camping, and even for being a great spot for family photography in San Diego. Mission Trails Regional Park truly has it all. San Diego truly has everything in one city, and Mission Trails is one of the city's gems close to everyone! In the summer months, the park can reach high temperatures and snakes become more common. In the winter time, temperatures can be chilly in the morning, but comfortable during the day for hiking or just enjoying the outdoors.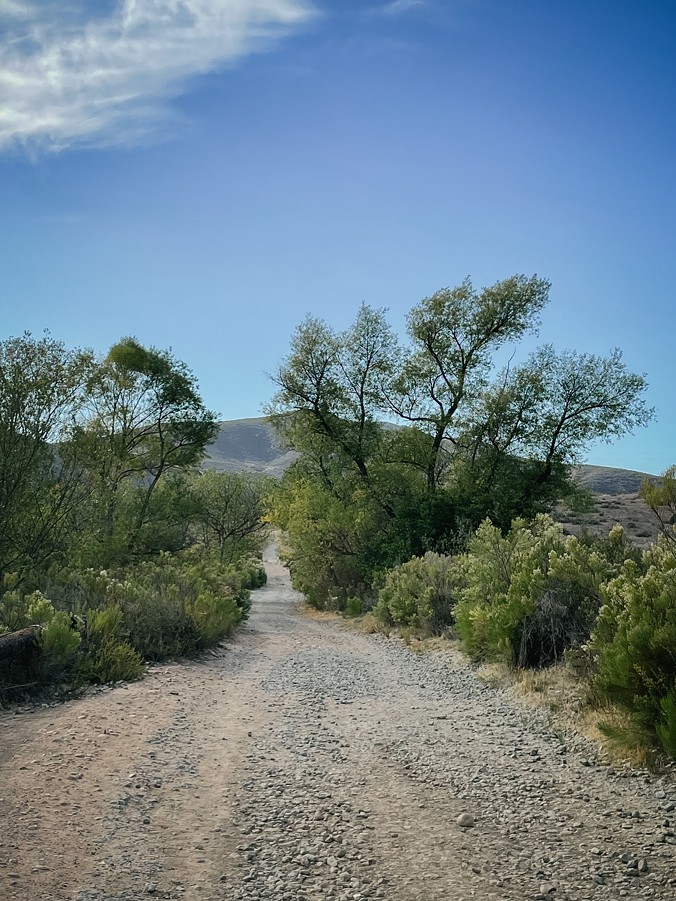 Mission Trails Regional Park: Hiking
With 65 miles in trails throughout the 7,000+ acre park, there is a hiking trail for just about anyone in Mission Trails. There are three main regions of Mission Trails Regional Park, depending on which trail you are accessing: Fortuna, Mission Gorge, and Cowles Mountain regions. For the more experienced hiker, the Fortuna Mountains loop via Grassland Crossing trail in the Fortuna region of the park is a good challenge. With almost 2,000 feet in elevation and just over 7 miles roundtrip, you can experience a good portion of Mission Trails Regional Park along with some serious elevation gain. Cowles Mountain is also a favorite among avid hikers in San Diego for the trail difficult. Most of the trails in the Cowes Mountain region have more elevation gain and are rated for more experienced hikers than some of the other trails on the East side of the regional park. The views on top of the mountains and while hiking up are some of my favorite views, so don't forget to take a picture while you're up there!
If you are looking for a slower-paced walk with your pets or small children, there are plenty of beautiful trails designed for shorter walks with not as much elevation gain in the Fortuna and Mission Gorge regions. One favorite of our children is the Kumeyaay Lake nature trail as well as part of the Oak Canyon trail and grasslands trail. Both of these trails are filled with great scenery as well as lots of rocks, some bridges to cross over, and other fun for kids while hiking in nature.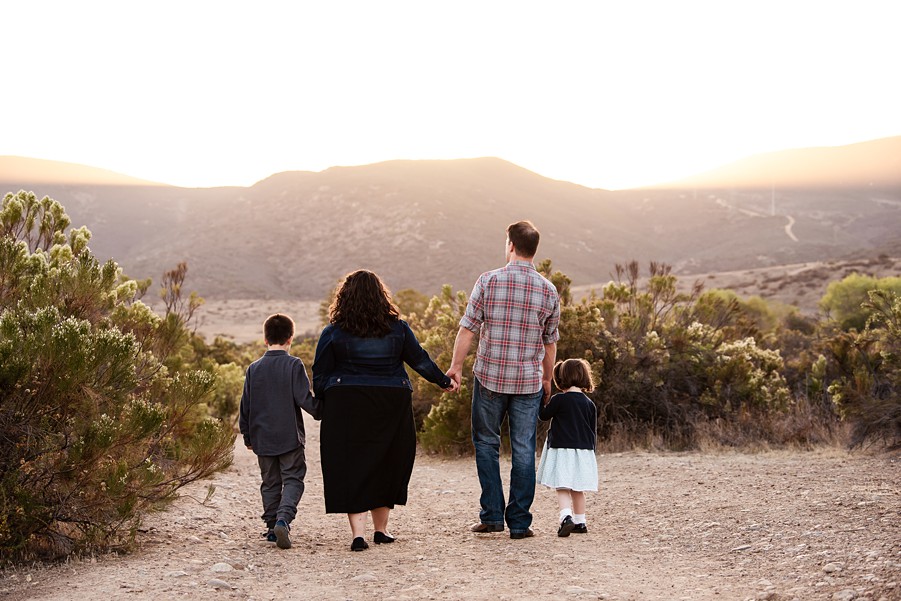 Always keep in mind: depending on what season you are visiting Mission Trails Regional Park, it can be dangerous to be out in the middle of the day. If you are going in the summer, try to go in the morning to avoid the highest temperatures of the day. Bring plenty of water for everyone in your group, including water for your dogs if you are bringing them along. Dehydration is always a concern in the warmer months at Mission Trails as there isn't much shade and it can get to be sweltering hot.
Beyond staying hydrated, wildlife is abundant out there – it is a wildlife preserve after all! Rattlesnakes are pretty common, so stick to the trails and keep your eye out! Being greeted by a tarantula is also not an uncommon occurrence in the area. Again, as long as you are aware and keep your eye out for the wildlife, you should be good to go! Dogs are more than welcome at Mission Trails Regional Park, which makes it a great adventure for the entire family. Making sure you watch out for snakes or spiders off the trail that could harm your dog is key during the warmer months. Luckily, dogs must be on a leash at all times in the park, so keeping them on the trail and away from the brush the snakes love to hide in is easy. They do have a few dog bag stations on some trails, but they are well dispersed throughout the park. Bring extra dog poop bags to make sure you don't run out, and can help keep the park a clean and beautiful place to visit. If you're unsure of which trail you should explore this weekend, visit here to see which one is best for you!
Mission Trails Regional Park: Climbing
As one of the closest places to get out of the climbing gym and take it to actual rocks, Mission Trails Regional Park has plenty of climbing spots for all skill levels. Most climbers in the area love heading outdoors to Mission Trails Regional Park because of the quick approach hike (how long it takes to walk/hike in to the start of climbing routes), which is usually not the case in other places in the area. There are around 200 established rocking climbing routes in Mission Gorge, for beginners through intermediate climbers. There is a mix of bolted and not bolted routes, so going with someone with the knowledge of rock climbing and the appropriate gear is always a must. Most routes are also shaded in the morning, so getting out in the morning while it's not too hot in the summer time is key! You can check out some of the most popular routes in Mission Trails Regional Park here.
Mission Trails Regional Park: Camping
Beyond hiking, biking, and climbing your way through Mission Trails Regional Park, you can also camp there! The Kumeyaay campground is open for camping on Friday and Saturday nights only. It is a first come first served campsite, so make sure you get there early to snag one of their 46 campsites. Campsites do have fire pits that can be used while camping there, but be careful in the dryer months. There are two bathrooms with sinks and showers available for campers throughout the campsite. When you're not sleeping in your tent, you can enjoy fishing at Kumeyaay lake that is within walking distance. Enjoy the trail around the lake for some great views of the grasslands as well as the lake and all of the wildlife. Camping in Mission Trails Regional Park is the perfect spot for those who want quick access to great trails for hiking during the day, and a cozy campsite for the night. During the days that camping is not authorized, the picnic tables and campsite areas are available for anyone to use them during the day.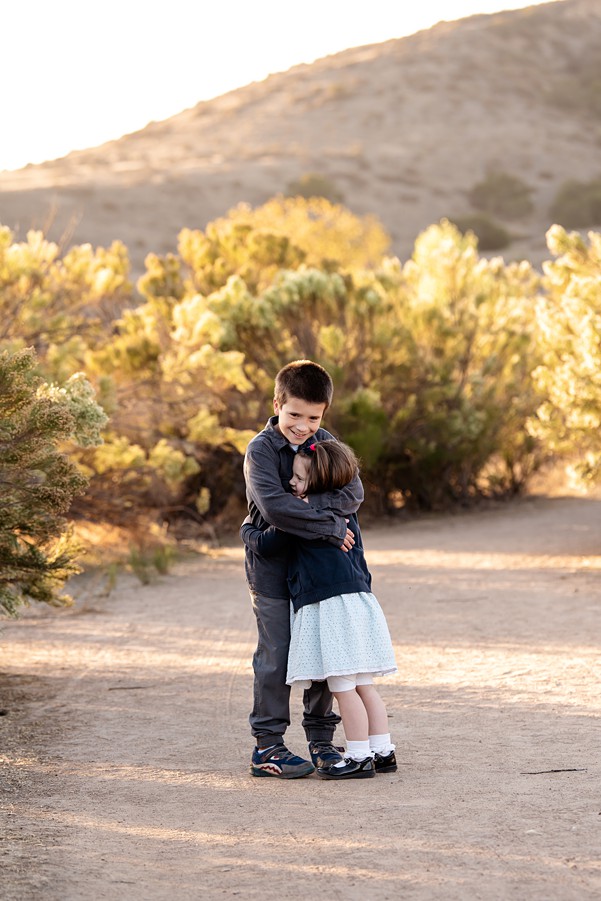 Parking at Mission Trails Regional Park
Parking throughout Mission Trails Regional Park is really easy! Since the park is so massive, there are multiple parking lots and areas to park throughout. It just depends on which trails you are wanting to explore that day. If your day consists of Cowles Mountain, there is a small parking lot at the beginning of the trail. The cross streets to the parking lot are Navajo Rd and Golfcrest Dr. After you get done with your hike, stroll on across the street and grab a coffee from Cowles Mountain Coffee!
Heading to Mission Trails Regional park to climb, or hike around the Mission Gorge region? There are two parking lots off of Mission Gorge Rd that can be used for the park. The first one is off of Mission Gorge Rd and Jackson Dr. The trailhead for the visitor center loop is at the end of this parking lot. It is right off of Mission Gorge Rd, which is a pretty busy street, so take that into consideration when parking there. The second parking lot is just east on Father Junipero Serra Trail. Slowly drive up the road, and the parking lot will be on your left along with the visitor center building.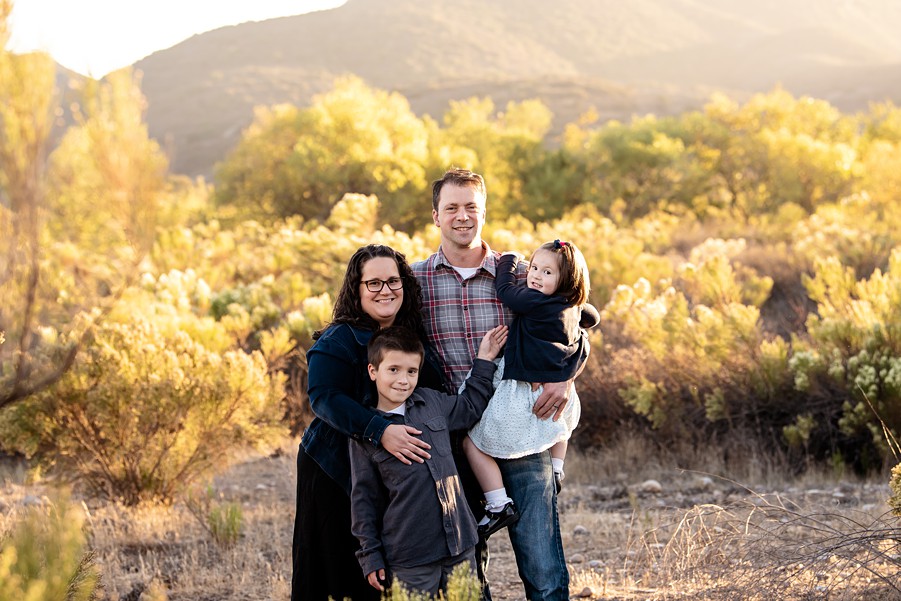 The Father Junipero Serra Trail road does go through the center of the park, and will take you to the other side by the campground and some more easy and kid friendly hikes. There is some street parking near the campgrounds and trailheads on the East side of the park, as well as two parking lots. One small parking lot is near the Old Mission Dam with only a handful of spaces including handicapped spots, and the other parking lot is directly across from the Kumeyaay campground.
On the East side of Mission Trails Regional Park, East Fortuna region, there is a parking lot near the equestrian circle trailhead. This parking lot is great for the grasslands trail and more flat trails to roam on. To get to this parking lot, it is off of Mast Blvd, west of Interstate 52 exit at Mast Blvd. There is another visitor center at the North part of the parking lot, along with signs showing you what kind of wildlife you may spot while hiking in the preserve.
No matter what side of Mission Trails Regional Park you are visiting, there is an ample amount of parking available. Always watch out for small children and dogs while entering the parking lots, it is a very family friendly area.
Mission Trails Regional Park: Family Photography Spots
With Mission Trails Regional Park being as beautiful as it is, you can guess there would be numerous places perfect for updating your San Diego family photos, and there are! Near the Old Mission Dam, there are tree lined trails that are perfect for your family photos, as well as the dam itself (please be careful around it – it can be a fall hazard and is probably not safe for young children). If you are a bit adventurous, farther along the trail by the Old Mission Dam is a small footbridge as well as beautiful rocks and a stream.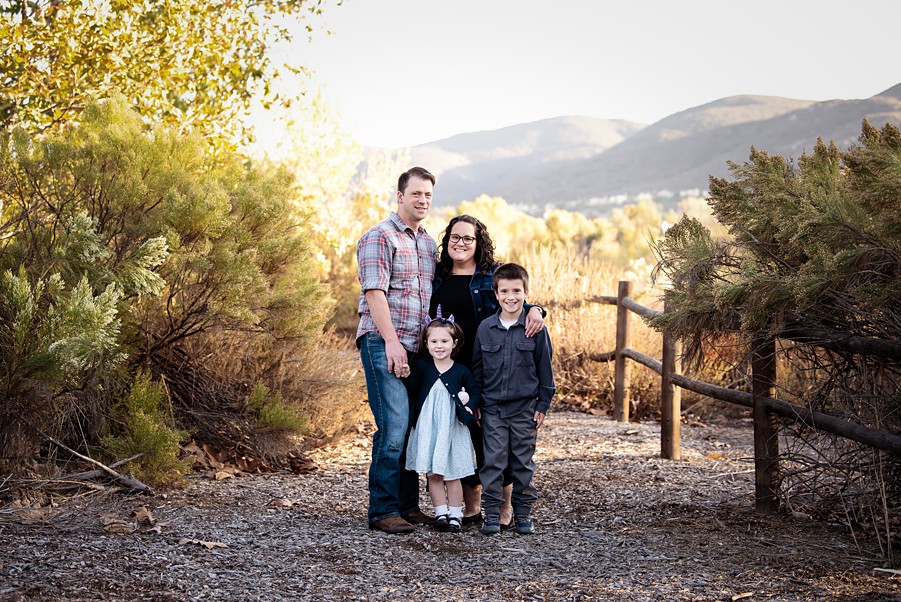 East Fortuna region is one of the best for family photography at Mission Trails Regional Park, simply because of the grassland trails. Wide open fields that are lined with beautiful bushes in areas. There are plenty of trails that are easy for kids to explore on as well as wide enough for a family to have gorgeous photos taken on. Near the beginning of the trail, there are wooden fences up as well as tall trees perfect for your family photo background.
Visiting Mission Trails Regional Park? What To Bring With You
Make sure you pack a few of the essentials when you visit Mission Trails, no matter why you are visiting. While this is not an extensive list by any means, it should get your mind going on what else you should pack for your trip out on the trails.
~ Sunscreen. Even in the colder months, the sun never goes away in San Diego. Protect your skin, wear sunscreen! While you're at it, sunglasses and a hat can be your best friend, too.
~ Water. Lots and lots of water. If you have small children and pets with you, bring extra for them as well, It's easy to become dehydrated while hiking (especially in the warmer months), and there are no drinking fountains on the trails.
~ Snacks. Depending on how long you plan on exploring, you may want something to help refuel midway through. Enjoy a snack and the view at the same time. Just remember to bring any trash back with you.
~ Good hiking shoes – if you're hiking. Personally, I don't recommend wearing sandals (even though I will make every excuse to wear sandals usually). Comfy socks and good shoes will treat your feet right
~Bug spray, if you get bit by bugs a lot. You may not need it, but it's nice to have on hand if you do.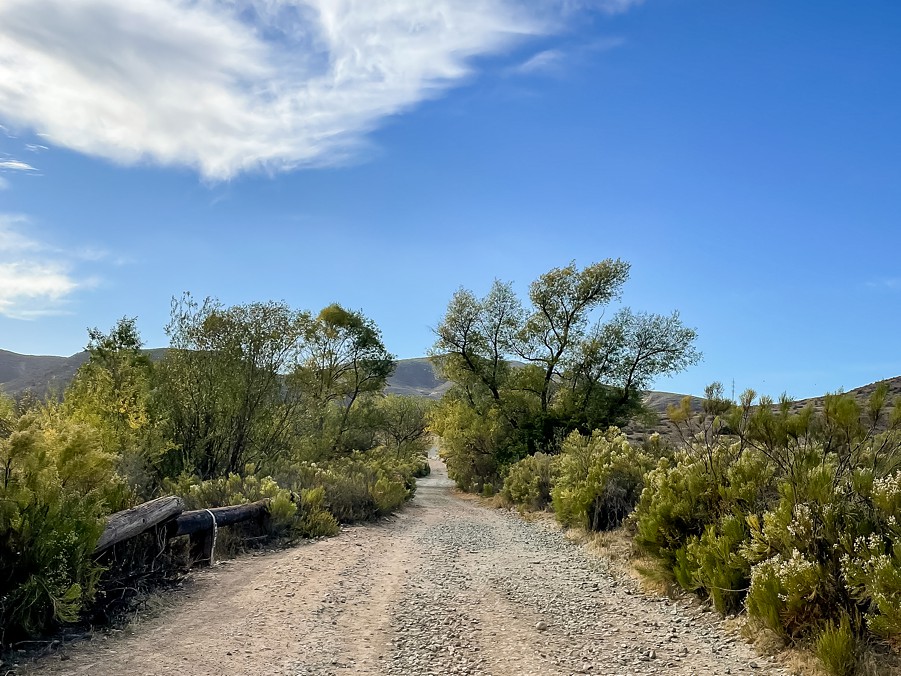 Always remember, no matter where you are going in Mission Trails Regional Park, it is a nature preserve and needs to be treated as such. Wandering off the trails is not allowed, and can also be dangerous for little kids and dogs. There are snakes and spiders that hide in the long grass off of the paths, so staying on the path is the best for you and nature. As a rule of thumb, if you bring any props or items into the park, make sure you are leaving with them as well!
More than anything, enjoy exploring Mission Trails Regional Park! It's such a gem right in the heart of San Diego, and holds so much to explore for outdoor lovers. If you're looking for family photos at Mission Trails Regional Park, I would love to help you capture these memories for you! Contact me so we can set up the perfect session for you and your family. Lauren V Photography photographs families in and around the San Diego, CA area.
Want to see more from Lauren V Photography in the Mission Trails Regional Park area? Check out these Mission Trails family photo sessions: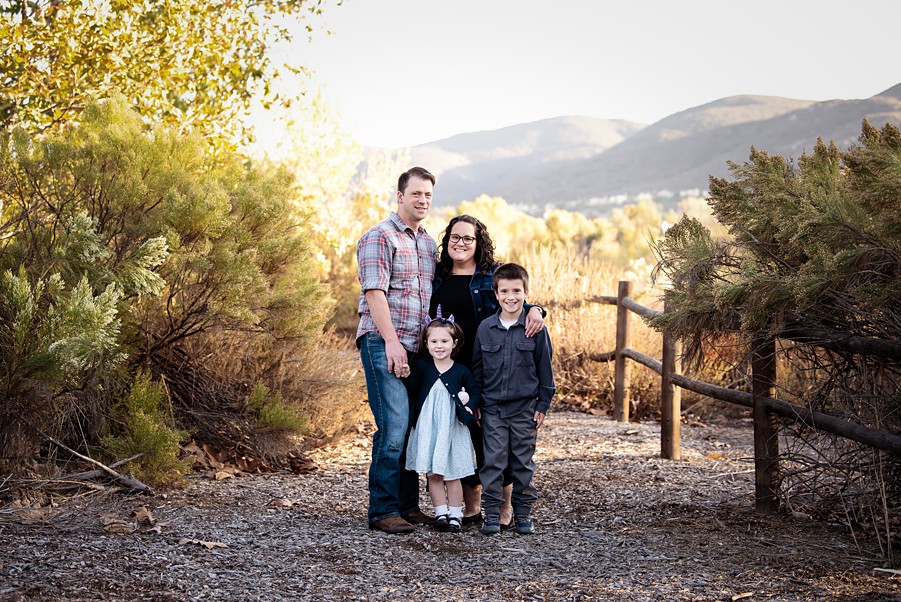 Family Session at Mission Trails Regional Park Some of the most beautiful scenery in the heart of San Diego is in Mission Trails - perfect for this Mission Trails family photographer over here! Depending on what your vision is for your portraits, there is something...
read more