Family Session at Mission Trails Regional Park
Some of the most beautiful scenery in the heart of San Diego is in Mission Trails – perfect for this Mission Trails family photographer over here! Depending on what your vision is for your portraits, there is something for everyone throughout the park. As your Mission Trails family photographer, I will assist in finding the perfect area just for you. A favorite at the park for families with small children is the grasslands area, with wide open fields that turn golden during that last hour of sun of the day. The parking is close by to where your family photos will be taken, so no need to hike for a mile while in your perfect outfits for your fall family photos in San Diego!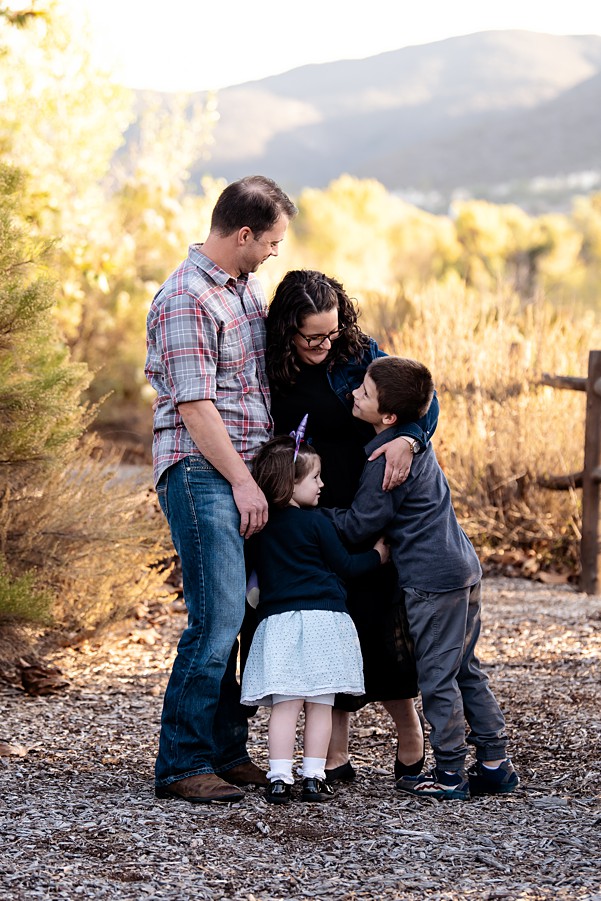 This sweet family has become a great friend over the years, from photographing them in Virginia to now getting to photograph them as their Mission Trails family photographer in San Diego. Their children are the sweetest kids, and so much fun to work with!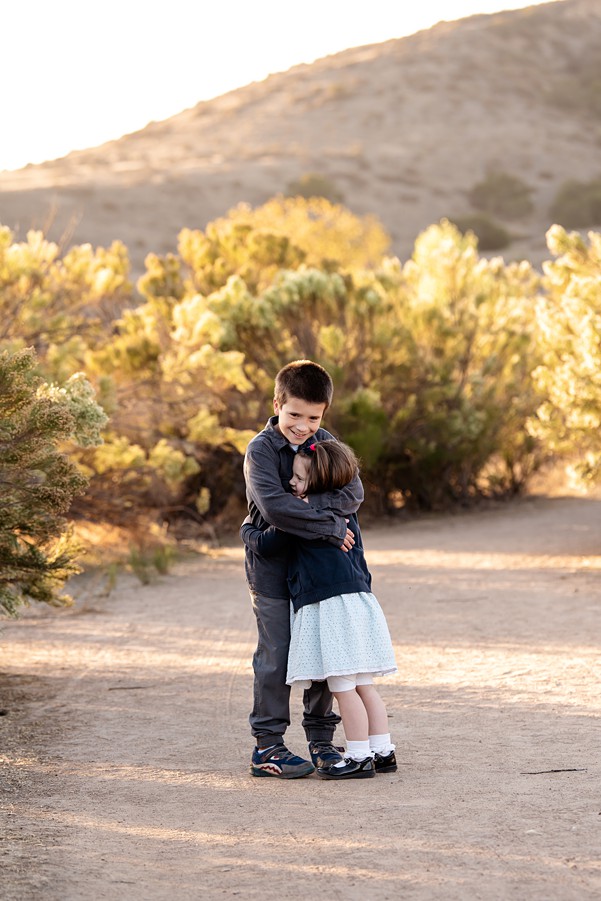 Their son is an avid runner and athlete, so naturally he has the athlete pose down that I just had to capture for them. His smile when I asked him to pose for me just let me know – that kid is a natural.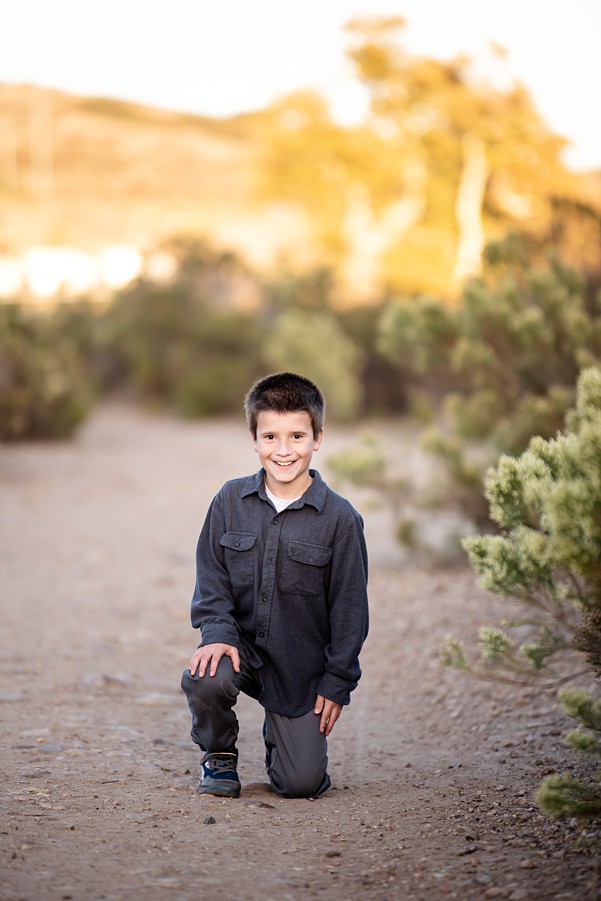 When I had originally asked what they imagined for their fall family photos as far as location and style, the only requirement was no beach. What better place than on a trail in the middle of San Diego?! Cue me, being their favorite Mission Trails family photographer!
Mission Trails is perfect for families because of their wide trails, open fields, and more than enough for kids to explore around. Always be aware of the wildlife at Mission Trails, though. There are snakes, spiders, and other critters that can hang around, especially on hot days.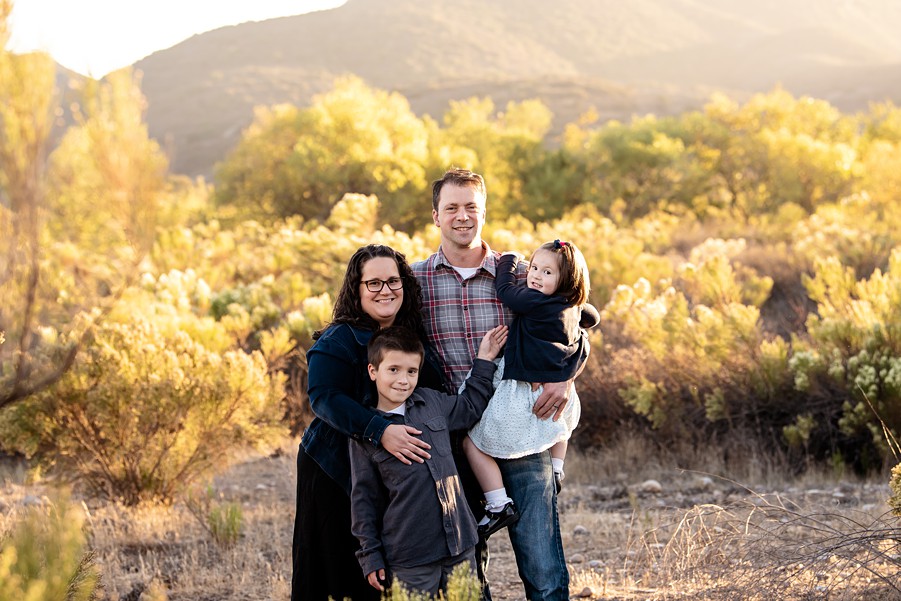 If you're either not from San Diego or just not familiar with this spectacular area right in San Diego's "backyard," take a look at all of the information you made need on my Mission Trails Regional Park page. It's one of my top 10 favorite spots in San Diego for family photography (and for good reason)!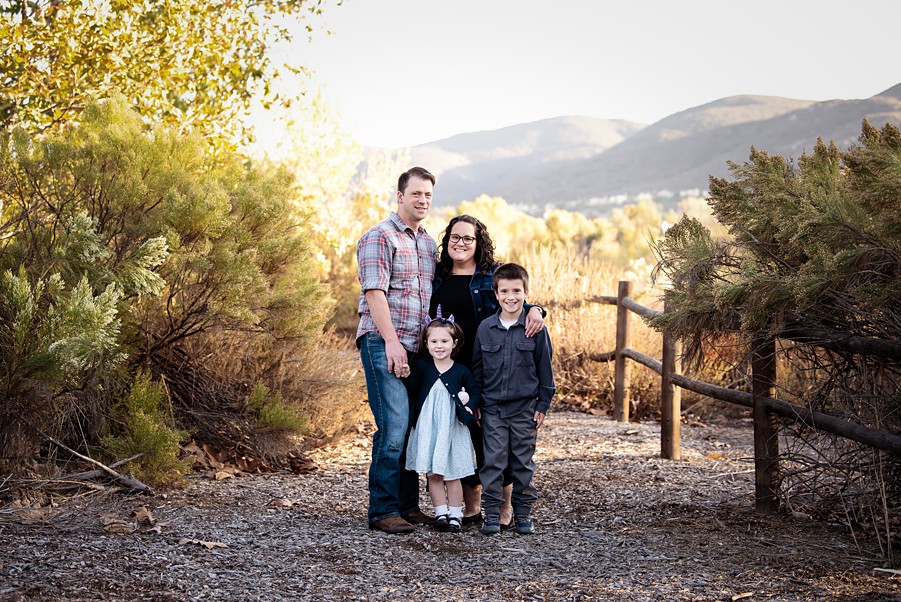 Fall is my most favorite time to be a Mission Trails family photographer. The colors during that last hour or two of sunlight can be magical. The cooler temperatures around October/November also help with running into any snakes out on the trail, too! Added bonus – Mission Trails Regional Park is dog friendly, so you can bring your furry family member out for your portraits as well! I may have a soft spot for dogs joining in on your family photos…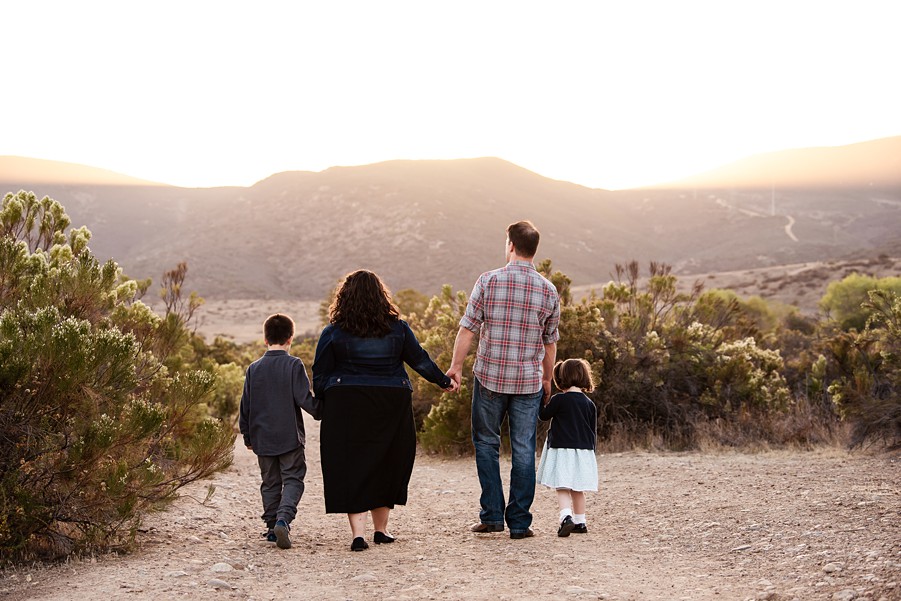 Lauren V Photography is a San Diego maternity, newborn, and family photographer specializing in a custom portrait experience for you and your family. Those memories of your little ones fade as their grow, but your images created by Lauren V Photography will freeze your most precious memories in time. Ready to book Lauren V Photography as your Mission Trails family photographer? Let's chat today and see if we are the perfect fit! Go ahead and follow us on Instagram to keep up with the latest.