As a San Diego photographer, I know just how important it is to print your photos. They deserve to be seen in print, not just living on an app or the cloud to be forgotten about in a few weeks time. Not only does printing your photos help preserve them and make them more tangible, but it also allows you to enjoy them in a whole new way. Whether your photos are from professional photoshoots or simple snapshots from your phone, making sure you print your photos is key. In this blog post, we will dive into 5 unique ways to display your prints in your home!
1. Print Your Photos With a Wall Gallery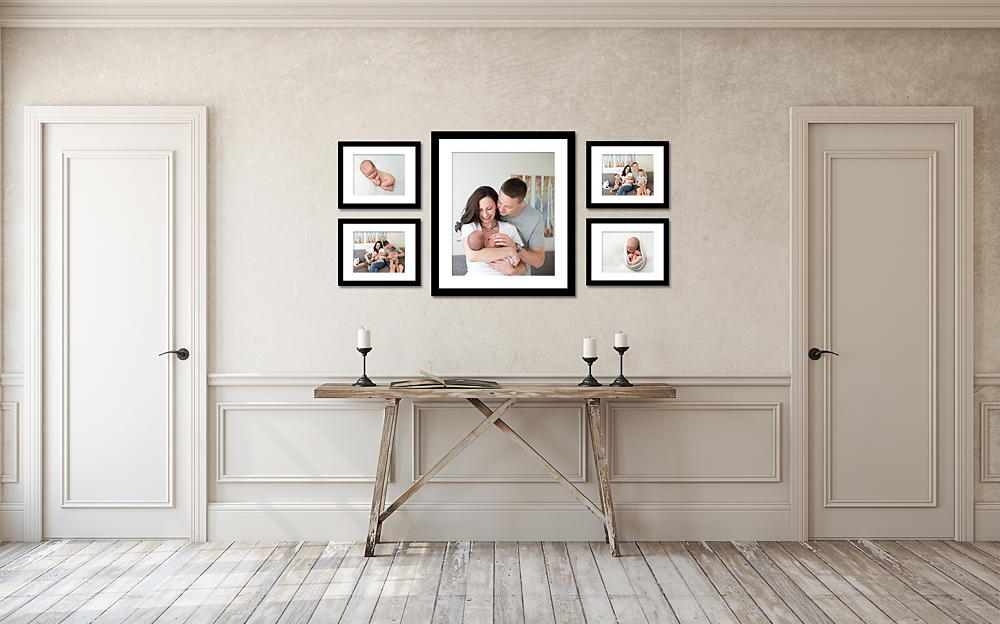 Whether you enjoy canvases or framed prints, a great way to print your photos for your wall is through a wall gallery. This is a great way to showcase multiple images at once, and you can mix and match different sizes and frames to create a truly unique display. Start with a focal piece, and work around it with smaller images to create a truly unique gallery to showcase all of your photos. Enjoy walking by your images and viewing them daily!
2. Albums: A Fabulous Way to Print Your Photos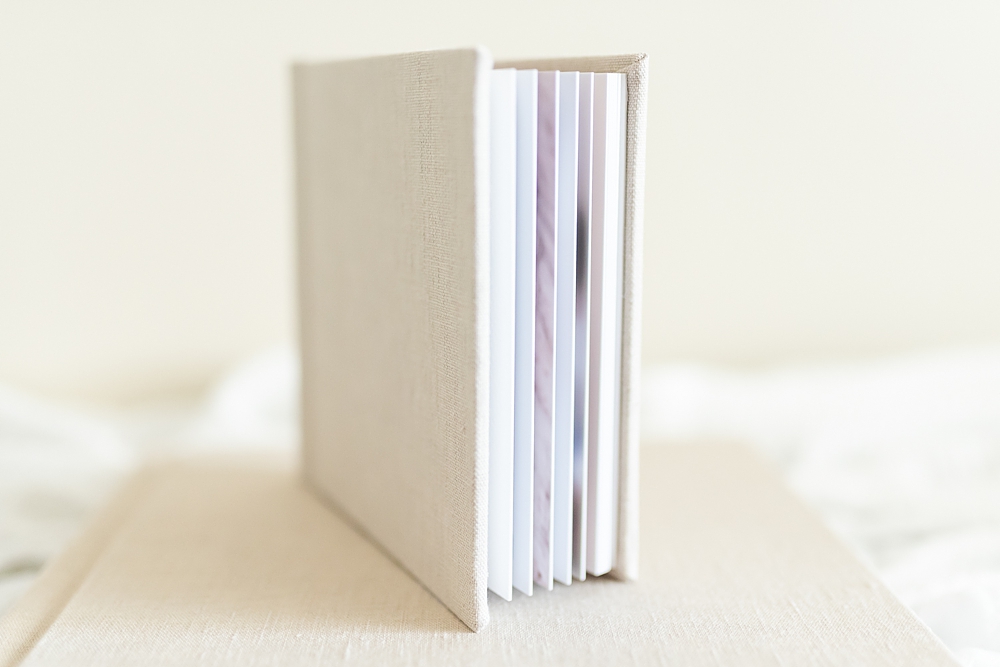 One of the most amazing and special ways to print your photos and enjoy them year round is through albums. The albums I provide for my clients are absolutely stunning, sturdy, and archival quality. Their photos will not fade or be destroyed while they enjoy their images in a beautiful heirloom album. Bonus, these albums are perfect for passing down to your children so they have beautiful photo albums of their family when they are all grown up.
For your phone photos, there are some pretty unique ways to make a quick photo book so you can look through your photos any time you want. Chatbooks is a great company to turn your snapshots into monthly books to flip through. The quality may not be archival, but it's a great way to print your photos to get them off of living on your phone. You can check them out here.
3. Fun Decor
My kids' favorite magnets on our fridge happen to be ones that are their photos turned into a cute magnets! Magnets, puzzles, image cubes, or even stickers from photos are some fun ways to print your photos and enjoy them off of your phone. There are plenty of consumer sites that you can make your own decor items that will get you to print your photos and enjoy them around the house. Get creative with it, your kids will love to see their face all over the house!
4. Collection Boxes
One of my favorite ways to display photos in a home is with a collection box. A collection box is not something that you can get without a professional photographer, but they are totally worth it! Prints are stored and kept in a beautiful collection box that is a statement piece on its own. You can flip through the photos whenever you want, or use them to switch out framed photos on your wall to keep it fresh. If you aren't sure exactly how you want to display your photos, the collection box gives you the flexibility to print your photos, enjoy them in a gorgeous box, and also create artwork for your walls whenever you please. Win-win.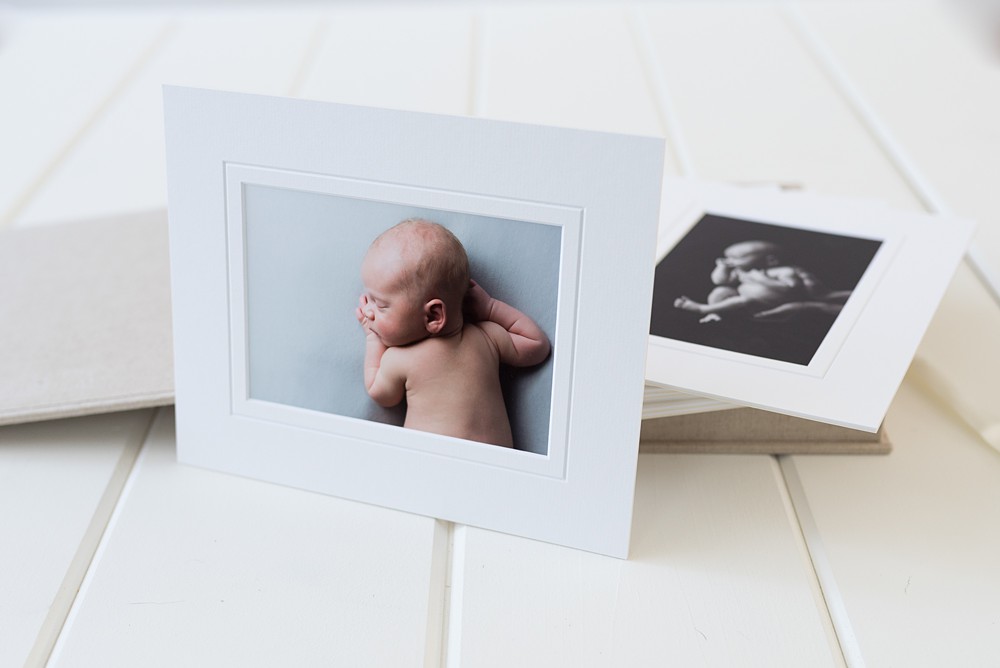 5. Digital Frames
A great way to enjoy but not print your photos, is with a digital photo frame! You can upload your phone photos to the frame and it will create a slideshow with all of your photos for you to enjoy. To find what is the best option of digital frames for you, check out this article right here. Beyond a digital picture frame, most smart TVs can also display your photos these days, too. Look into changing the screensaver on your Smart TV to your photos, and enjoy those amazing photos on a big screen! Digital photo frames and Smart TVs give you the flexibility to add more recent photos constantly, so you can easily enjoy those quick iPhone photos every day.
So, there you have it! Five unique ways to display your prints in your home. We hope this has inspired you to get creative with your own displays. If you're looking for a San Diego newborn photographer to capture your family's memories, we would love to chat with you! Contact us today to learn more about our services.
Did this blog post inspire you to print your photos? Share your favorite way to display them in the comments below!