Fun Balboa Park Family Session | San Diego, CA
My all-time favorite San Diego family session location will always be a Balboa Park family session! This sweet family was amazing to work with, and happily wandered to a few different parts of the park for their family session.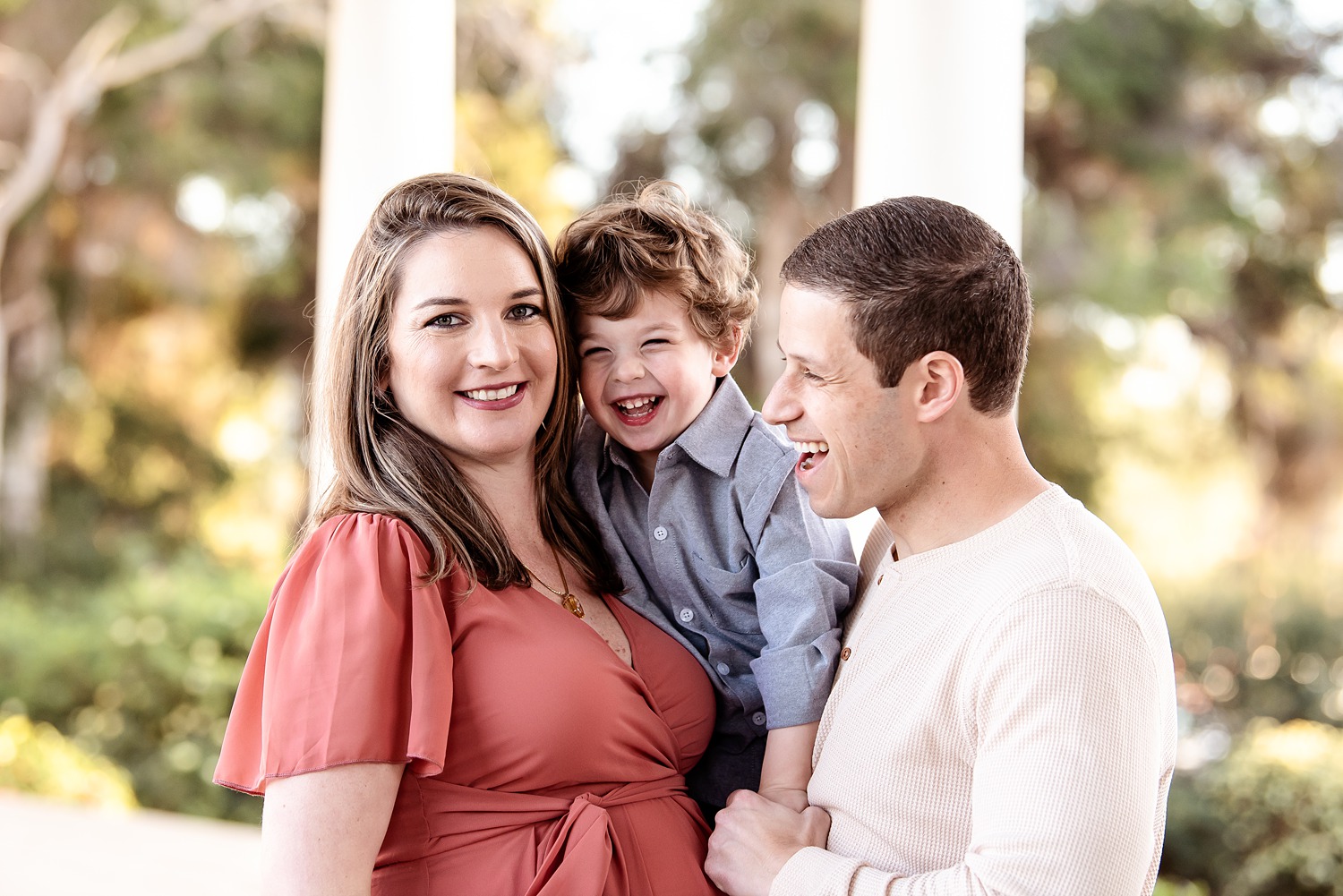 When first talking with clients, I always ask if they have anywhere specific on their mind for their session. I have multiple gorgeous locations I use all the time for sessions, but knowing if there is somewhere special to my clients will help us find the perfect location. For this family, their proposal took place at Balboa Park, so it was a no-brainer that it was going to be a Balboa Park family session for them!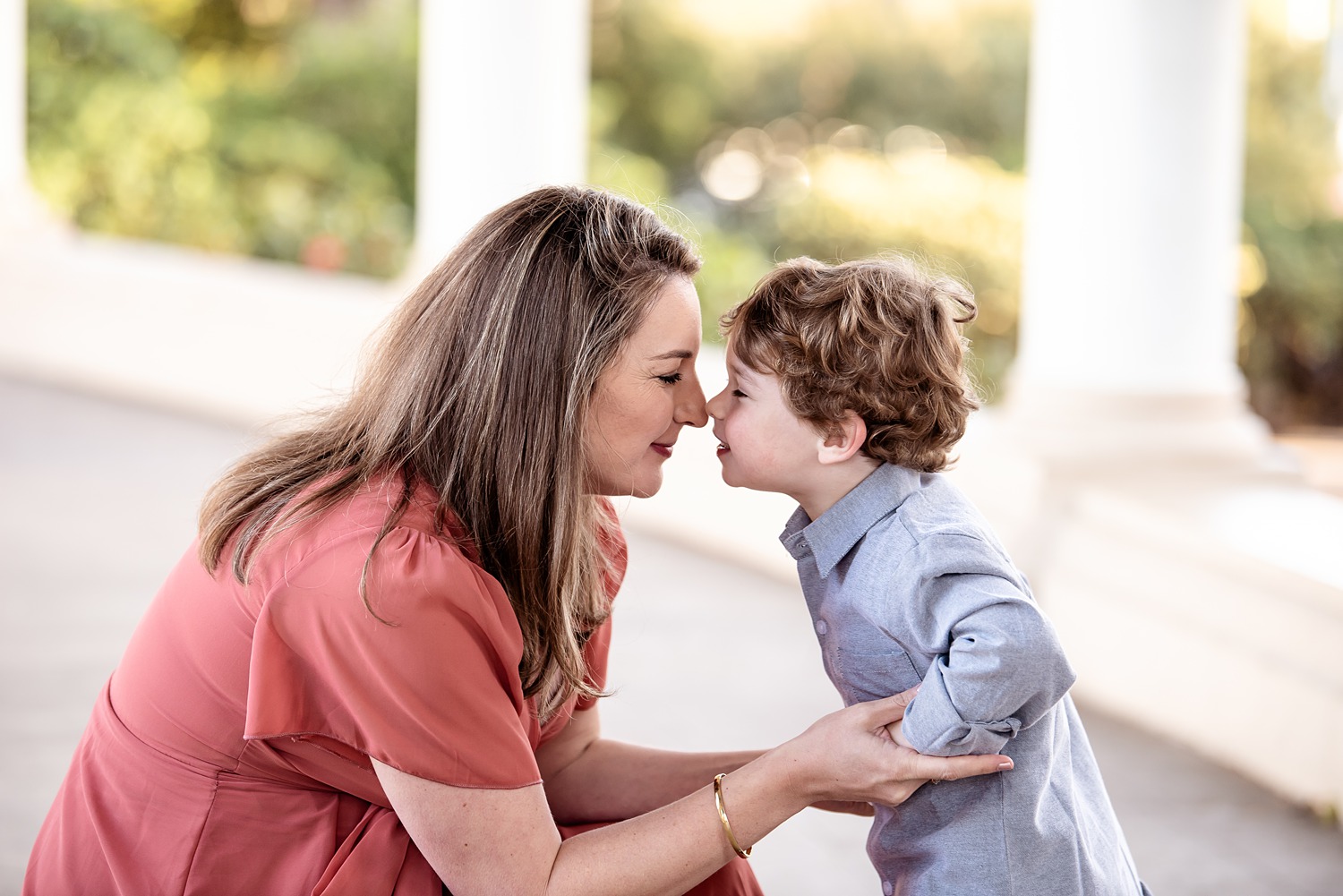 When looking at locations, I always keep in mind if little kids are involved. Some spots may be a bit too dangerous, or just not kid-friendly at all. A Balboa Park family session is a great spot for kids to be able to run around and enjoy the experience! There are lots of pillars for them to run along and play peek-a-boo through, and so many gardens to keep them entertained with nature.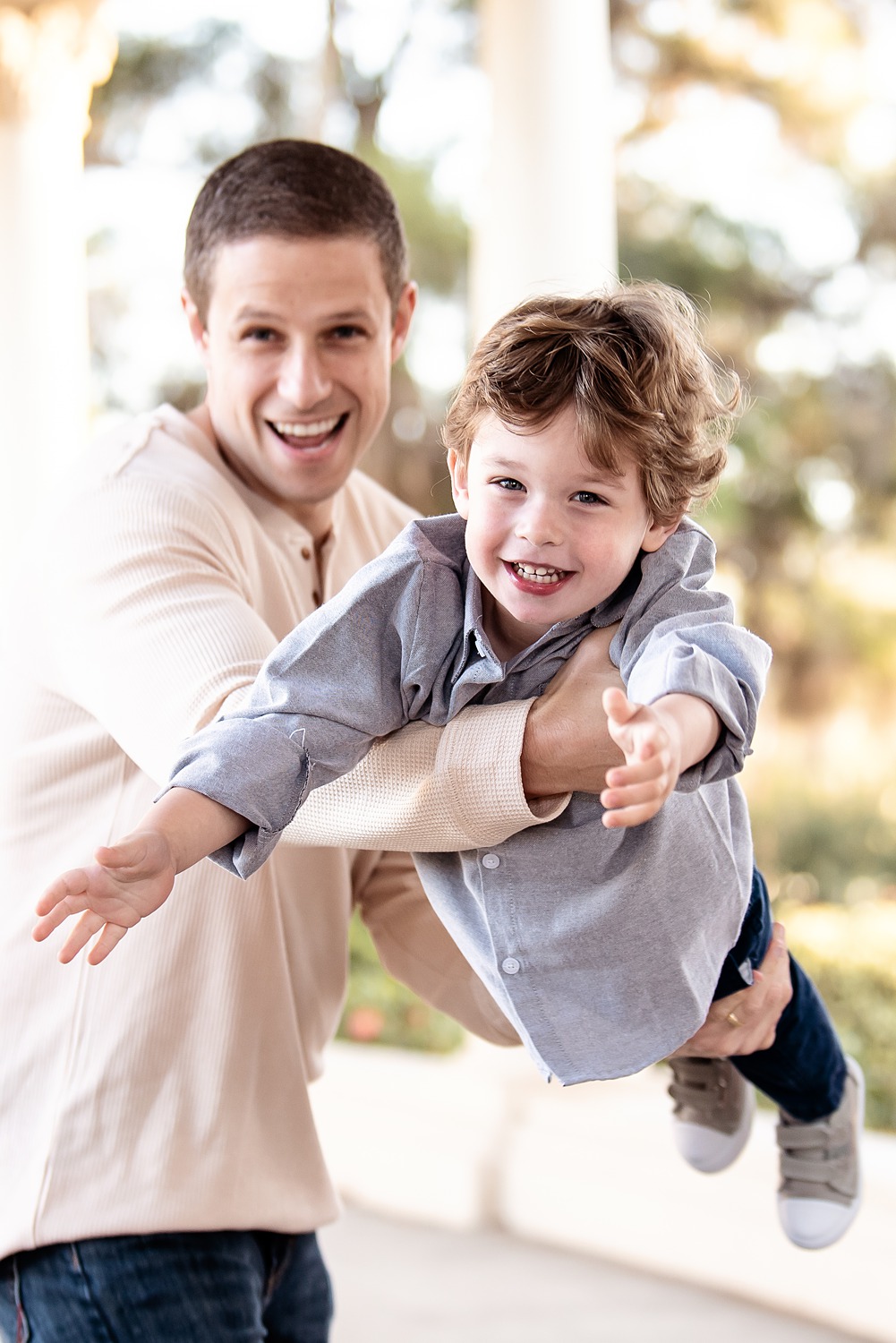 Take Your Balboa Park Family Session to Alcazar Garden
This little guy really enjoyed running around the Spreckels Organ Pavilion, and having his dad chase him around. Once he got tired of the Spreckels Organ Pavilion, we made our way over to the Alcazar garden. The Alcazar garden was where Mom and Dad were engaged, so having family photos done in the garden were extremely special to them.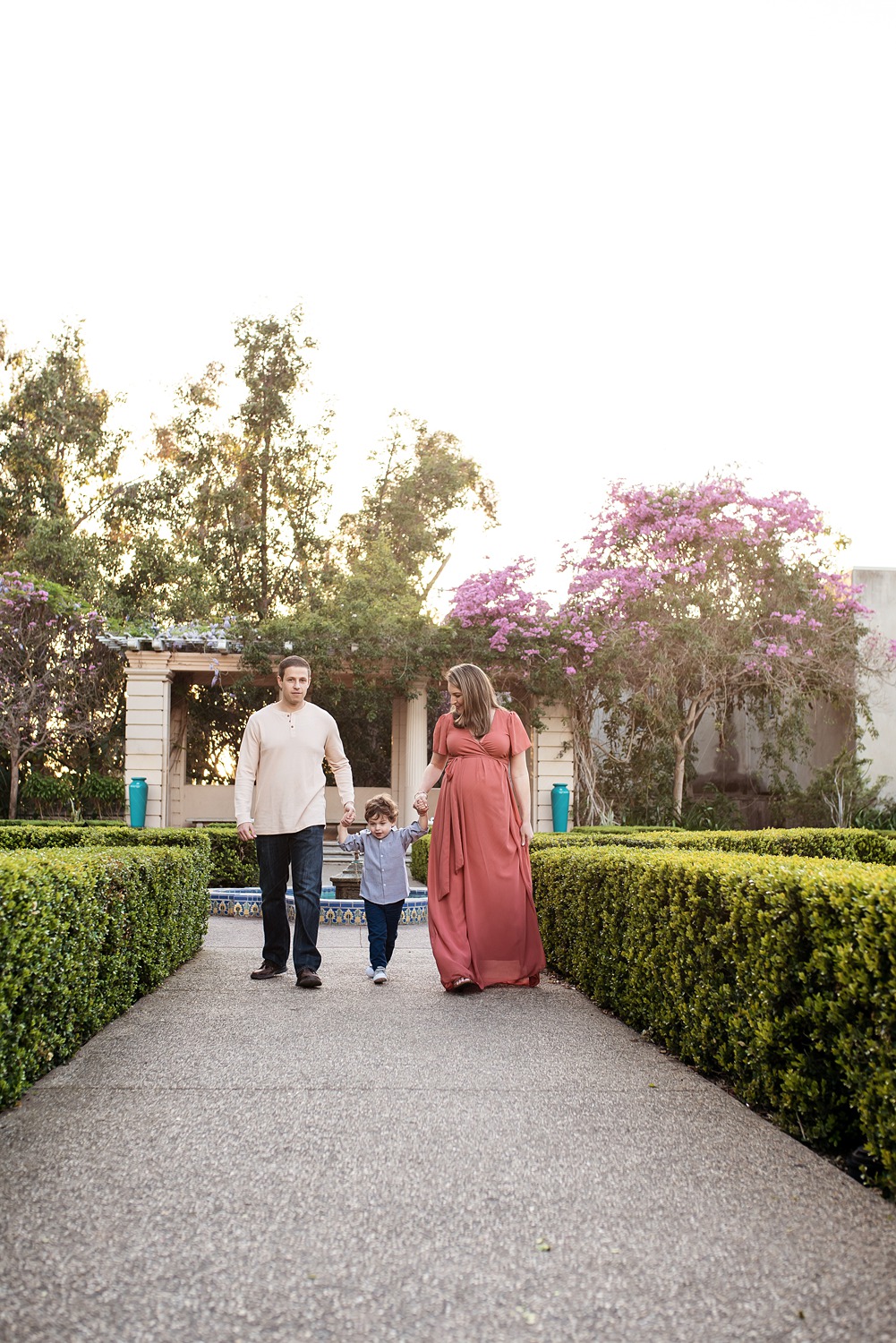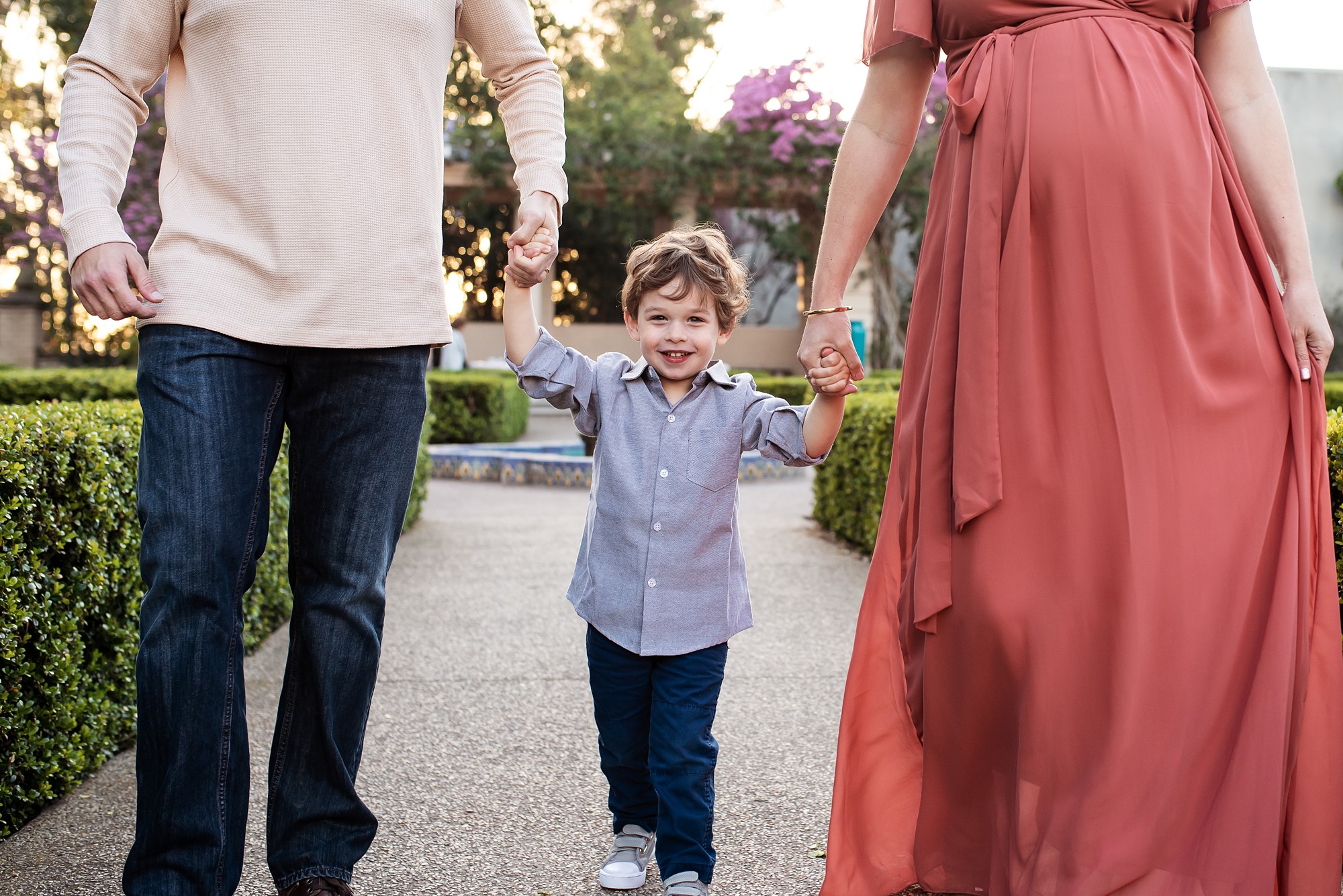 Tip for any Balboa Park family session with little ones – bubbles will always make an appearance! Giving the little kids a break from trying to sit still for photos is key to them listening for longer than 5 minutes. This little guy absolutely loves bubbles (who doesn't?!), so it was a perfect break for him, and a great opportunity for me to get some fun images of him playing and laughing.
I'm so happy I was able to capture this Balboa Park family session. If you are wanting a Balboa Park family session for you and your family, contact me today and we can chat about the perfect session for you!
Want to learn bit more about Balboa Park? I have done all the work for you so you don't have to! Check out my Balboa Park San Diego page for all of my favorite spots and must-sees when you are there for your Balboa Park family session. You can also go straight to the source and see all of the upcoming events on their page right here <3