Lauren V Photography Maternity Gowns for Photoshoots
I love being able to provide maternity gowns for photoshoots to take the stress of finding the perfect gown off of you! While I would never require anyone to have to wear one of my gowns from my client closet, it's nice to have the option available. My maternity gowns for photoshoots are designed specifically for that – your photo sessions. These are not typical gowns or dresses that you would wear around while showing off your bump (although they are extremely comfy).
Each gown is cleaned after any use, even if you are just trying it on to see if it fits. No need to ever worry about taking care of the gown yourself, I've got it all handled for you!
Everyone has their own style, which is why I provide different styles within my closet of maternity gowns for photoshoots. If you don't see anything you prefer, we will work together to find the perfect gown that fits your style! Whether that's with my favorite personal stylist J. Zimmer Style or through a few maternity gown producers I purchase my client gowns from. I'm always looking for more styles to add to my closet, and will happily add one that you love!
Maternity Gowns for Photoshoots: Skirts
I have a few that are just skirts, so you can add a top of your choice that you feel comfortable in. This is a great way to style a gown down a bit, or really make it fancier!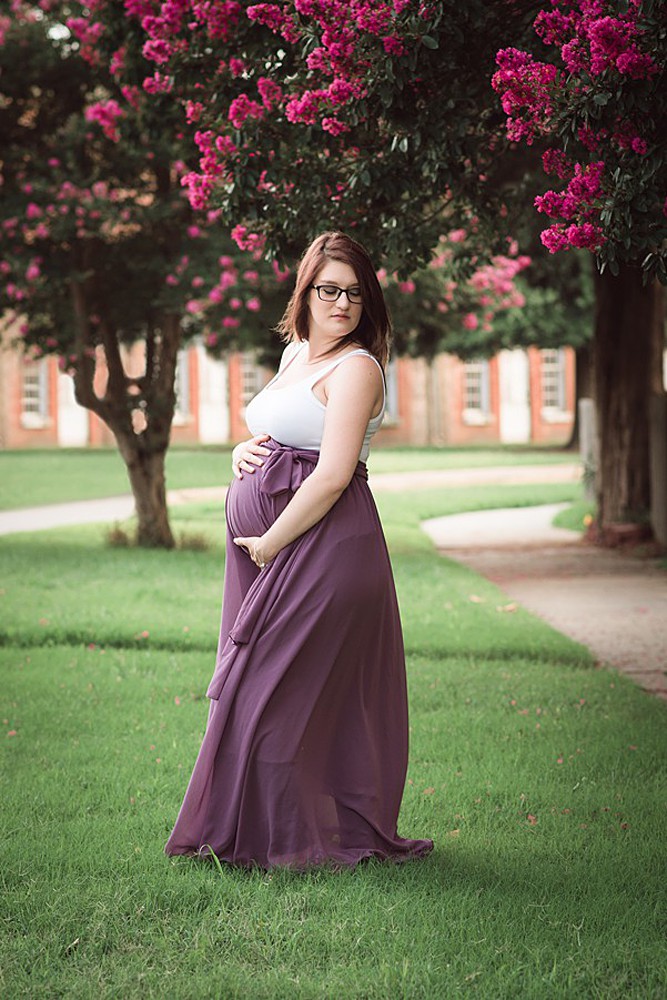 This gorgeous lilac colored skirt is so beautiful. It has really great movement to it, which is fabulous in images! This is not just a maternity gown in photoshoots, it can also be used in your family photos or branding/professional images. This is probably my favorite skirt out of my maternity gowns for photoshoots.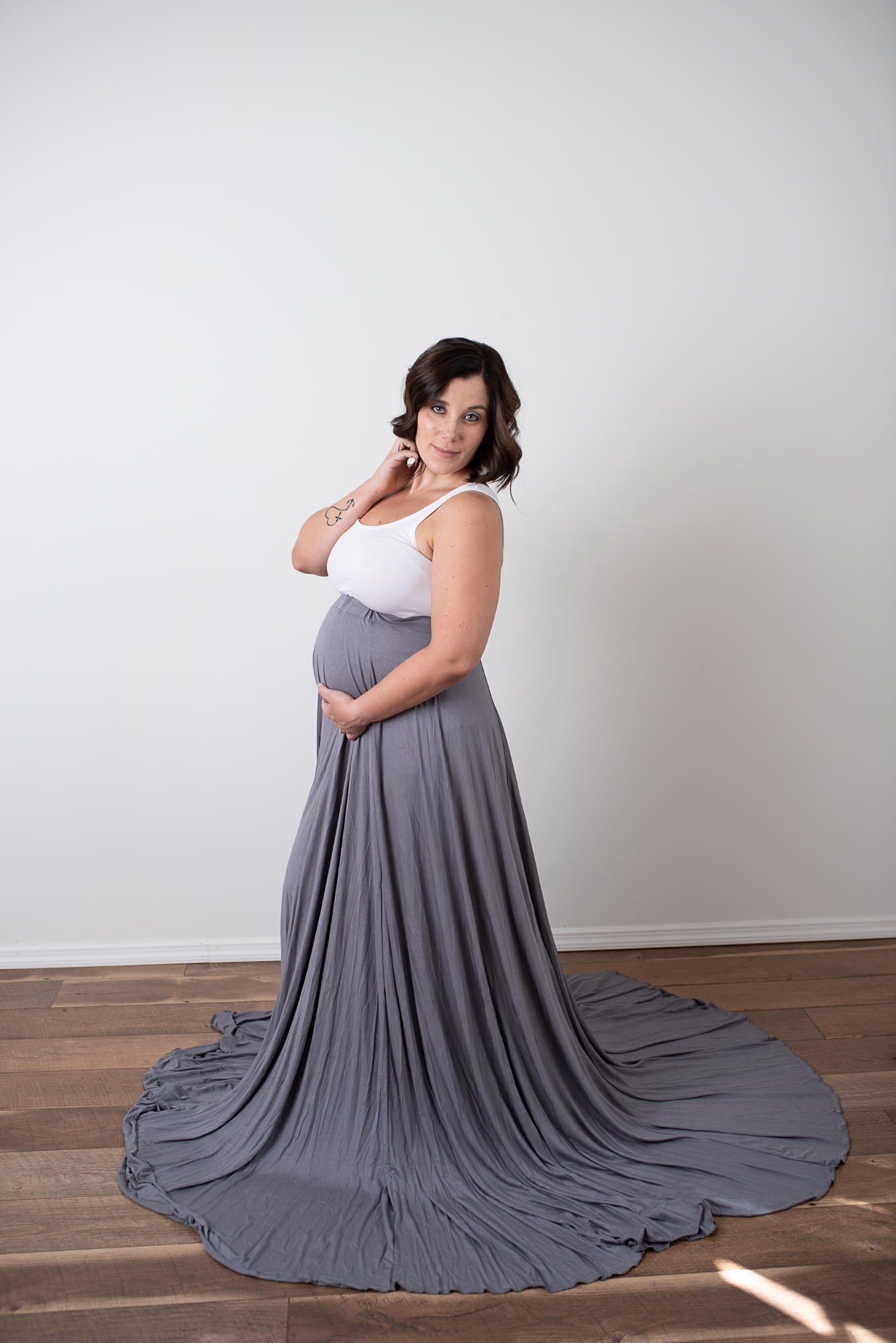 I absolutely love this gray colored maternity skirt! While this skirt can also be used for family photos, it is a heavy skirt, so movement may be restricted a bit.
Maternity Gowns for Photoshoots With Long Sleeves
Depending on the weather, a long sleeved gown may be perfect for you. Most of these gowns are made with a lighter fabric, so you won't be too warm.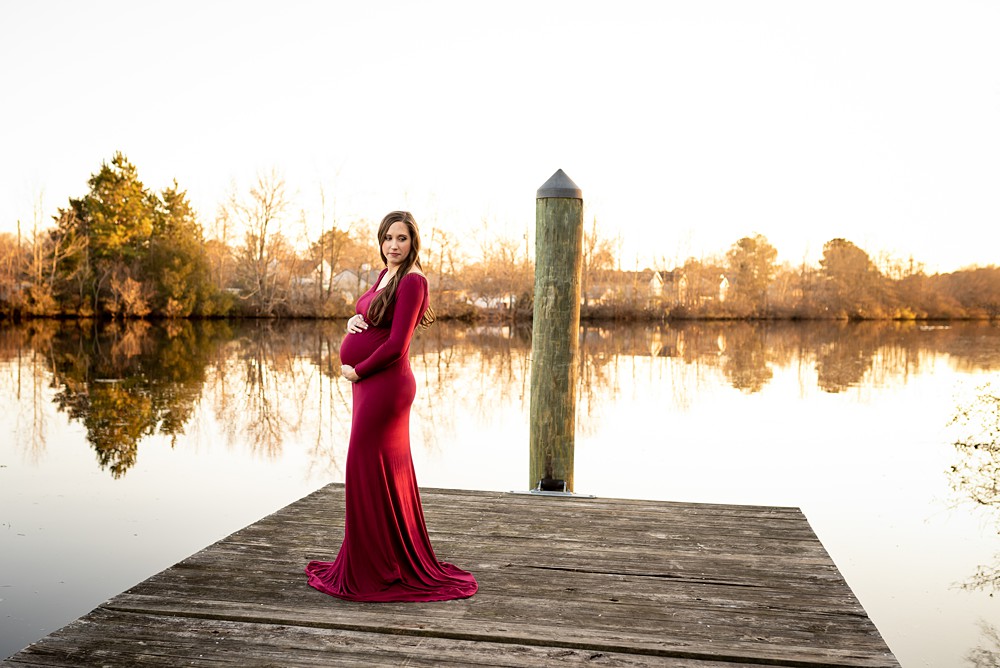 Gorgeous wine red long sleeved gown that has a semi-deep v cut in the front. So comfortable!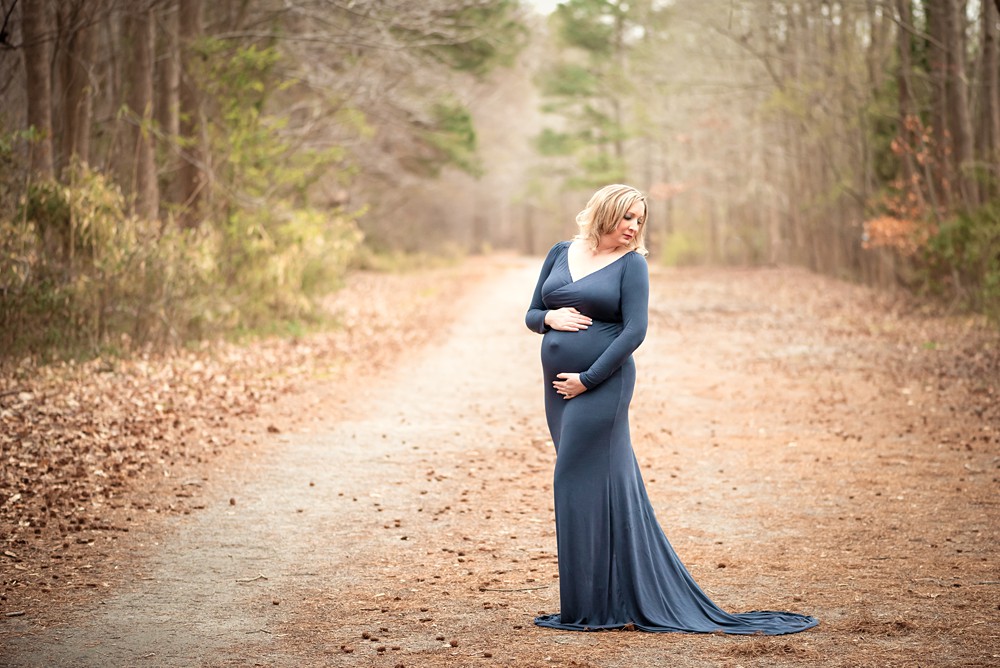 The dusty blue gown is the same gown as the above pictured gown in a wine red. I absolutely adore this gown, and will be happily be purchasing more colors in this gown.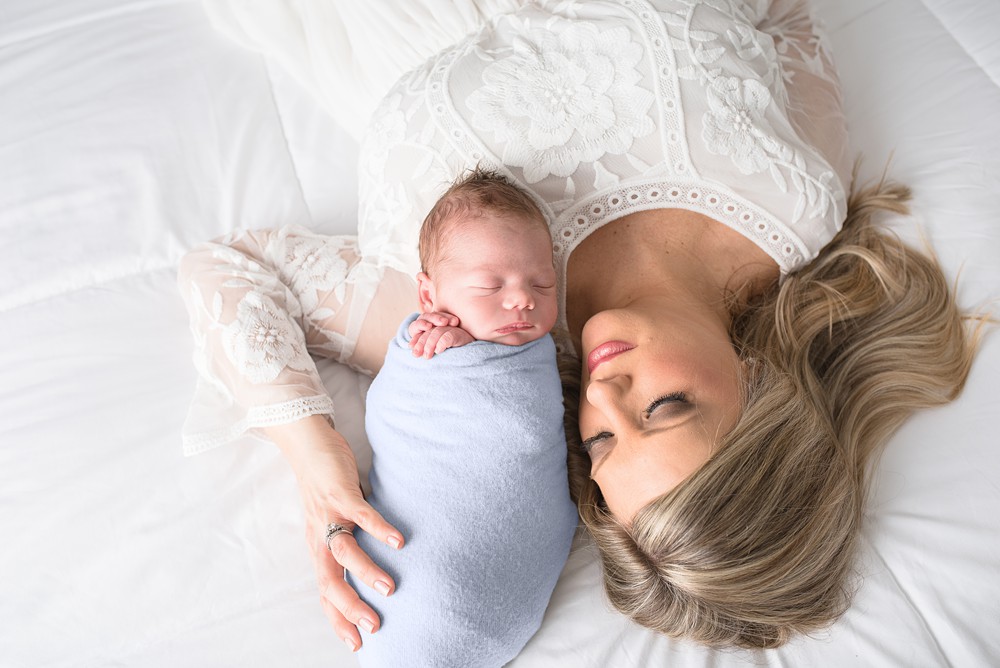 While this image is from a newborn session, it is a maternity gown as well. I love that all of my gowns can be used for maternity sessions or other sessions, such as newborn and family sessions. Gorgeous flowy gown that is empire waisted with lace detail on the top and sleeves.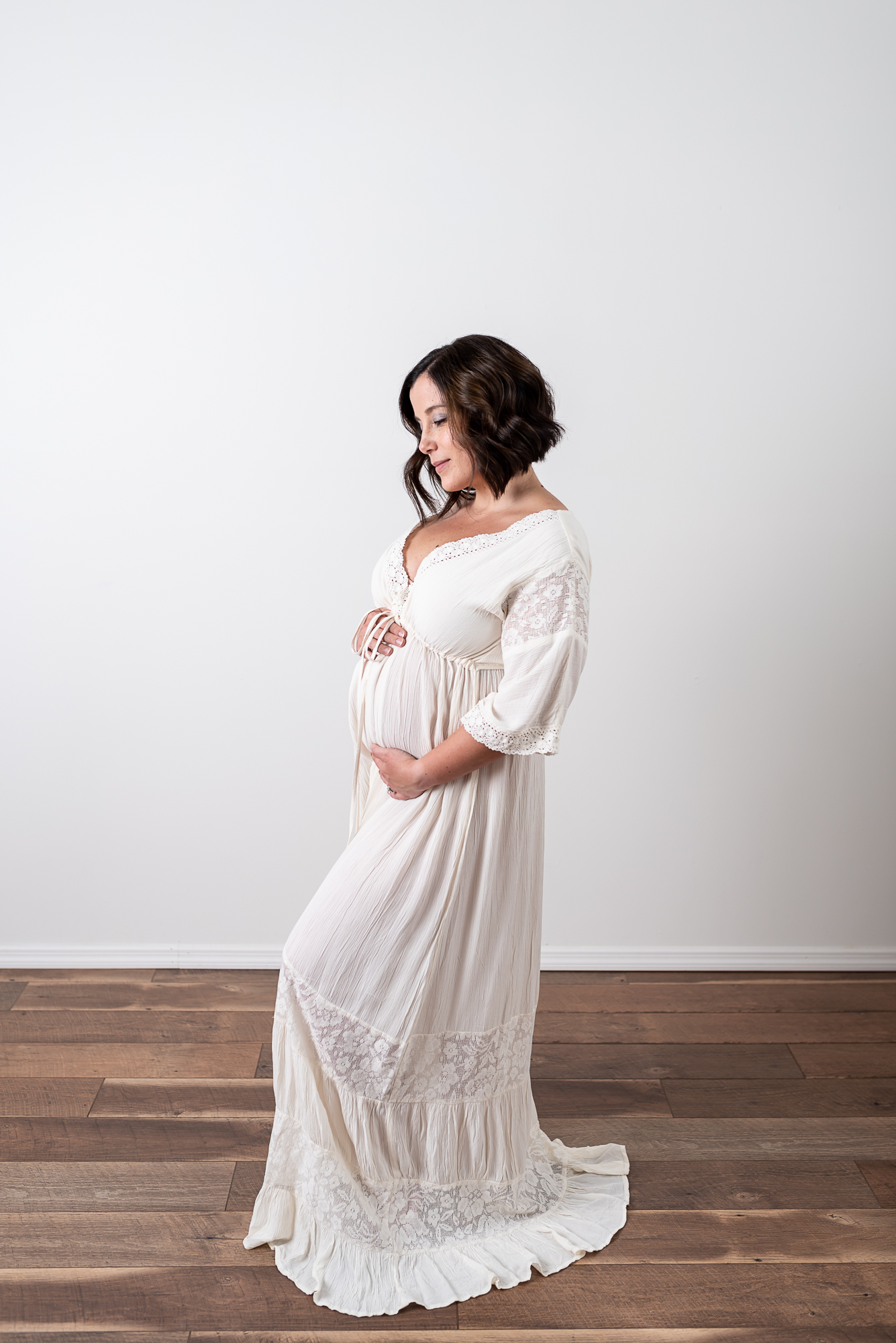 One of my boho type of maternity gowns that I absolutely love! The sleeves and detail on the bottom of the skirt are my favorite.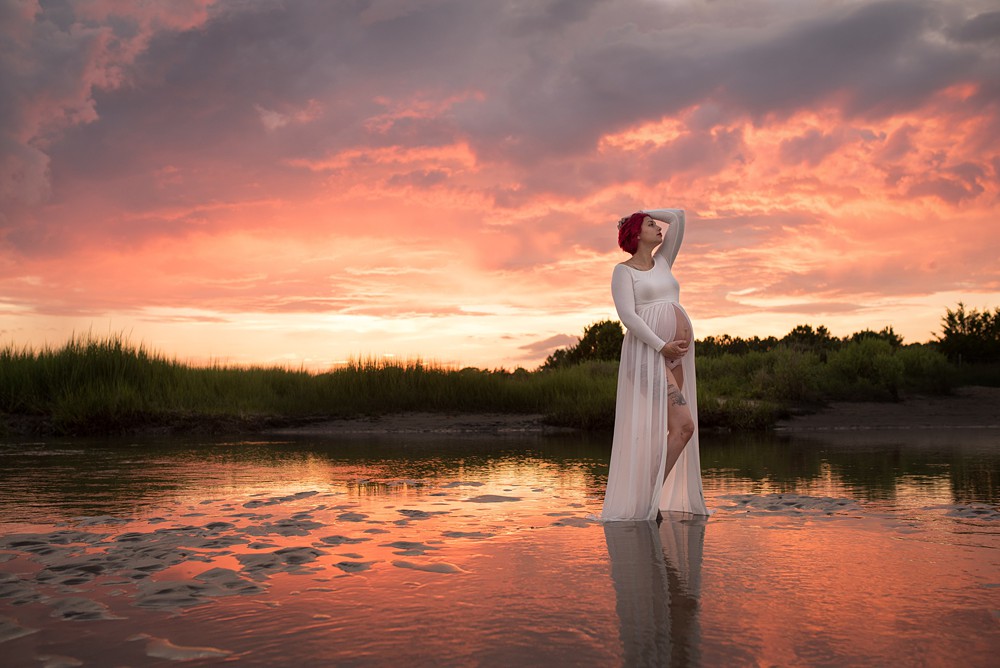 While this gown is long sleeved, it is open from the bodice all the way down. Paired with a boy short, this gown is definitely for the more daring mommas.
Short Sleeved Maternity Gowns for Photoshoots
Perfect for San Diego weather, these gowns have shorter sleeves. Again, the fabric is a lightweight material on most of these, so there is plenty of room to breathe and move around.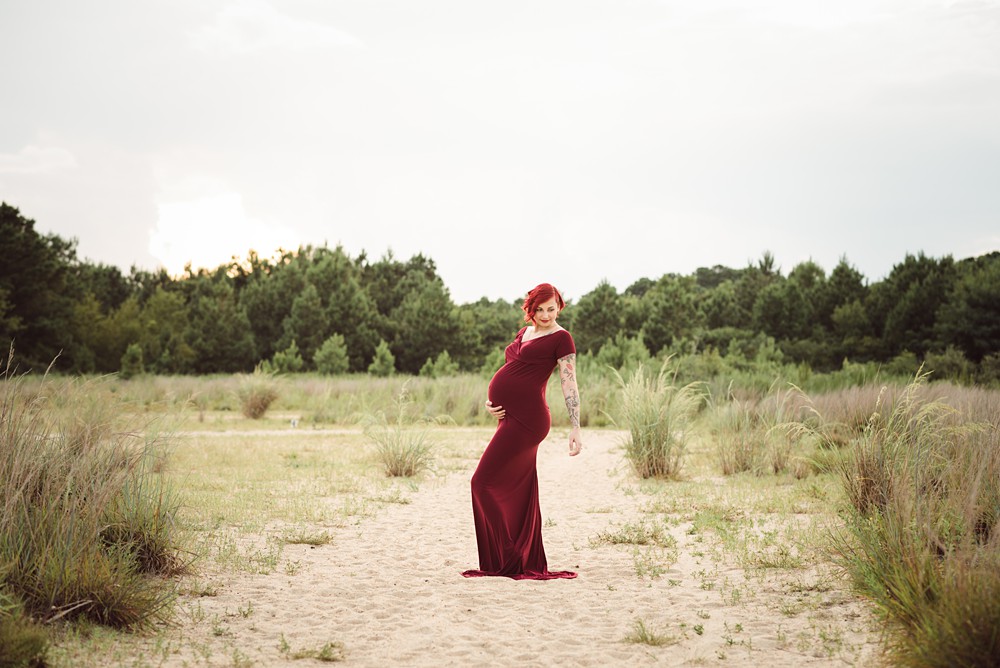 Wine red with a low v-neck in the front.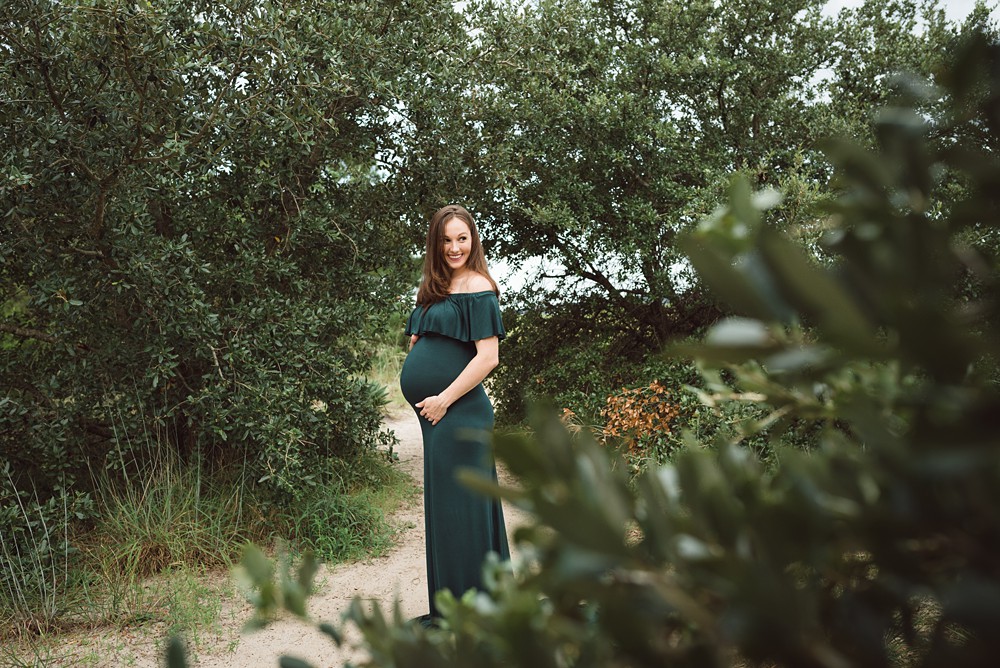 This green gown is stunning! the top can be pulled up for a more scoop neck look, but off the shoulder lets the fabric flow beautifully on top.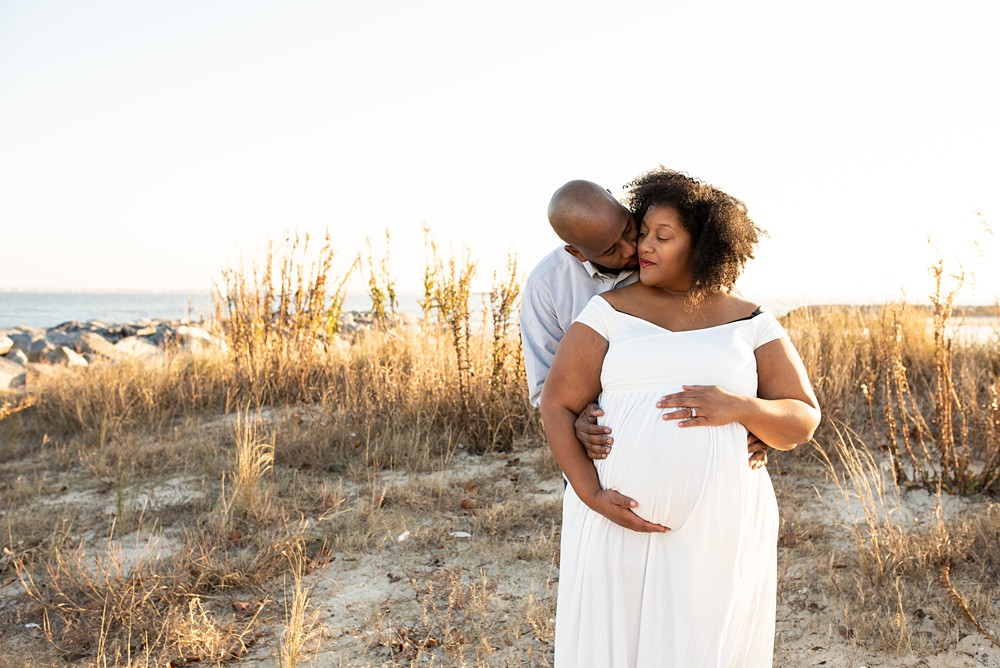 My all-time favorite gown, I have had so many mommas choose this gown (and for good reason!). The sleeves are over the shoulder sleeves, and the skirt portion flows nicely and is not a tight fit.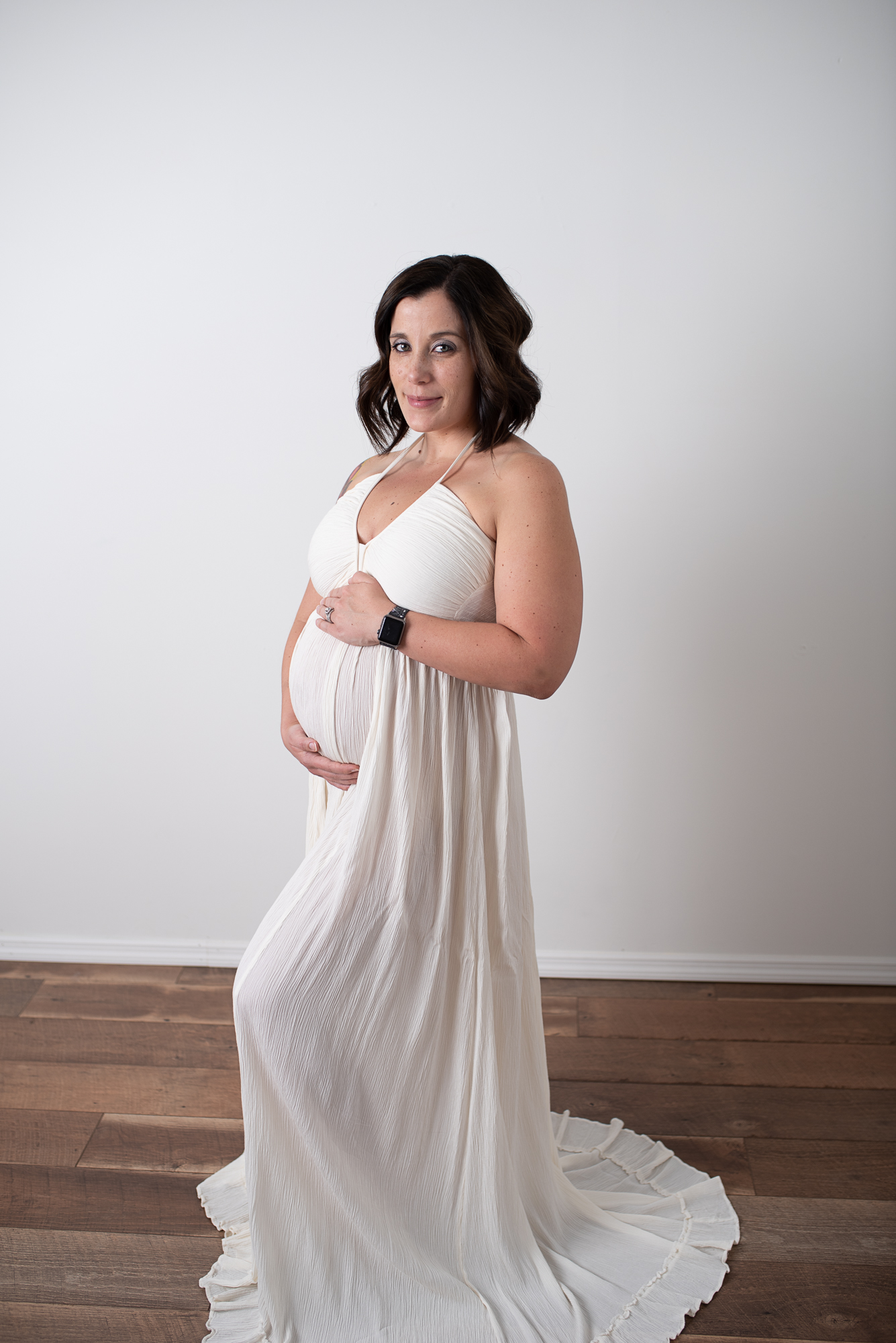 Another boho type feel, this halter is stunning! It does dip pretty deep in the front, but the halter strings help adjust to each mommas bodies perfectly.
These gowns are not only for maternity sessions, but they can (and have) been used for newborn sessions as well as family sessions!
I truly enjoy being able to provide maternity gowns for photoshoots if my clients want them, and am always looking to expand my collection available to you, my client. If you like a style that I have but just not the color, I can usually get a different color of gown that is perfect for your session! I'm looking forward to working with you for you upcoming San Diego maternity session.
Lauren V Photography is a San Diego newborn and maternity photographer, providing a selection of maternity gowns for photoshoots exclusively for my clients to use. If you have not booked your maternity session yet, contact me today to set up your consultation. I look forward to helping you capture this truly amazing moment in life for you.