Maternity Photos San Diego, CA
When you are expecting, whether it's your first or fourth, maternity photos in San Diego should be a must-do on your list before your little one arrives. As a San Diego maternity photographer, San Diego has some of the most amazing landscapes that are perfect for your maternity photos around San Diego. Here are my top 3 spots for maternity photos.
1. Maternity Photos San Diego – Windansea Beach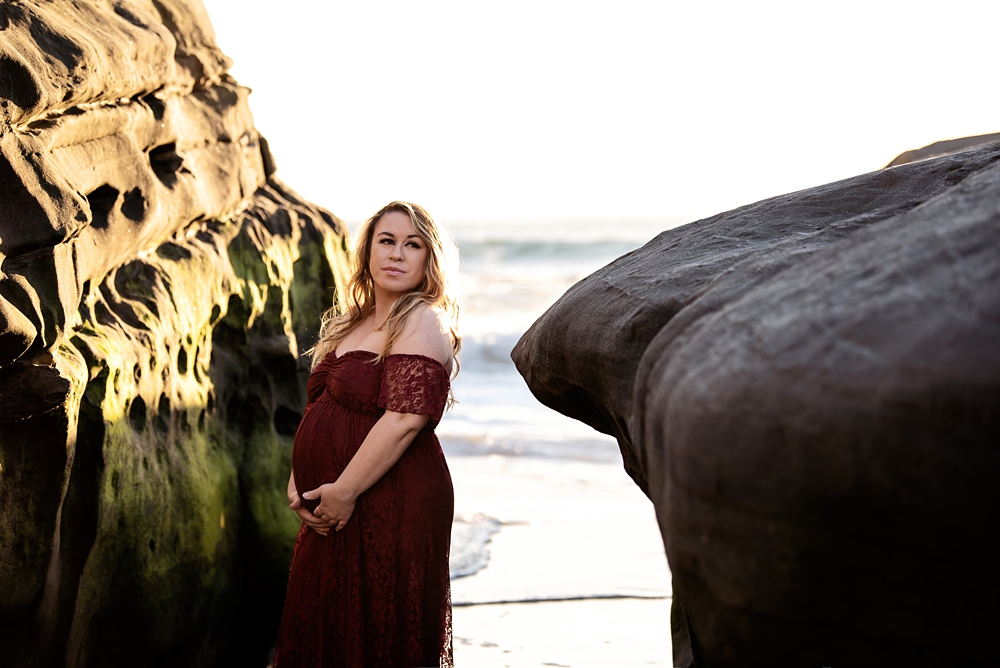 Windansea Beach in La Jolla is an all-time favorite spot for any photoshoots, but definitely maternity photos. The rocks, sand, and beautiful ocean in the background is perfect. There are plenty of unique spots to use as great locations your photos, even with so many people always at the beach. If you choose Windansea beach for your maternity photos San Diego session, I always make sure to check the tide chart before setting the date. If you are there during high tide, you are pretty limited on where you will be able to take photos (especially on the beach). The current can be tough there, so it's not a great spot during high tide while in a maternity gown.
2. Maternity Photos San Diego – Balboa Park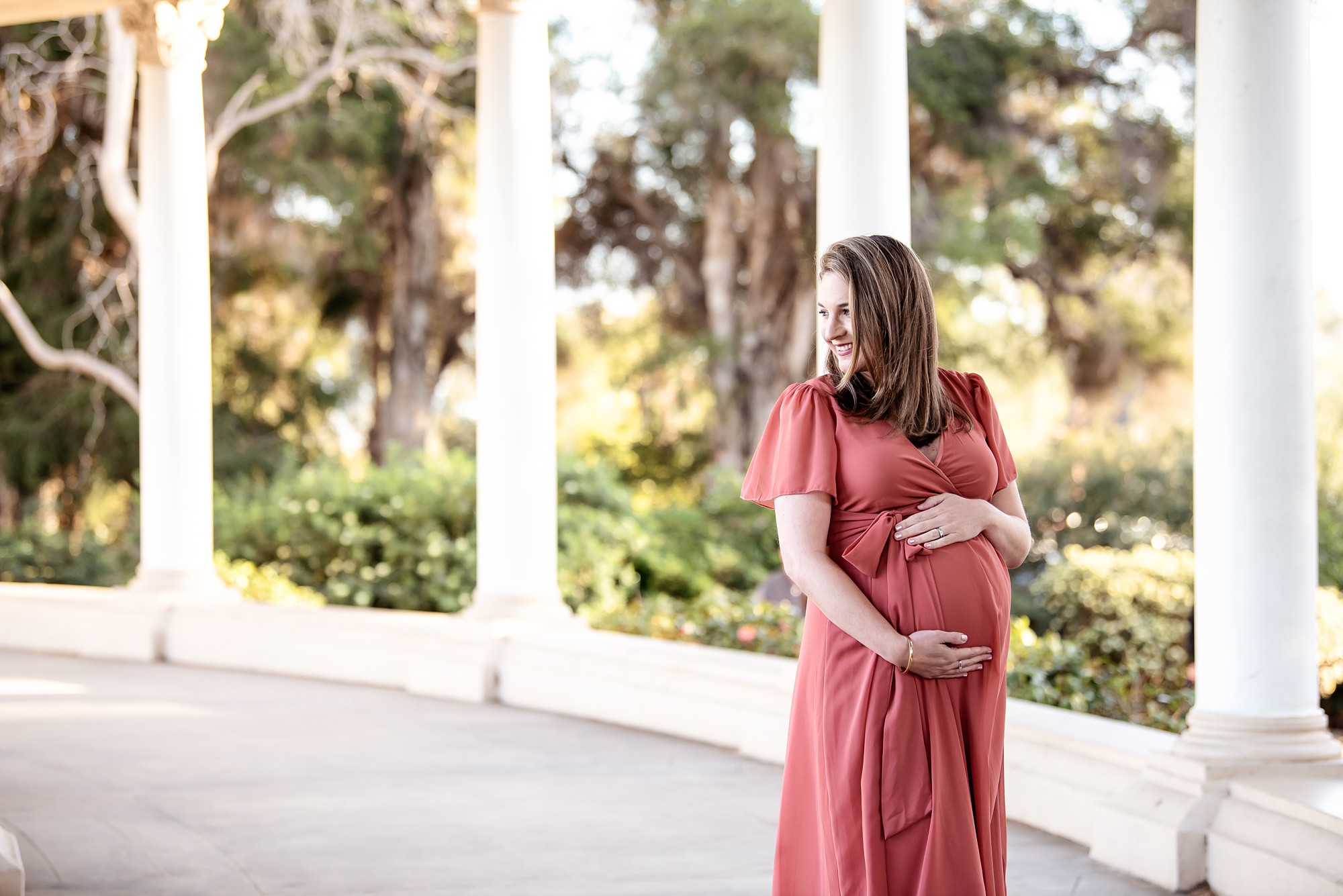 Looking for beautiful architecture for your maternity photoshoot in San Diego, Balboa Park has it all! There are plenty of beautiful gardens all around that will make your maternity photos pop. If you are looking for clean lines and beautiful architecture, Spreckels Organ Pavilion is a favorite. It's also a great place for small children to join in the maternity photoshoot, too. In front of the botanical building, there is a nice lily pond with koi fish that is also a great location for photos. It can get pretty busy, so dodging crowds can be time consuming in front of this building. Luckily, there are plenty of just as gorgeous areas all around the park!
3. Maternity Photos San Diego – Carlsbad Beach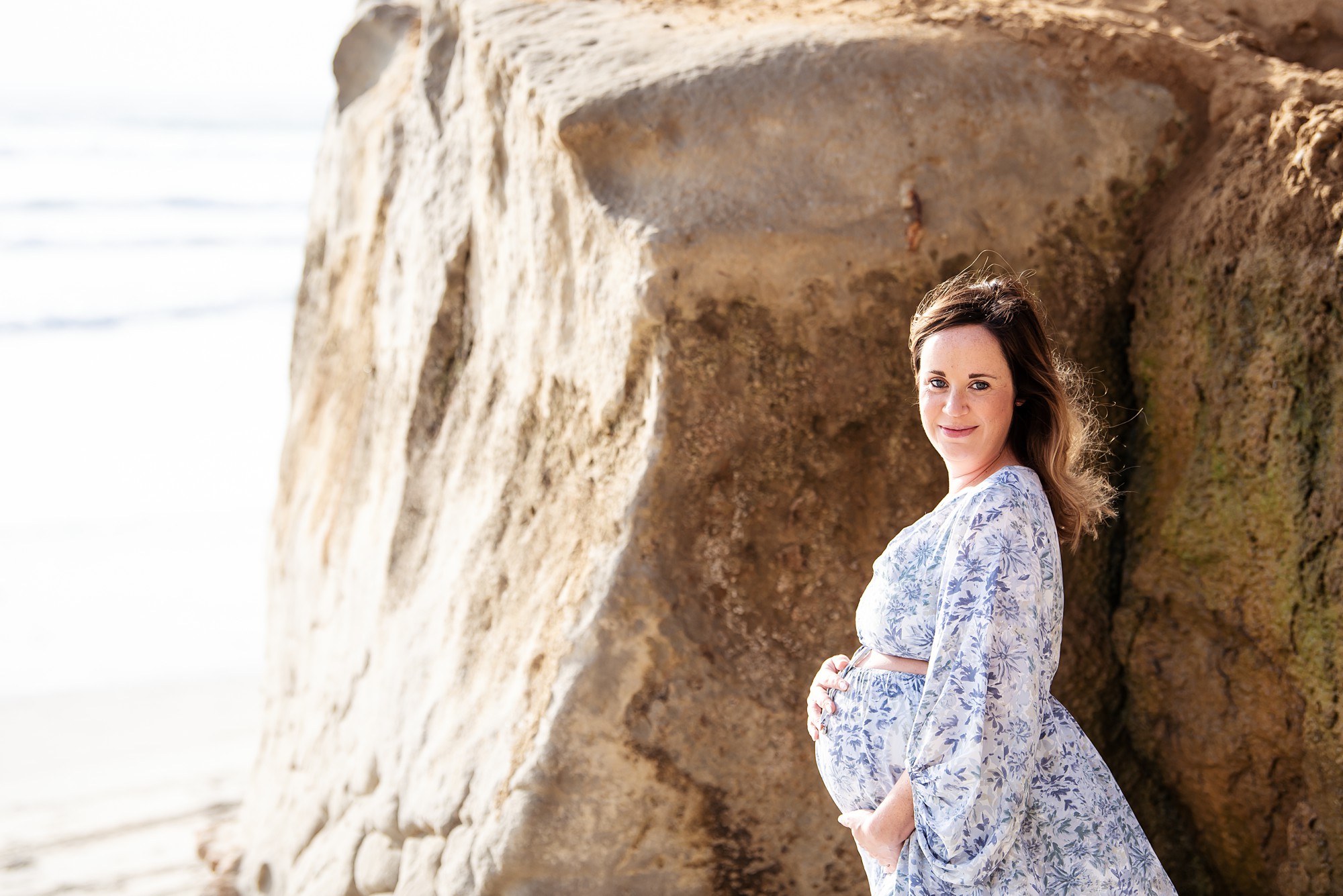 Carlsbad has some amazing places for maternity photos in San Diego, and obviously the Carlsbad beaches are always a huge hit. There are some great stretches of beach that seem to go on for miles, with huge cliffs that the water crashes up against. Just like any beach area in San Diego, I always check the tide chart to make sure there will be enough beach when visiting, especially for maternity photos. Sunrise and sunset are both equally beautiful and perfect for maternity photos in San Diego.
You also want to check which beaches are state beaches or public beaches. State beaches will require a pass or to pay for parking. There is a decent amount of street parking, depending on what beach you end up at.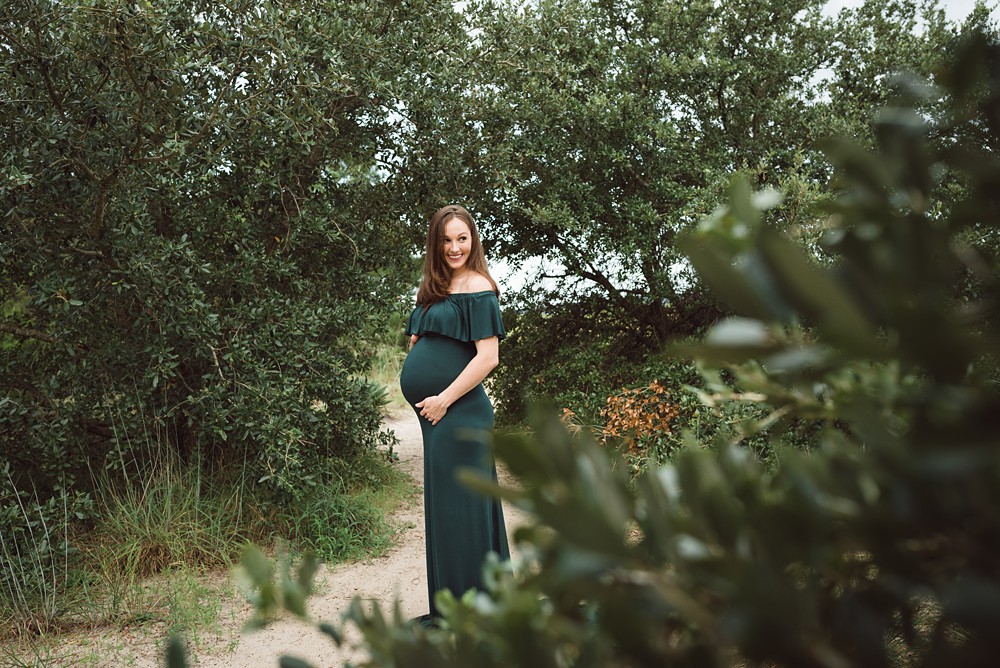 So there you have it, my top 3 favorite places for maternity photos in San Diego. There are plenty of other great photography spots in San Diego, and I would love to capture your pregnancy in one of them! Let's chat today and get you on my calendar <3 If you 're still not sure, feel free to go check out my instagram to see if we'd be a great fit for your upcoming maternity photos San Diego.