Newborn Session Prep Guide: What To Expect
San Diego CA Newborn Photographer
Welcome to why I just adore giving you my newborn session prep guide! Whether you are a first-time mom or you have five children already, preparing for a newborn photo session can be overwhelming. Don't you worry, momma, I've got you.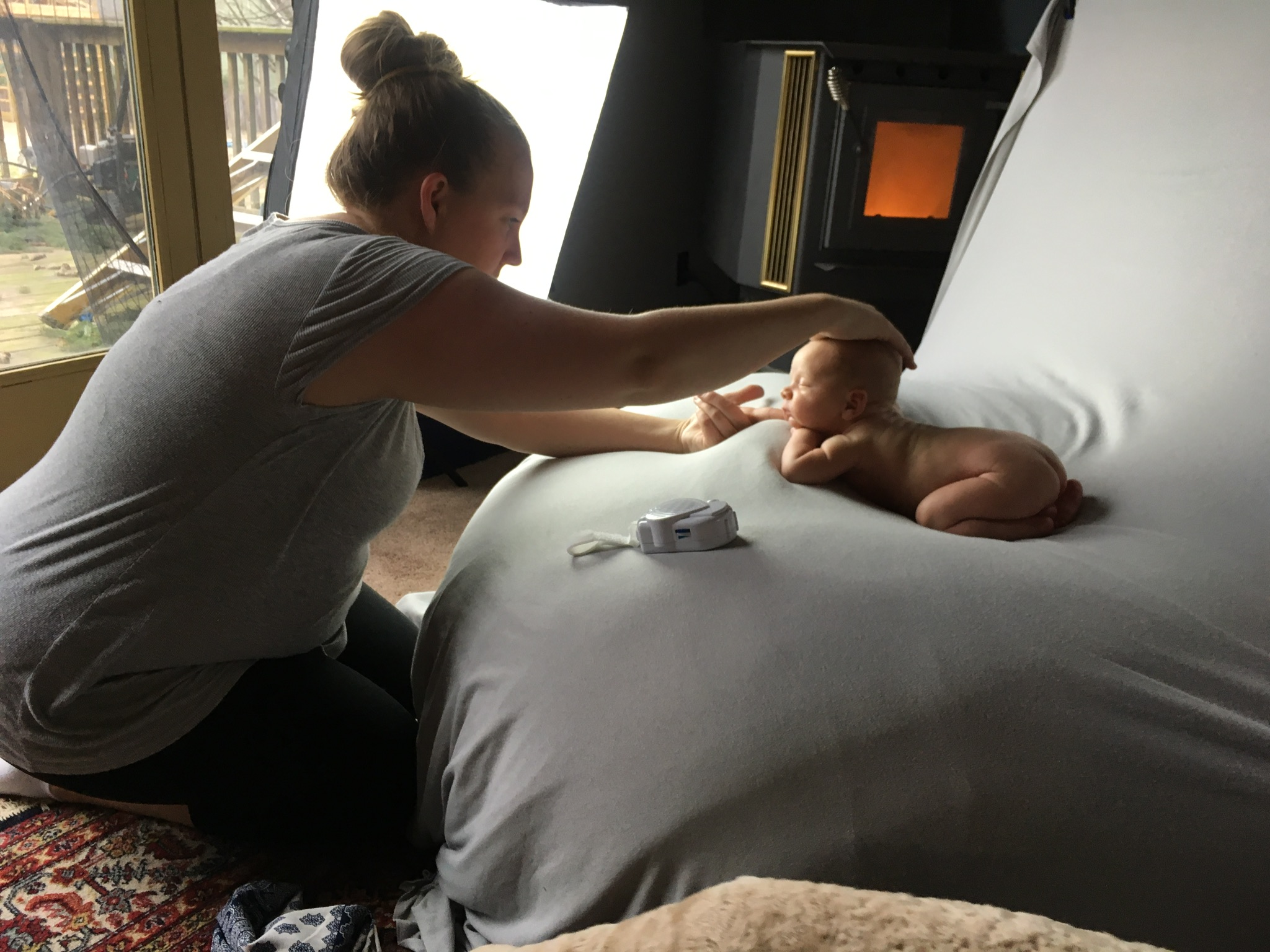 Newborn Session Prep Guide: Before Your Session
All I ask of my clients is to try to feed either right before our scheduled newborn session time, or plan on feeding your little one as soon as I get to your home. Don't worry about trying to keep them up all morning, this can backfire with an over-tired and fussy baby. But a full and happy baby is more likely to sleep.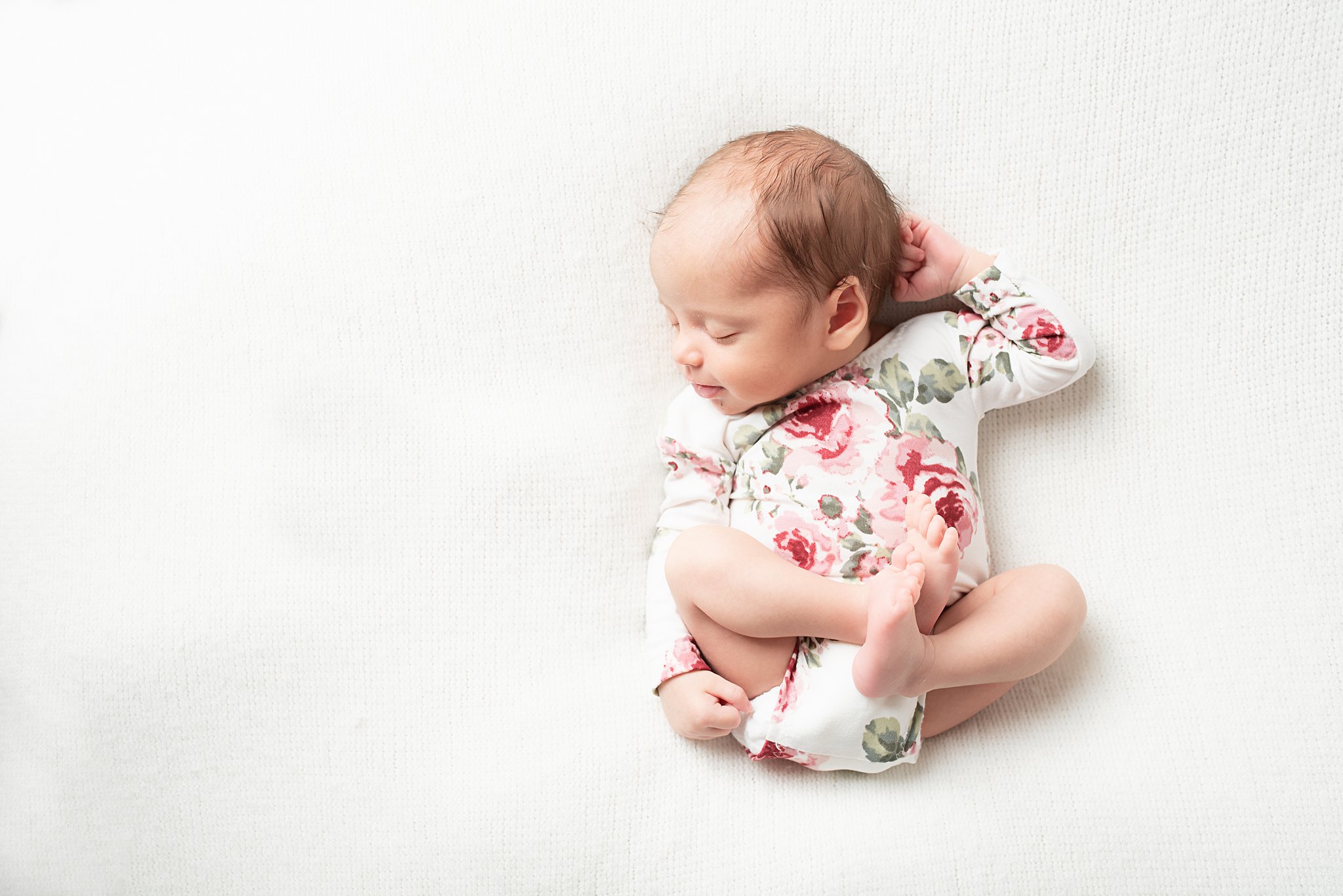 Newborn Session Prep Guide: When I Arrive To Your Home
Since my San Diego newborn sessions are
in your home
, I do ask for you to keep your home around 75 degrees. I bring a space heater to keep the area I will be working a bit warmer as well (about 78-80 degrees). I always tell my clients to dress for the warm environment so you don't get too hot! Taking a break and walking outside away from the heat for a few minutes is totally acceptable, too 😉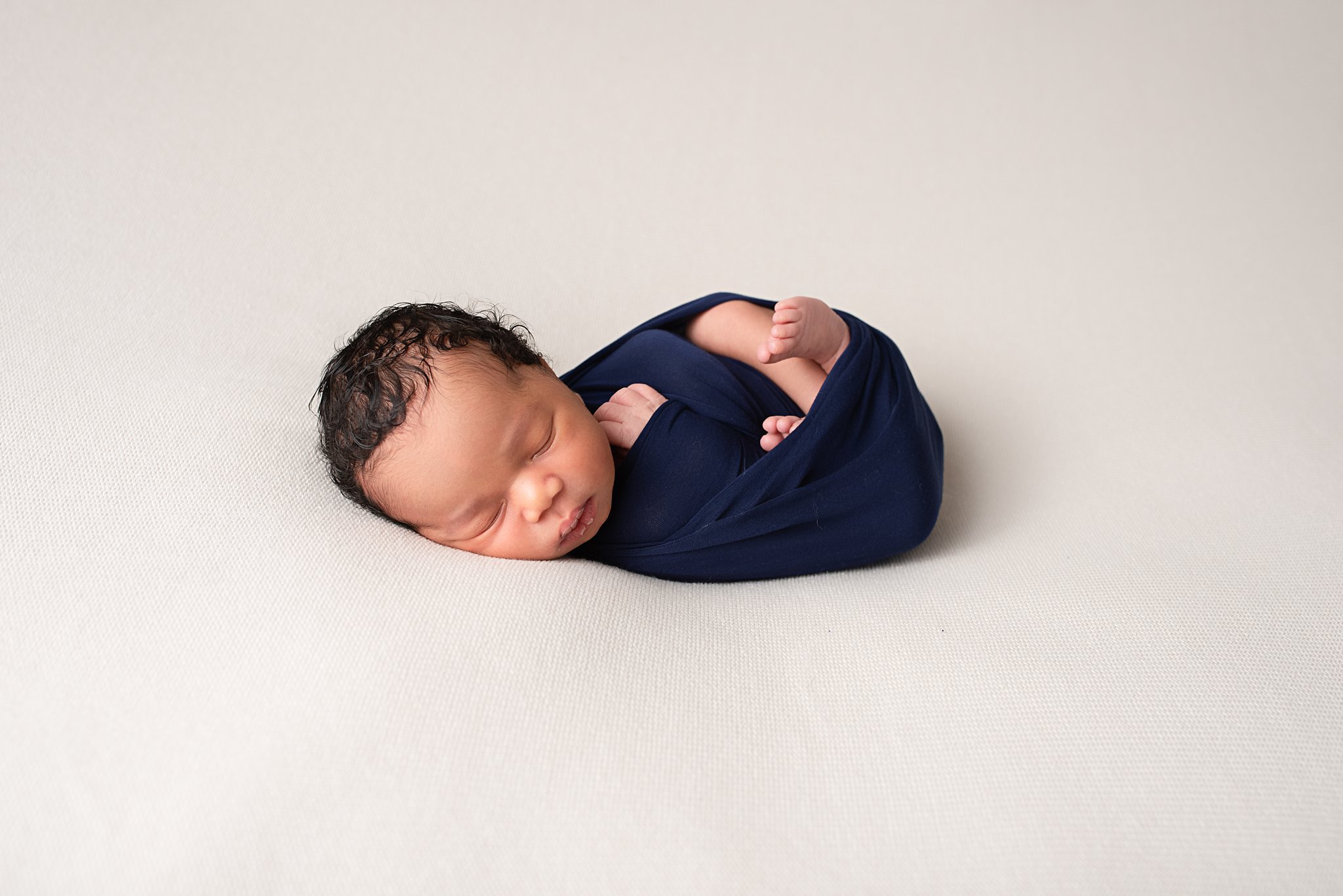 During Your Session
While I am working and don't need any assistance, it is the perfect time for you to get ready for parent poses with your newborn. I typically photograph parents last, so you have plenty of time to relax and take your time getting ready. If you have young siblings (toddler age), we will start with family and sibling photos so it does not become overwhelming for your other children (and you!).
Number one priority is keeping your baby safe and comfortable, so I may ask you or your spouse to sit by your baby or to lend a hand to help keep your baby safe in certain poses or props. Certain images are composites (2 or more images combined) to ensure your baby's safety the entire time.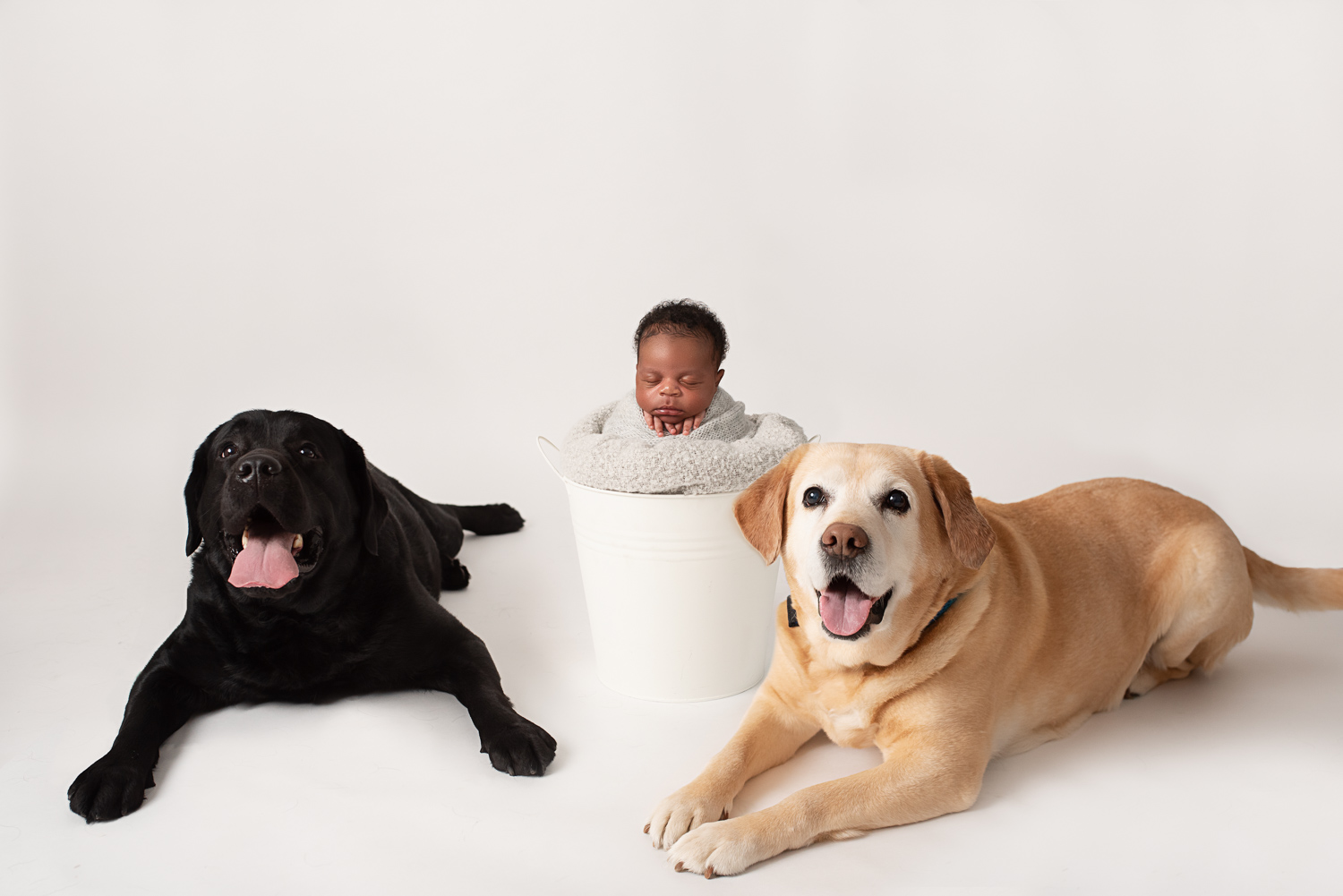 This image was a total of 4 images to make sure baby was safe 100% of the time.
Newborn Session Prep Guide: Change of Clothes On Hand
If you are planning to be in a few images with your little one (which I highly recommend!), have an additional change of clothes on standby. Babies will pee or poop on you, an extra shirt close by to grab is a lifesaver! Luckily, with your newborn photos taking place in your home, you won't have to go far to change or clean up.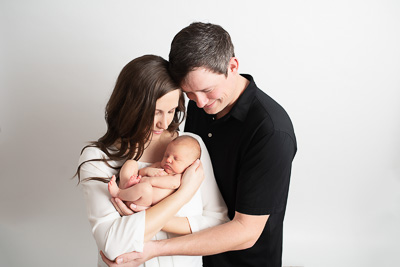 Newborn Session Prep Guide: Some Items to Have On Hand
* Diapers and wipes – Bring my own wipes, but you may have a particular brand that works better on your baby
* Extra outfits for everyone
* Sentimental items you want included in a few images. Having those prepped so we don't forget to use them is extremely helpful!
* Extra formula/bottle ready if you formula/bottle feed, or be prepared to nurse more than usual
* Pacifier, even if your little one doesn't really take to it. Being moved around while being photographed can be a lot for your little one, so using a pacifier can help soothe them for the few hours I am there.
I chat with my clients on what to expect, how to prepare for their in home newborn photography session, and what images they are looking for well before the session.  This is only a quick rundown of my newborn session prep guide, and what to expect from your session with me!
Ready to schedule your newborn session with me? Contact me today and we will get you scheduled! I only take a handful of newborn sessions per month to ensure that no matter when your little one arrives, there is plenty of time to schedule your session.
 Questions? Send them my way – I'm always happy to answer any questions you have. Take a peek at the investment  information, too!