Newborn Siblings Photography: Adding in Older Siblings in Newborn Photoshoots
Photographing newborns come with it's own challenges and specific set of skill, but adding in the newborn siblings photography pieces is much more difficult (sometimes)! I love capturing all ages of children, but not all ages of children like to be photographed. This rings even more true if they have just had their life flipped upside down by a new little baby being added to the family dynamic. No matter what, newborn siblings photography is extra special to the parents, and one I will gladly capture for my clients – even if that means sweating even more than usual trying to wrangle kiddos!
Here are some ideas for your newborn siblings photography, and a few tips sprinkled in.
Newborn Siblings Photography | Laying down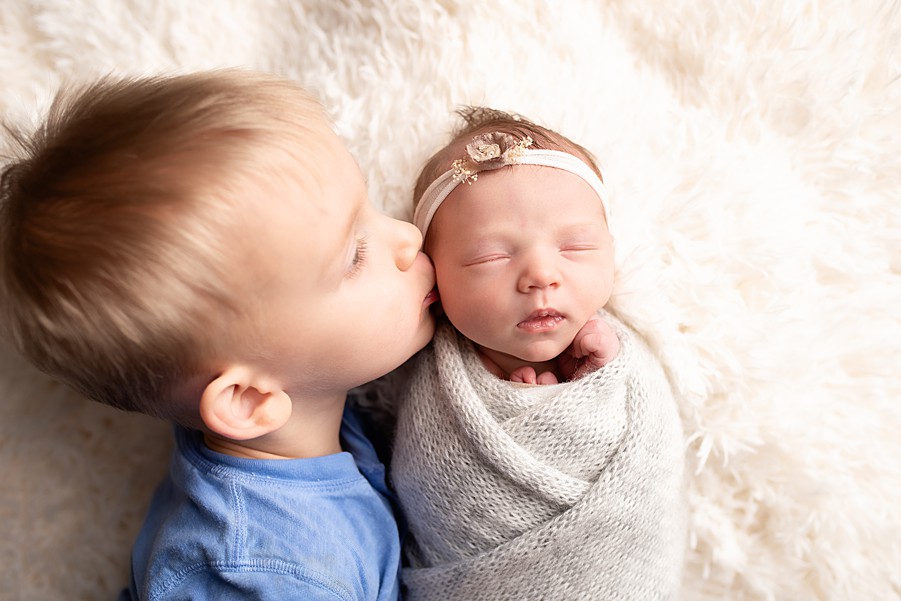 The easiest to get a squirmy toddler to pose with their brand new little sibling is by laying them down! Start with the newborn first – wrapping is preferred so they are completely contained and won't all of the sudden move or kick the toddler (toddlers will spook easily if they are not into it, so less movement the better). Have Mom or Dad help position the toddler so you can start snapping as soon as possible. Sometimes you only get a few nanoseconds if you're lucky, so be prepared.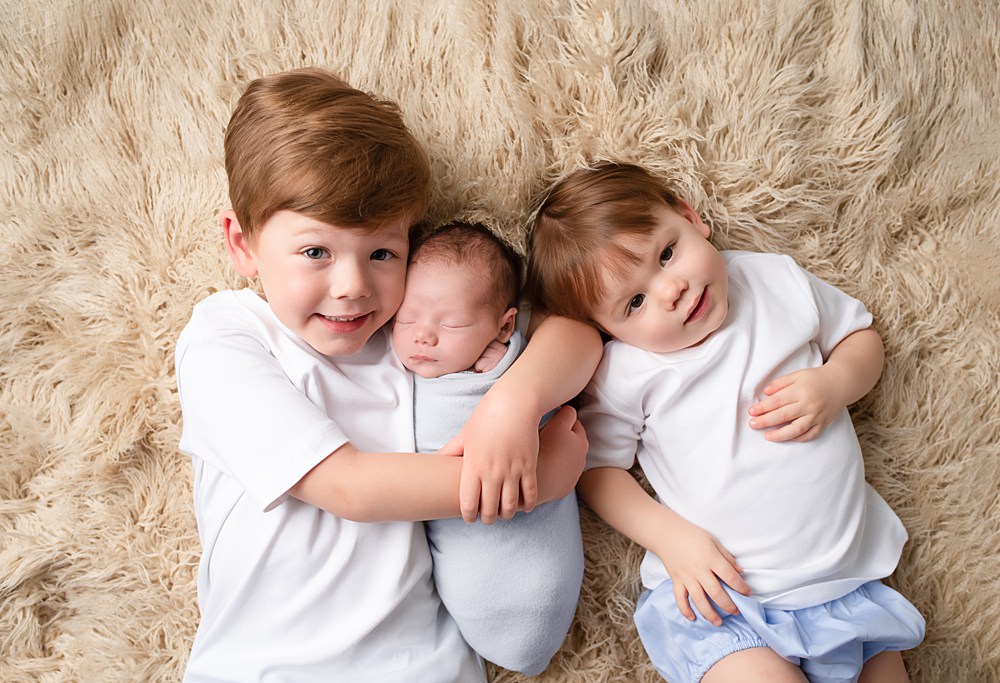 If you have more than one sibling to incorporate, the older sibling can hold/put an arm around the newborn baby to help keep baby in place. Then again, place the wriggly toddler in frame and start snapping away. Head swaps are your friend with multiple children, just make sure you get enough in focus of each to make is easier on you.
Newborn Siblings Photography | Cradling Sibling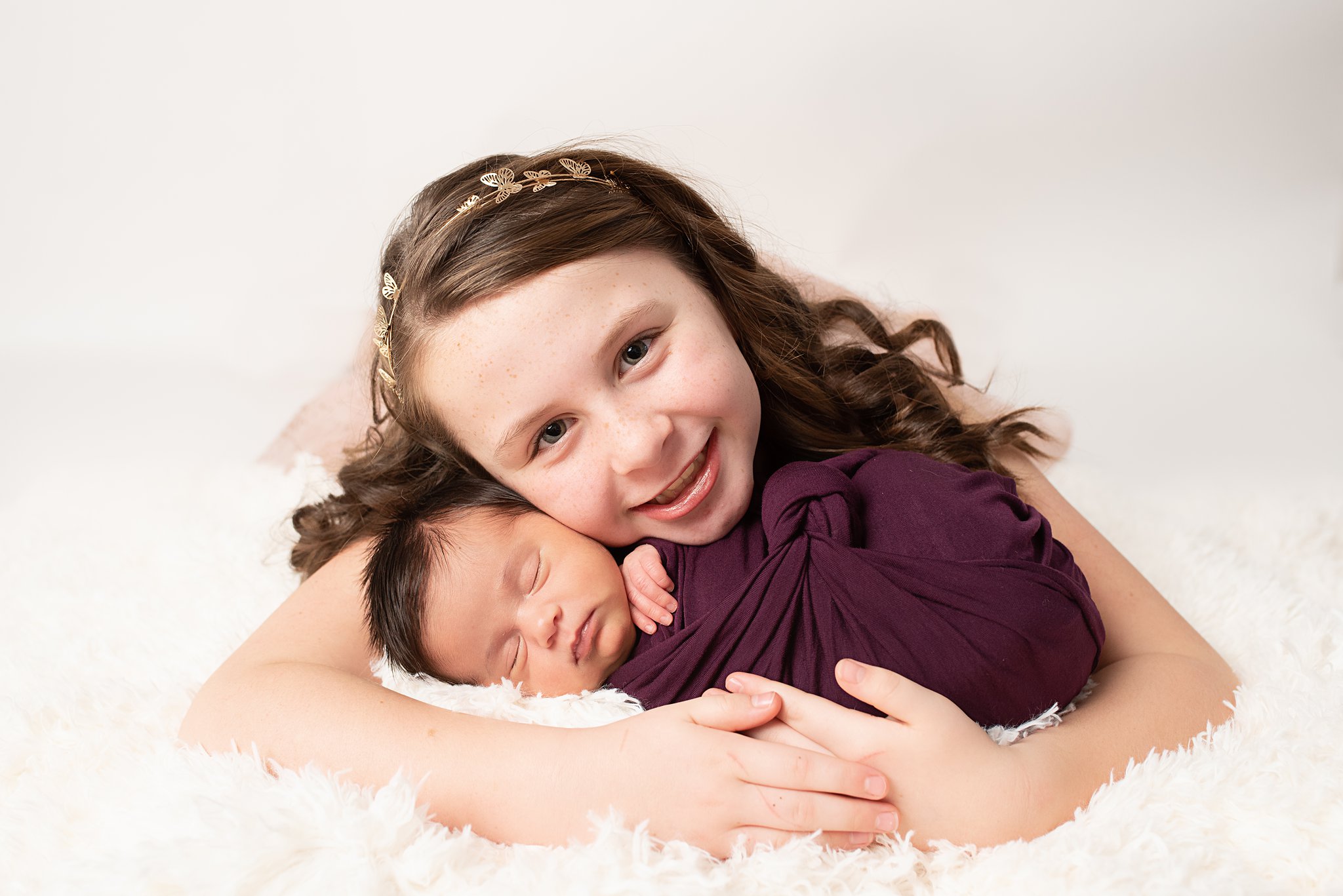 For older siblings that WANT to hold their new baby brother or sister, this is a great option! I would not recommend this with younger children – they tend to lose interest quickly and will just get up out of the blue. Cradling a newborn on or near the floor will provide the safety aspect that you always have to be thinking about.
Newborn Siblings Photography | Photoshop
Sometimes, photoshopping a few images together will just have to do. My clients always understand that this is a possibility with smaller children, since safety of their newborn baby will always be my top priority.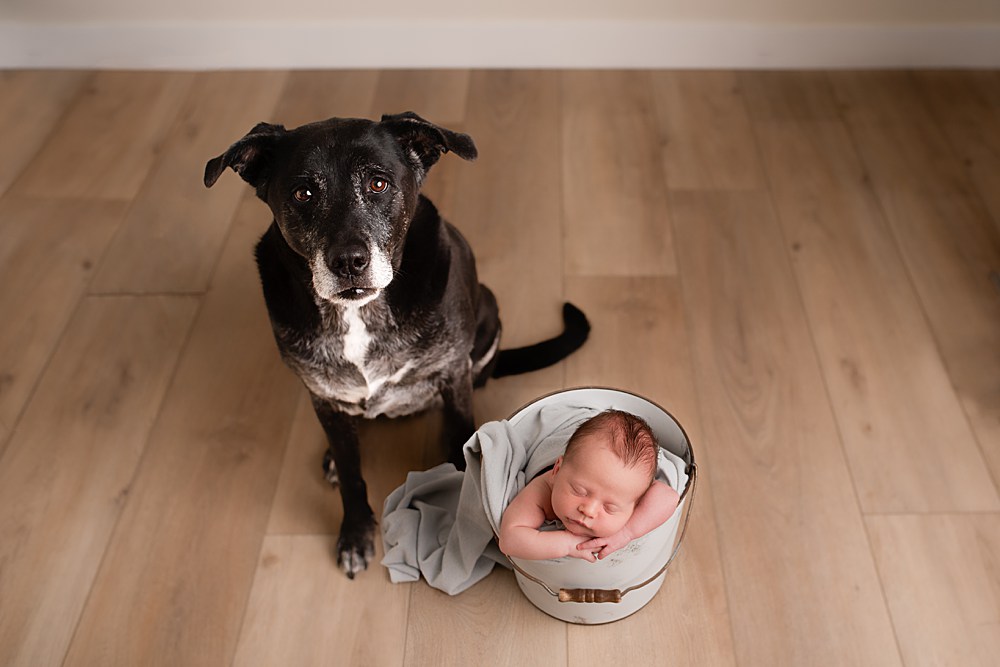 While this image is of a family pet and a newborn, it was accomplished in the same exact way – photoshop. Using a prop, photograph the newborn baby. Once you have photographed the newborn exactly how you would like, hand the newborn over to a parent. You can then sit the sibling near the prop and ask them to smile at you. Photoshop the two images together and you're good to go!
Newborn Siblings Photography | Family Images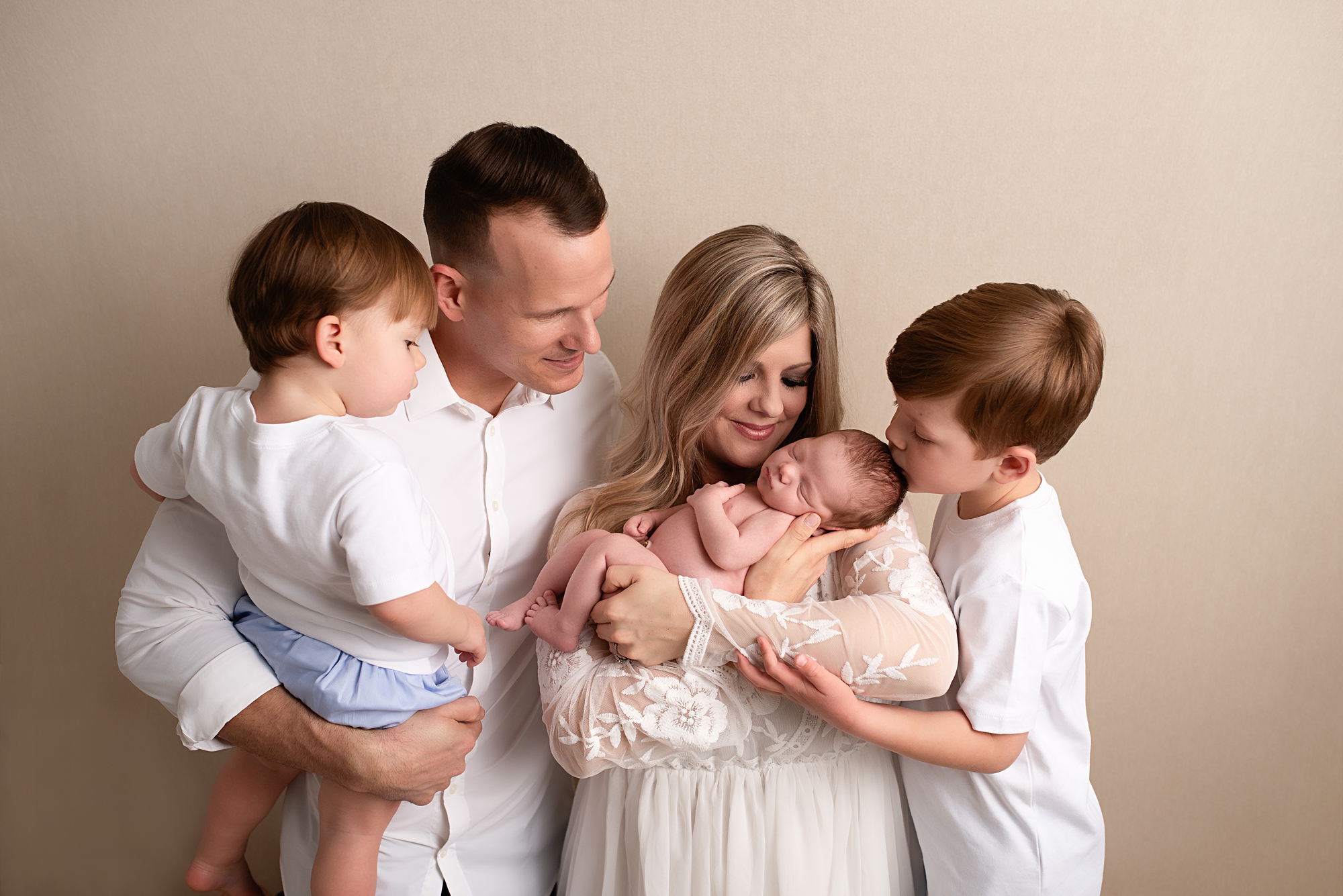 If all else fails and the older sibling is not having it at all, getting a family images when the kiddos are close together is a great alternative! You can always crop the image so it only focuses on the children as well.
Sometimes kids just don't want anything to do with newborn siblings photography, and that needs to be ok! These are children with their own emotions, so never force a child to do something they are clearly not comfortable doing.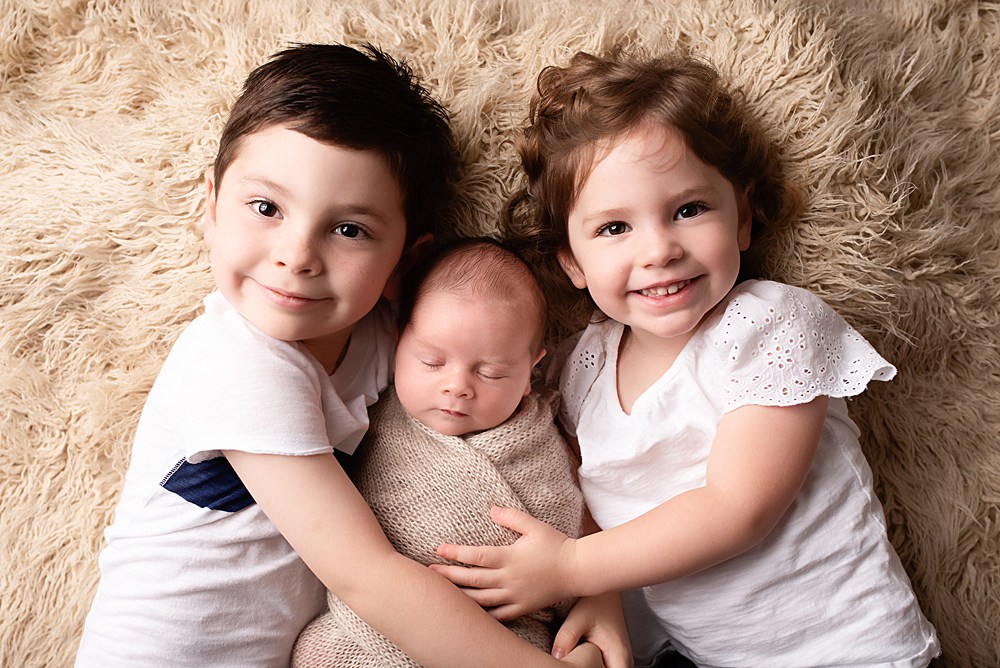 If you are looking for a newborn photographer in San Diego, reach out to me and let's chat about your upcoming session! If you would just like to follow along, head on over to Instagram to see what I'm up to daily. I look forward to hearing from you soon <3