Poway Newborn Photographer | San Diego, CA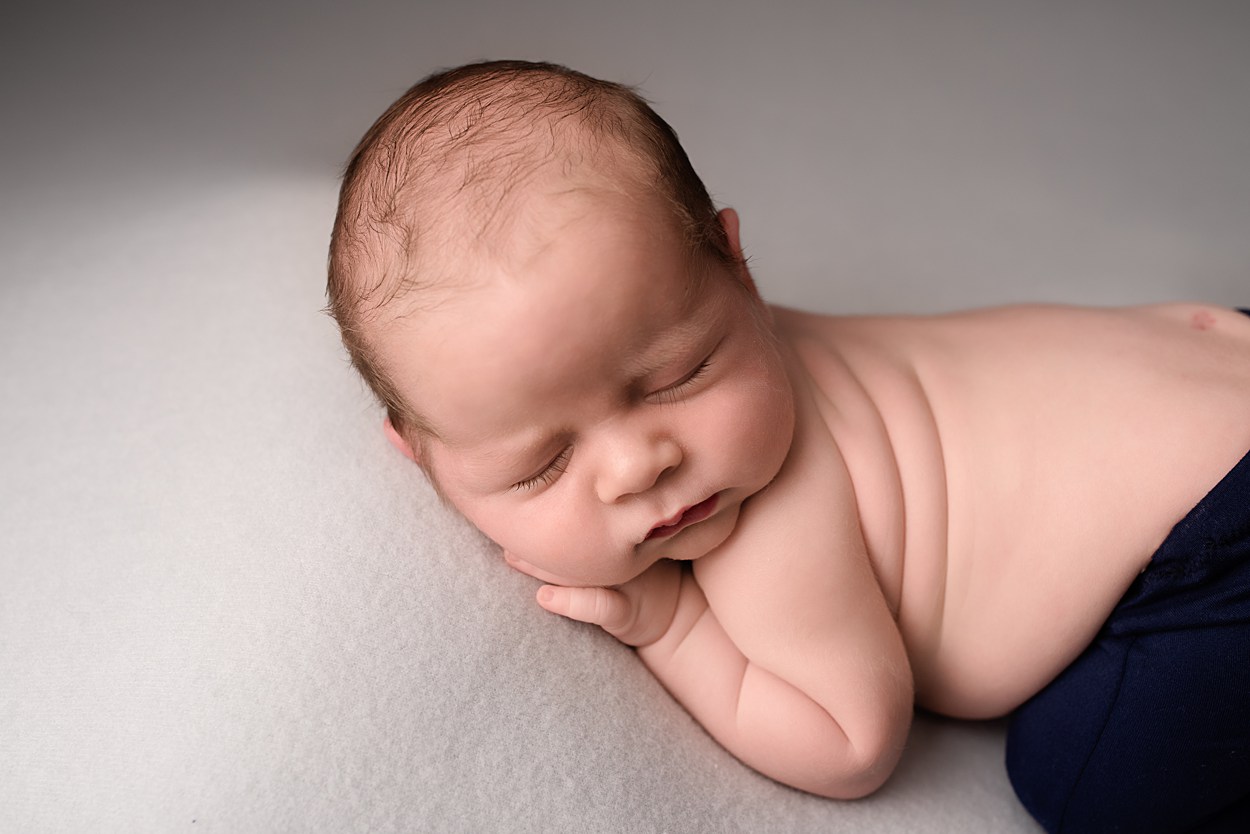 I was so excited to photograph this sweet baby boy, since it was one of my first newborn photoshoots after moving across the United States and being back in San Diego. I have known his mom and dad for quite some time, so being able to photograph their last baby was extra special for me.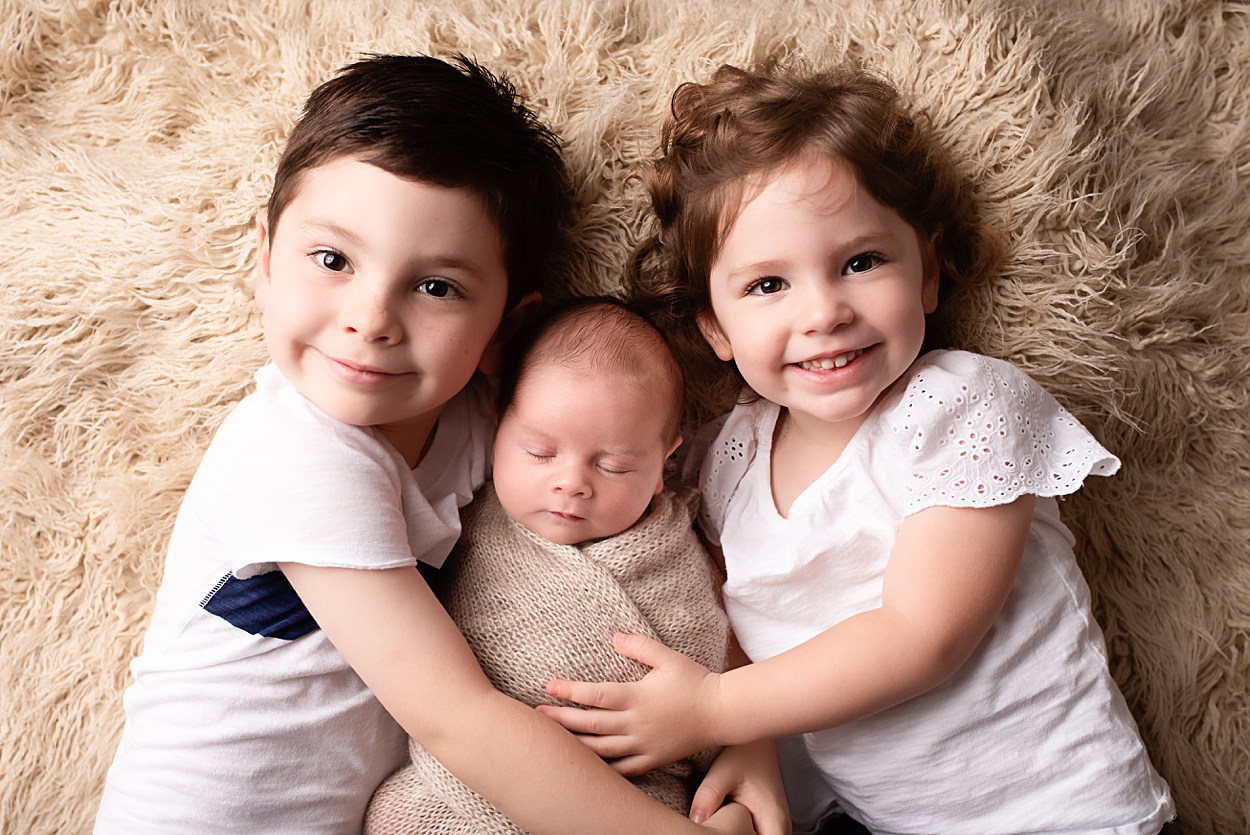 Since this was their last of three children, we of course had to get one of all of the children together. It's so fun working with younger children who just became and older sibling – they are enamored with their little baby brother, but can also be ready to get away from them at any moment.
Newborn siblings photography is fast paced, but a favorite of mine to provide to my newborn clients. These two older siblings loved their baby brother, even though they had difficulty staying still for all that long. Treats were the perfect bribe for them!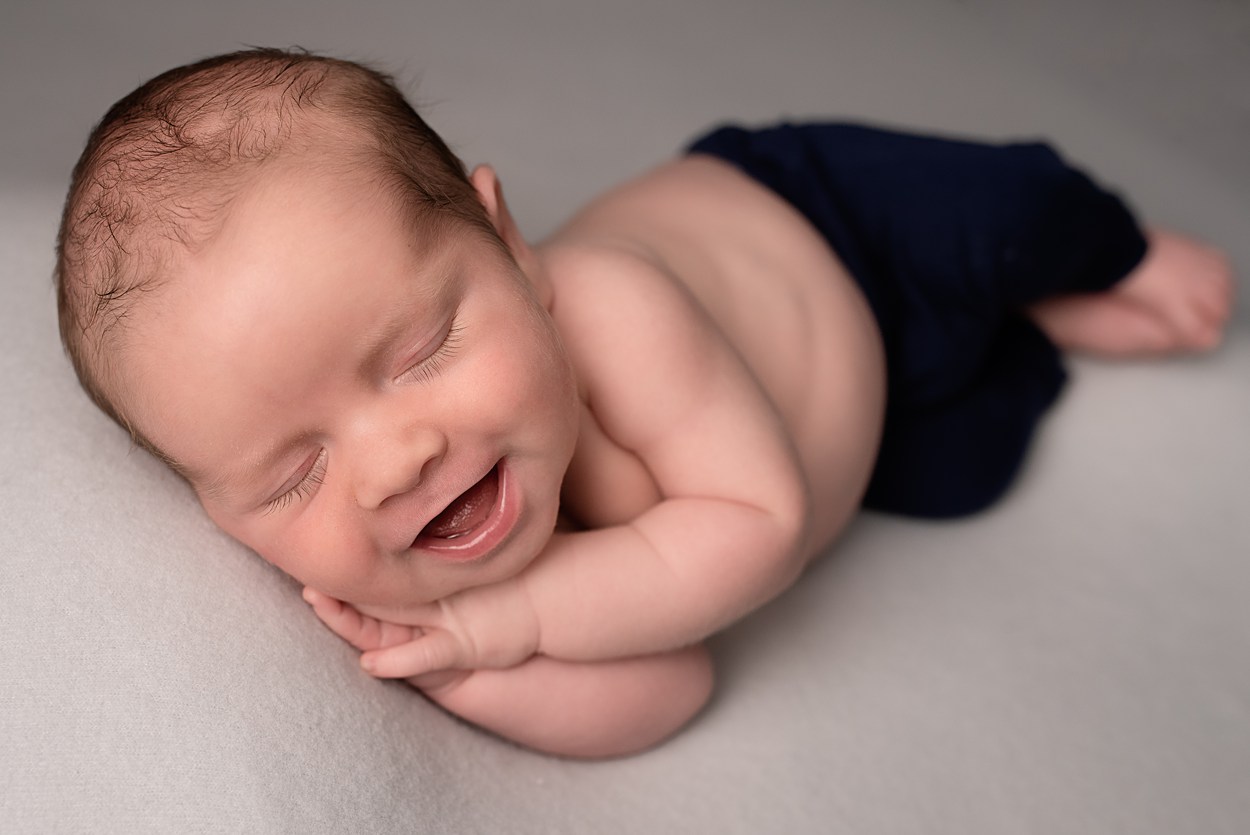 Their little baby boy was the absolute cutest and gave me so many great smiles all throughout his newborn session, I could have photographed him all day long! We put him in a dark blue pair of pants I provide for my newborn clients, and it was perfect for their sweet boy. Depending on client preference, as a Poway newborn photographer I provide outfits perfect for newborn photos.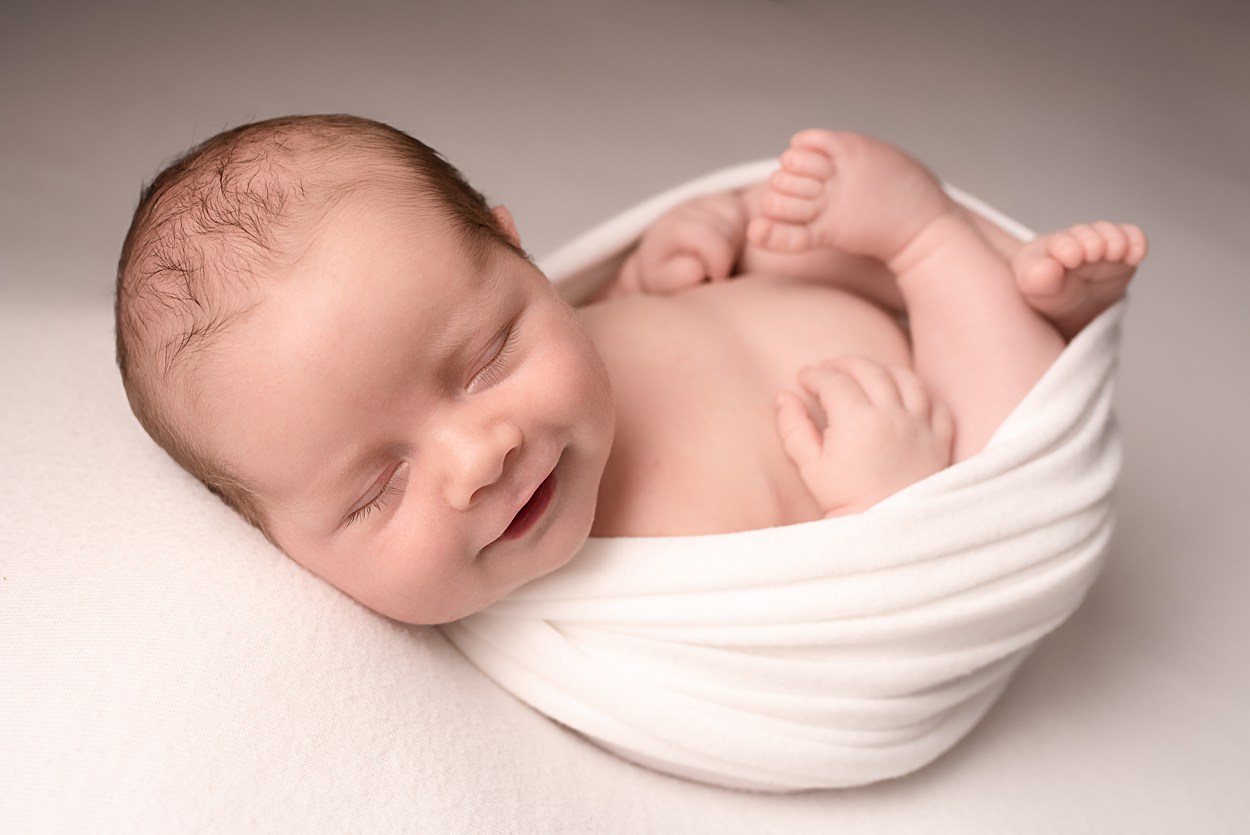 For both newborn boys and girls, I always tend to stick to creams, whites, and neutrals for the backdrops (with a few muted colors thrown in the mix, too!). The color of the backdrop helps put all of the attention right onto the sweet newborn face, where it should be! These newborn photos will be timeless as all the focus is on the perfect details of baby boy.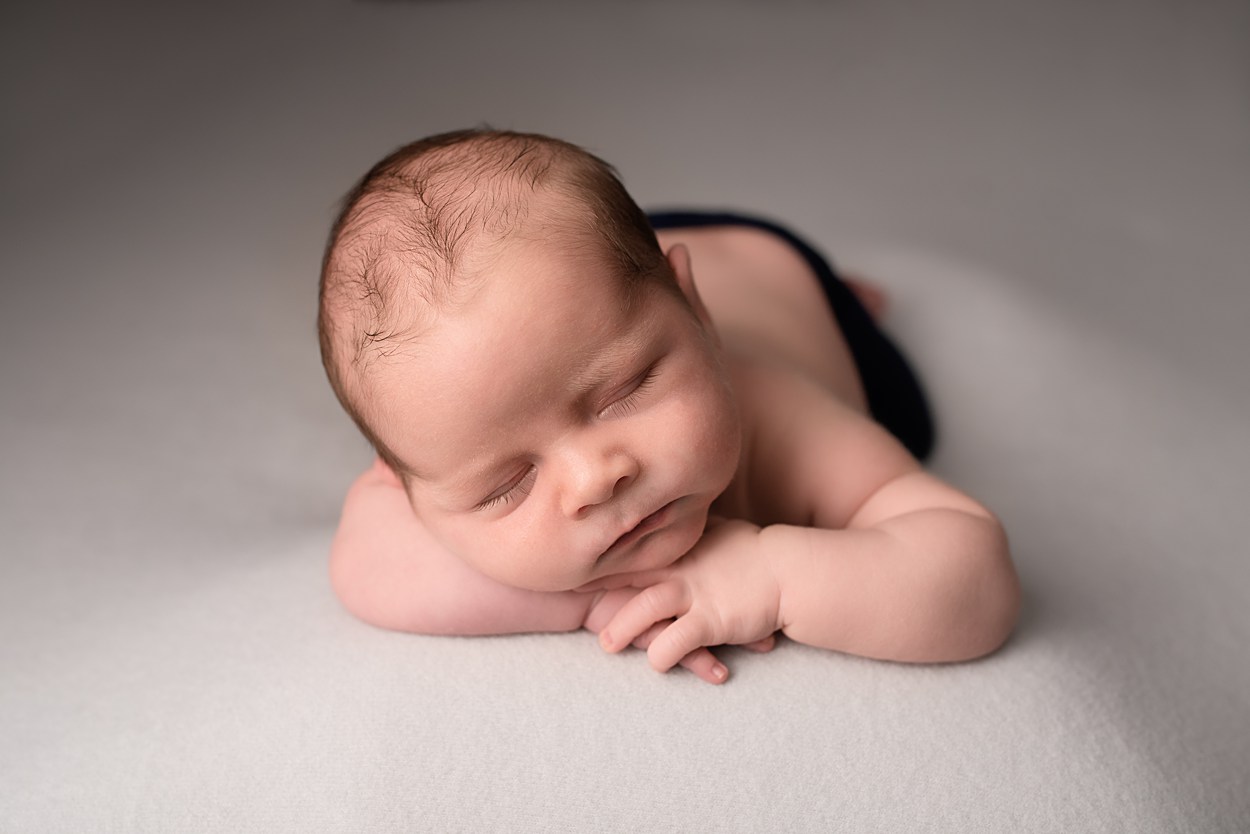 It is a true honor being able to be your Poway newborn photographer, especially as an in home newborn photographer. My clients welcome me into their home for their session, which I love just as much as they do: being able to stay in the comfort of their own home with a brand new baby is a luxury I provide to my clients. No need to pack up and travel 30+ minutes with your newborn – I bring the entire studio to your living room.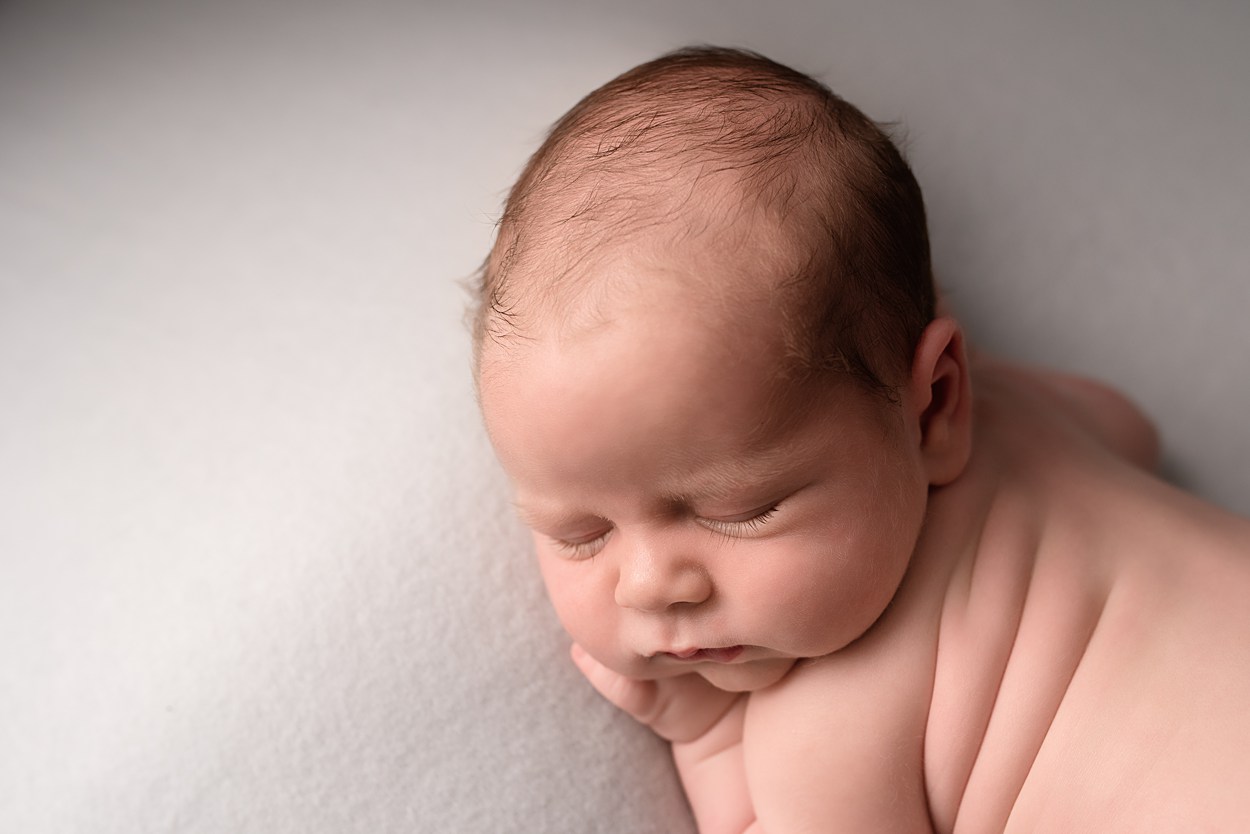 Searching for the perfect Poway newborn photographer for your upcoming maternity or newborn photoshoot in San Diego? I would love to connect with you! I am a San Diego newborn photographer as well as maternity photographer servicing all of San Diego, including Poway and the surrounding areas. Feel free to reach out and contact me so we can see if I am the perfect fit for you and your family. Not quite ready to schedule your session? Follow me on Instagram to see what I'm currently up to. I cannot wait to connect with you soon <3