My Top 15 Favorite Posing Ideas for Families in San Diego
As we are coming up on Fall, it that's time to start gathering some great posing ideas for families before all of our Holiday sessions start to take place. If you are a photographer and looking for a few ideas to add to your arsenal of posing ideas for families, scroll on down to check my top 15 favorite posing ideas for families. If you're not a photographer and you're just looking for ideas for trying to snap a few of your own family, scroll on down, too!
1. The "Money Shot"
The very first photo I get is dubbed by a lot of photographers as "the money shot." You know, the posed and smiling image that looks great hanging on the wall. Kids in front, parents in back, with little to no space in between. Squeeze 'em in!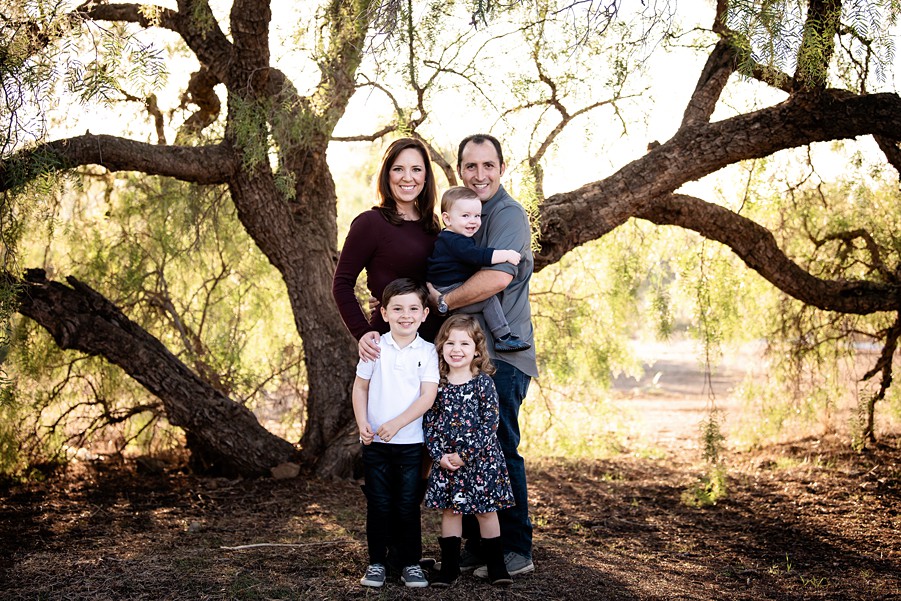 2. Looking At Each Other
A simple change from the money shot, these two posing ideas for families go hand in hand. Once they are all squeezed together and you got that money shot, have them interact with one another. Tell them not to look at the camera and love on each other. Get close for a completely different look than the first.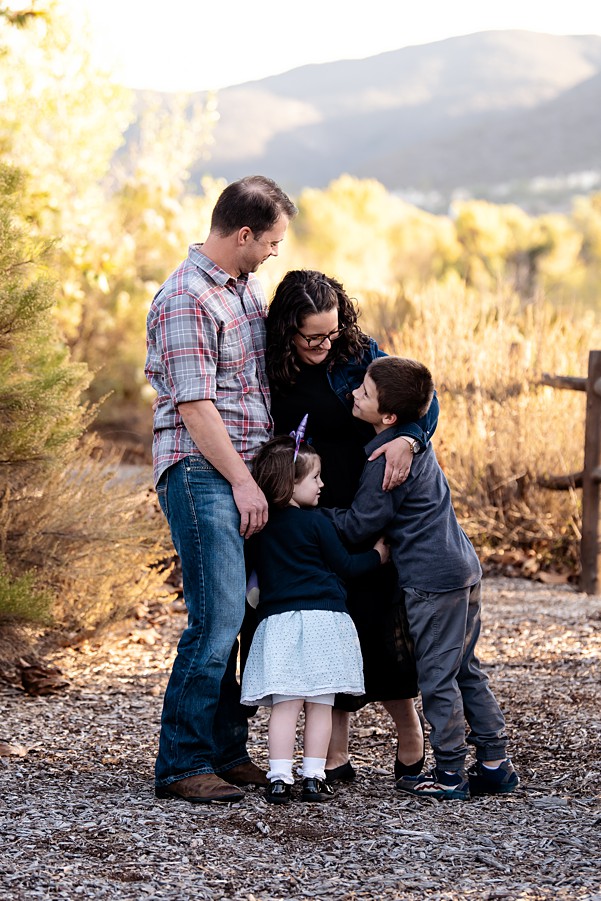 3. Kids Running From Parents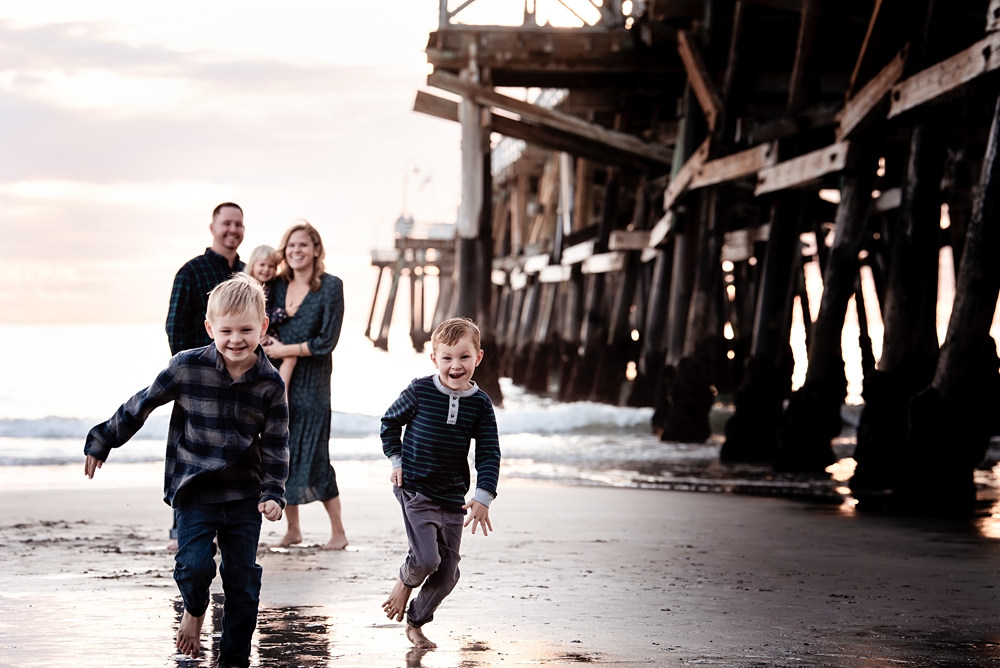 I absolutely love posing ideas for families that build off of one another, which is exactly what this one does! After everyone has been looking at each other and snuggling in, set the photo up again. Parents pose together (shoulders angled back and the farthest ones from the camera touching is a good start). Then on the count of three, have the kids run to you. It always gets good laughs and genuine smiles from the kids while they run and get to act goofy for a minute.
4. Kids – Standing/Holding Hands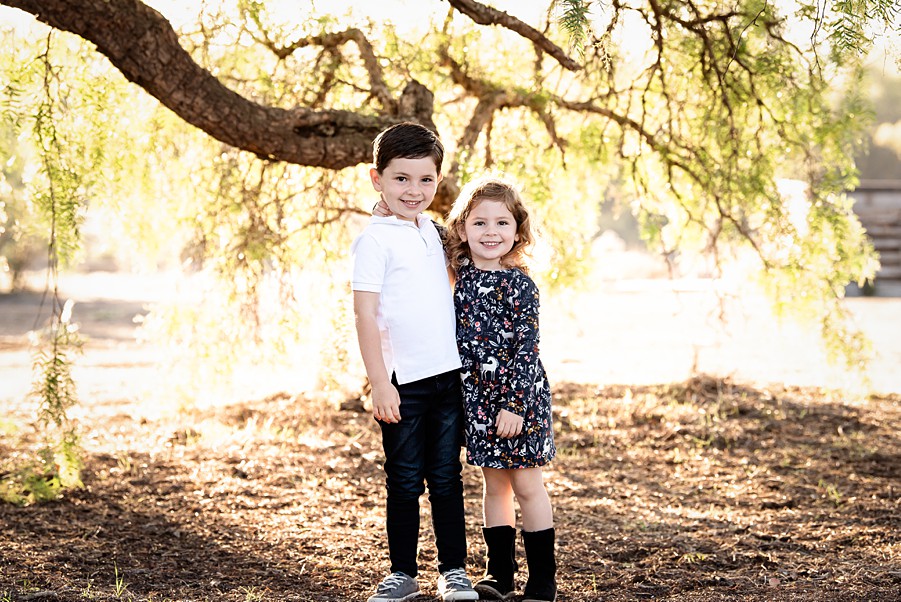 Getting a photo of just the kids standing together, have them squeeze in really tight or, if they are not comfortable with that, holding hands. That helps make sure they are on the same plane for focus purposes. Plus, adding prompts while they are holding hands is much easier (and gives you so many more posing ideas for families).
5. Kids – Sitting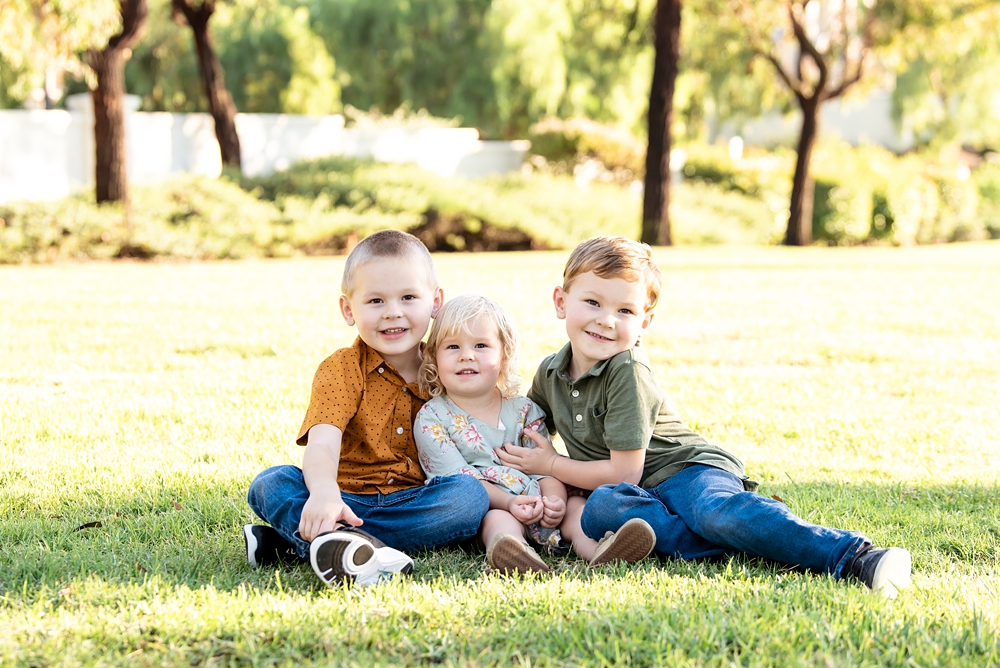 If you have younger kids involved that are freshly mobile, them sitting alone will probably not work in your favor. As soon as their tush hits the ground, they are usually off and running in the opposite direction that you want, all the while mom or dad is caught in the photo trying to corral them back into place. You can have the parents sitting with the kids on their laps or right beside them, and just focus on them.
6.Family Sitting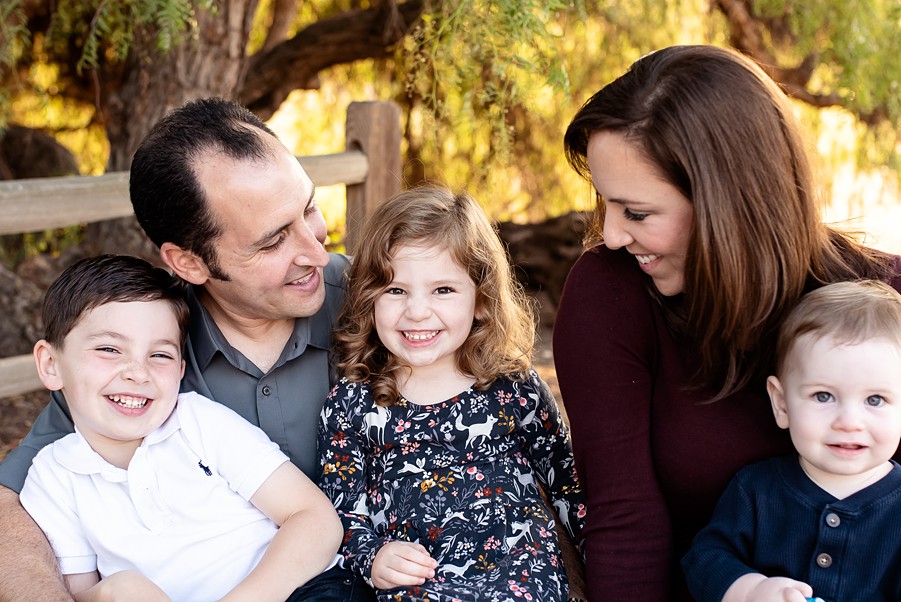 Bringing a blanket or throw to your family session is always an added bonus when it comes to a handful of posing ideas for families. You can add so much variety to your photo gallery by changing from standing to sitting, its ridiculous! If it's a dad and mom, have dad sit down first (it always takes them a bit to figure out how they are most comfortable sitting), then place their spouse leaning into them (but facing away some). Then start piling in the kids wherever there is space.
7. Tickle Attack!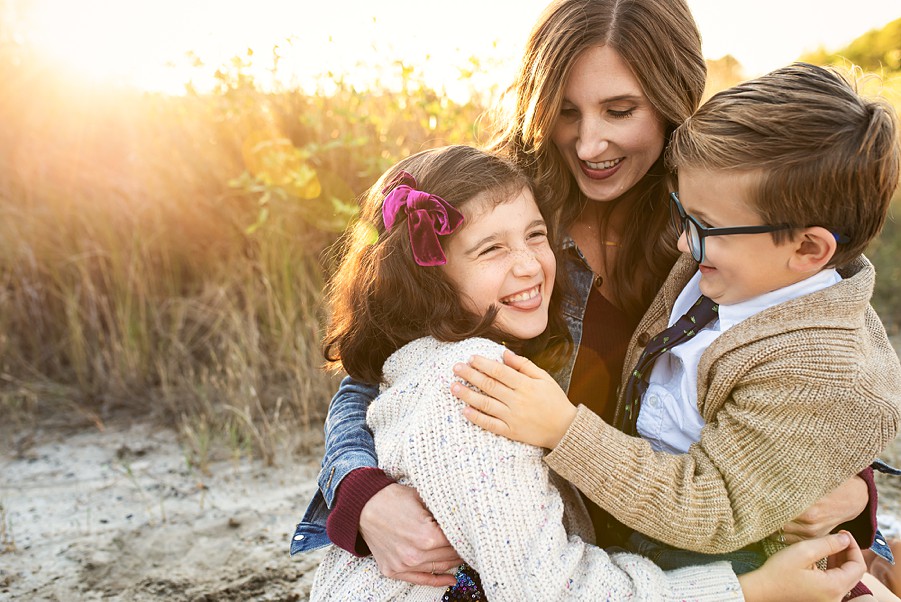 Right after getting the smiling, looking at the camera photo with everyone sitting, you tell the parents to start tickling! You will, without a doubt, get some great smiles and laughs from both the kids and parents. Getting in close with your camera adds great dimension to an already fun "pose."
8. Snuggle Up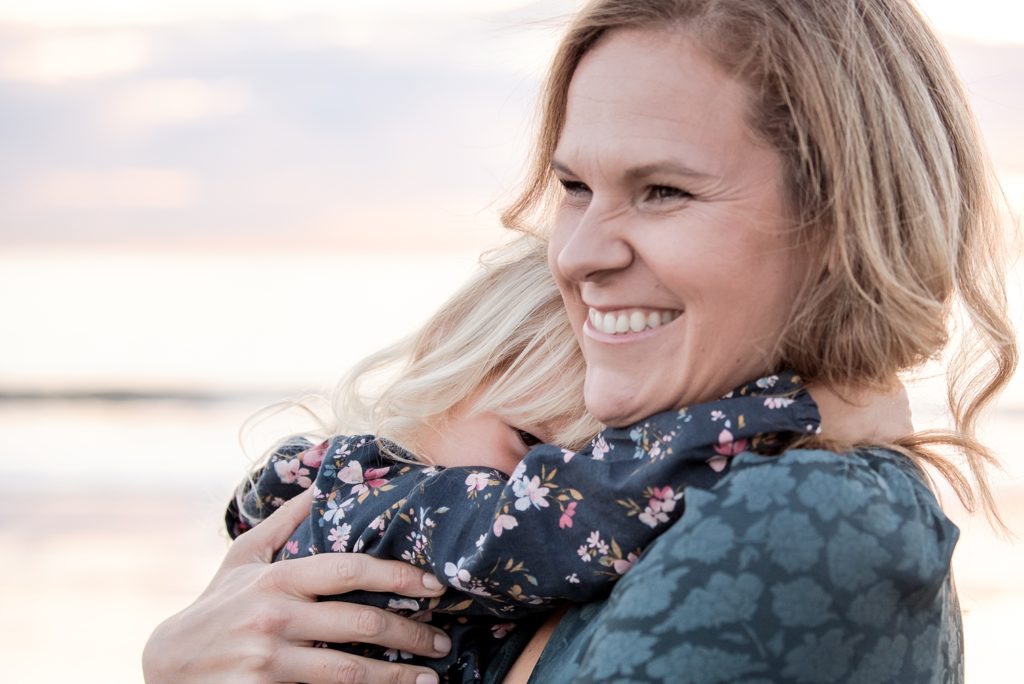 If tickling isn't their thing (or you want to end the tickle attack), snuggling up, giving hugs, and just interacting with each other is a sweet moment to capture. There are so many prompts you can use to really expand all of the posing ideas for families, but especially this one! For example, telling a story, whispering something into their parent's ear, eskimo kisses, etc. The possibilities are endless (and all adorable).
9. Walking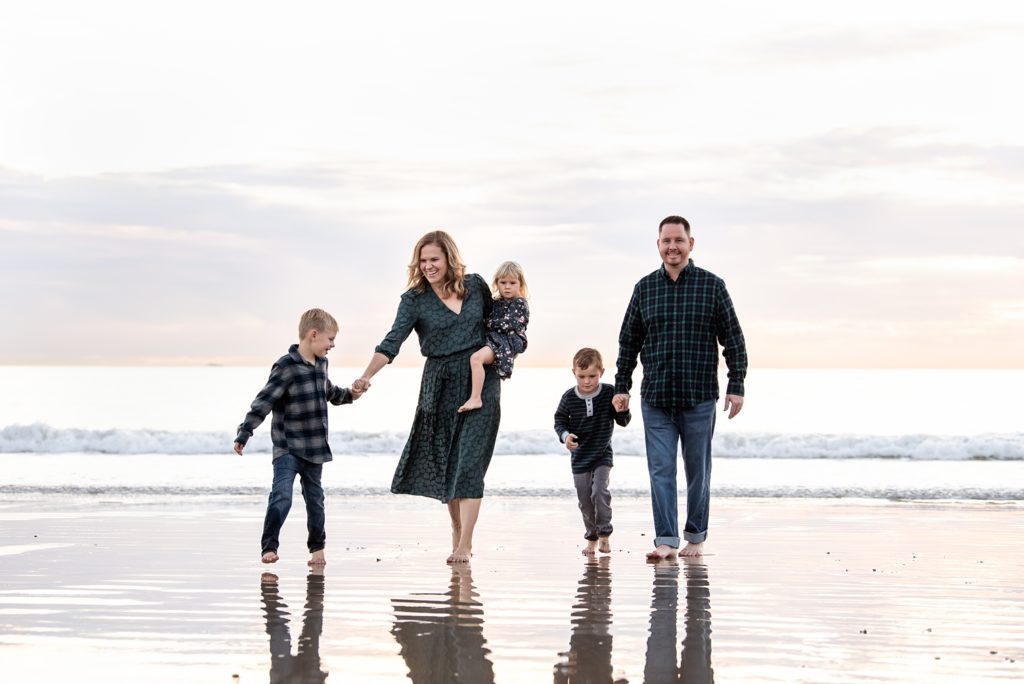 To change things up, or even just get some of the wiggles out of the younger ones, walking while holding hands is a great "pose." This can be done at pretty much any location, and is a great way to either mix things up, or start with it to get out some of the nerves. Having a parent lead the group, then switch it up and have one of the younger children lead (or even pull) the group is perfect.
10. Kids With Mom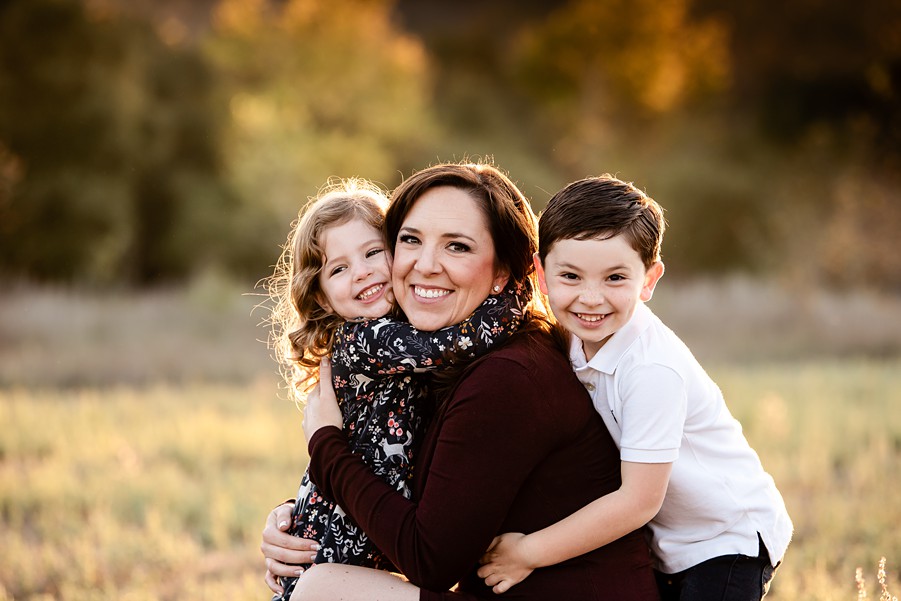 Ok, this one needs to be top of your must-capture list. As a mom, I know how few photos I truly have with my kids (and I'm a photographer!). We are typically the ones always capturing the moments, not being captured in them. So make sure you get photos of Mom with all of her children. Some smiling at the camera, some snuggled up together.
11. Kids With Dad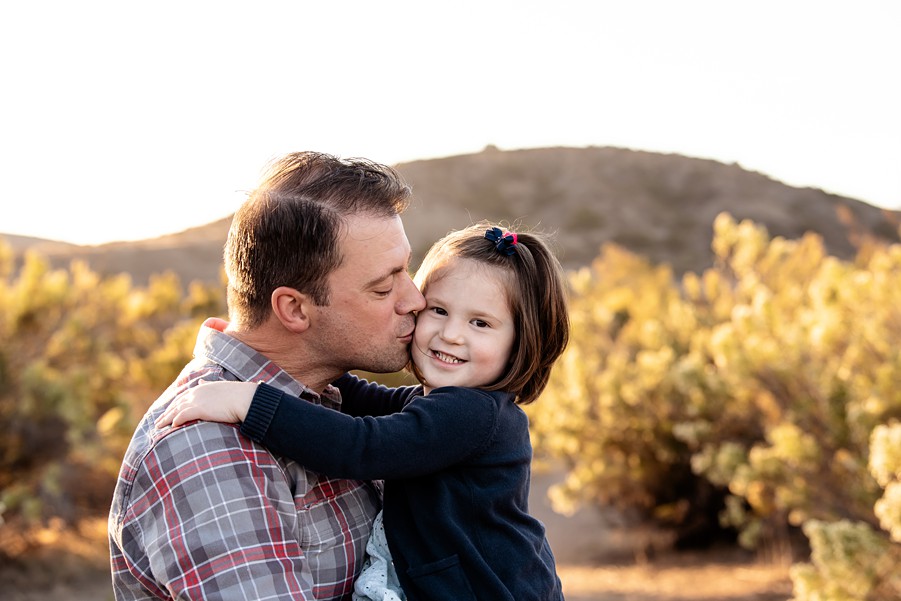 Photographing the kids with Dad is just as important (even if I am a bit biased towards Mom 😉 ). Depending on the age of the kids, Dad can be flying them like an airplane, leaning on one another telling a joke, or down at their level giving a hug. So many variations, it all just depends on the family you are photographing.
12. The Parents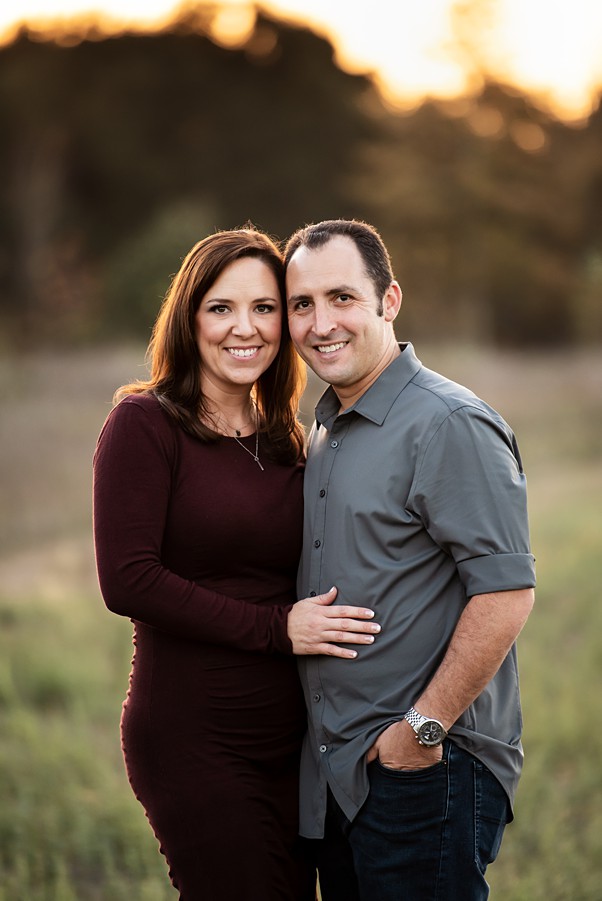 If you have two parents, make sure you get one of just the two of them together sharing a moment. HUGE disclaimer here: I always ask before a session if they are comfortable with showing affection, and what is ok and not ok with them. Please do not make anyone feel uncomfortable just because you want to get a specific image. Some couples are comfortable with showing affection in public and some are not – it is not our place to judge what they should be comfortable with.
13. Kids on Dad's Shoulders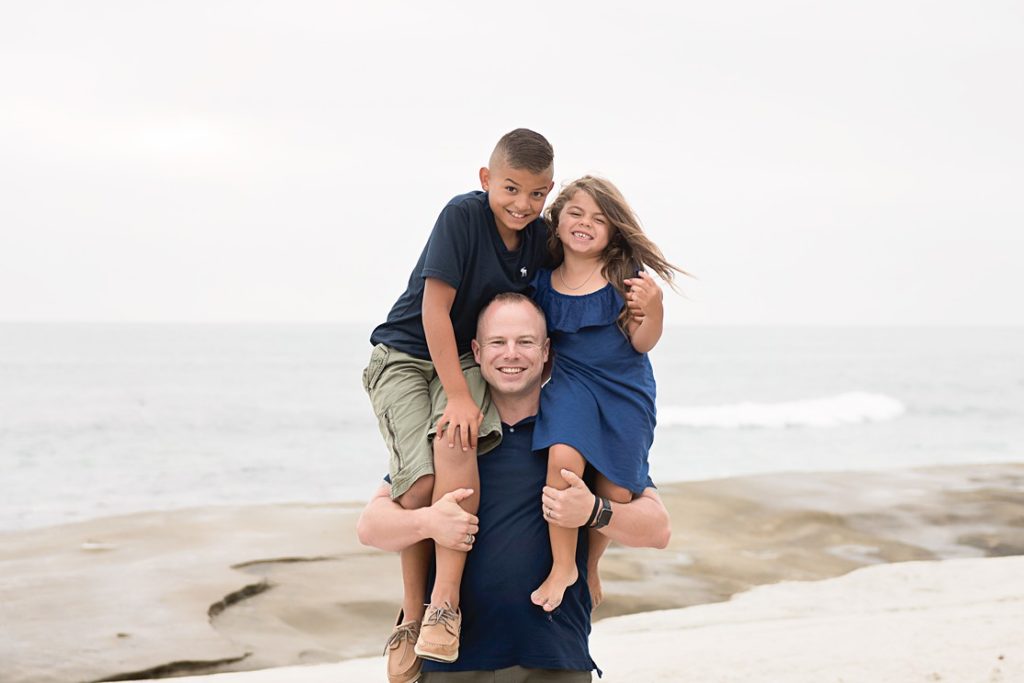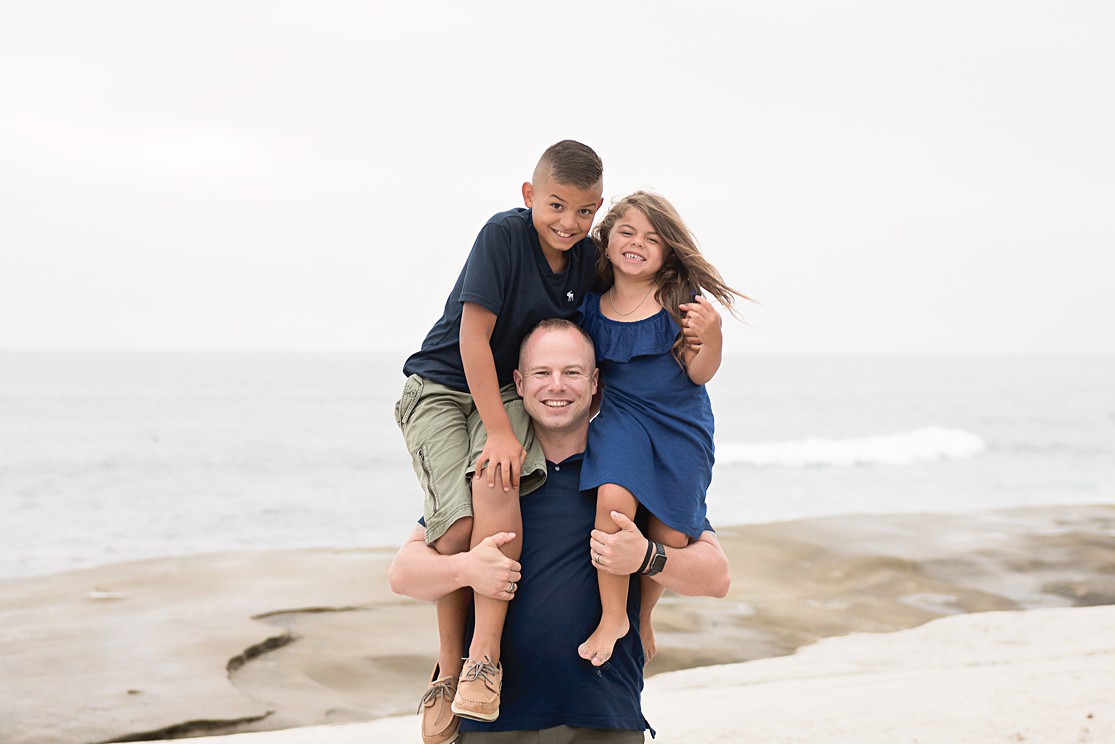 Throwing a young kid up on Dad's shoulders for a standing pose always adds a variation and playfulness to the photos. I will say, though, this is pretty hit and miss depending on the family (and outfits). Another great way to add variety for posing ideas for families, is a piggyback instead of on the shoulders, too.
14. Playing Games
Ring around the rosy, tag around the parents – all good games to play as a family that will capture those genuine smiles. And you don't just have to keep it to running around games! Some of my favorite posing ideas for families come at the spur of the moment with this one. Blowing bubbles and seeing if they can pop them with their nose instead of fingers. Red light green light if they love running. The options are endless!
15. Looking Away/into the sunset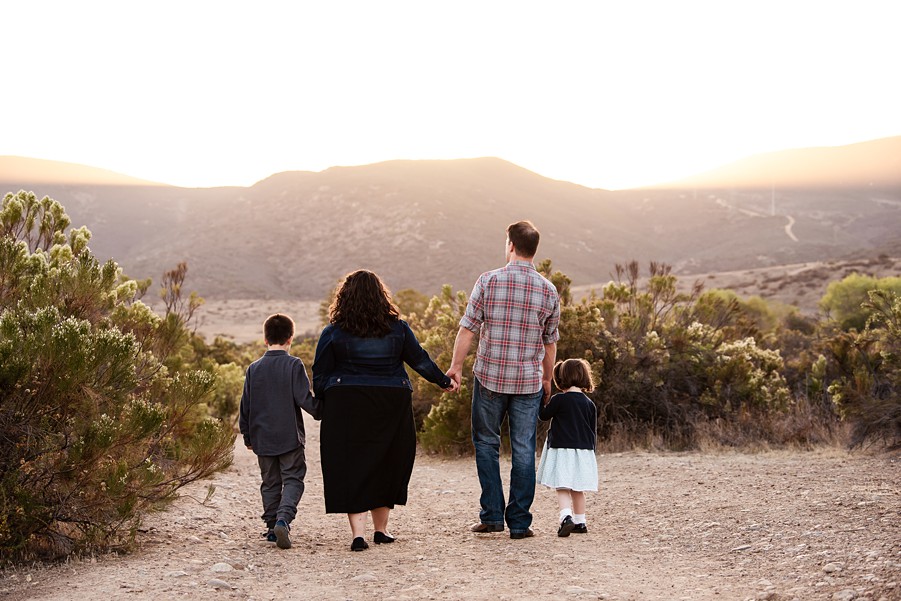 As one of my very last photos I take, especially since most family photoshoots are done around sunset, is the typical "look at the sunset" shot. I don't know why, but getting my families to just relax and enjoy the sunset, no stress on smiling or posing perfectly, leads to some great snuggles and a moment to remember.
There you have it – my top 15 favorite posing ideas for families! Do you have a favorite posing idea that is not on my list? I would love to hear it in the comments below <3
Are you looking for a San Diego family photographer to help you update your family photos this year? I would love for you to reach out and contact me so we can get you scheduled <3 If you are just here to see what's going on, head on over to Instagram to see what I'm currently up to. I'd love for you to follow along so we can get to know each other. Can't wait to hear from you soon!