San Diego Baby Photoshoot | Lauren V Photography
I can't wait to show you this amazing San Diego baby photoshoot!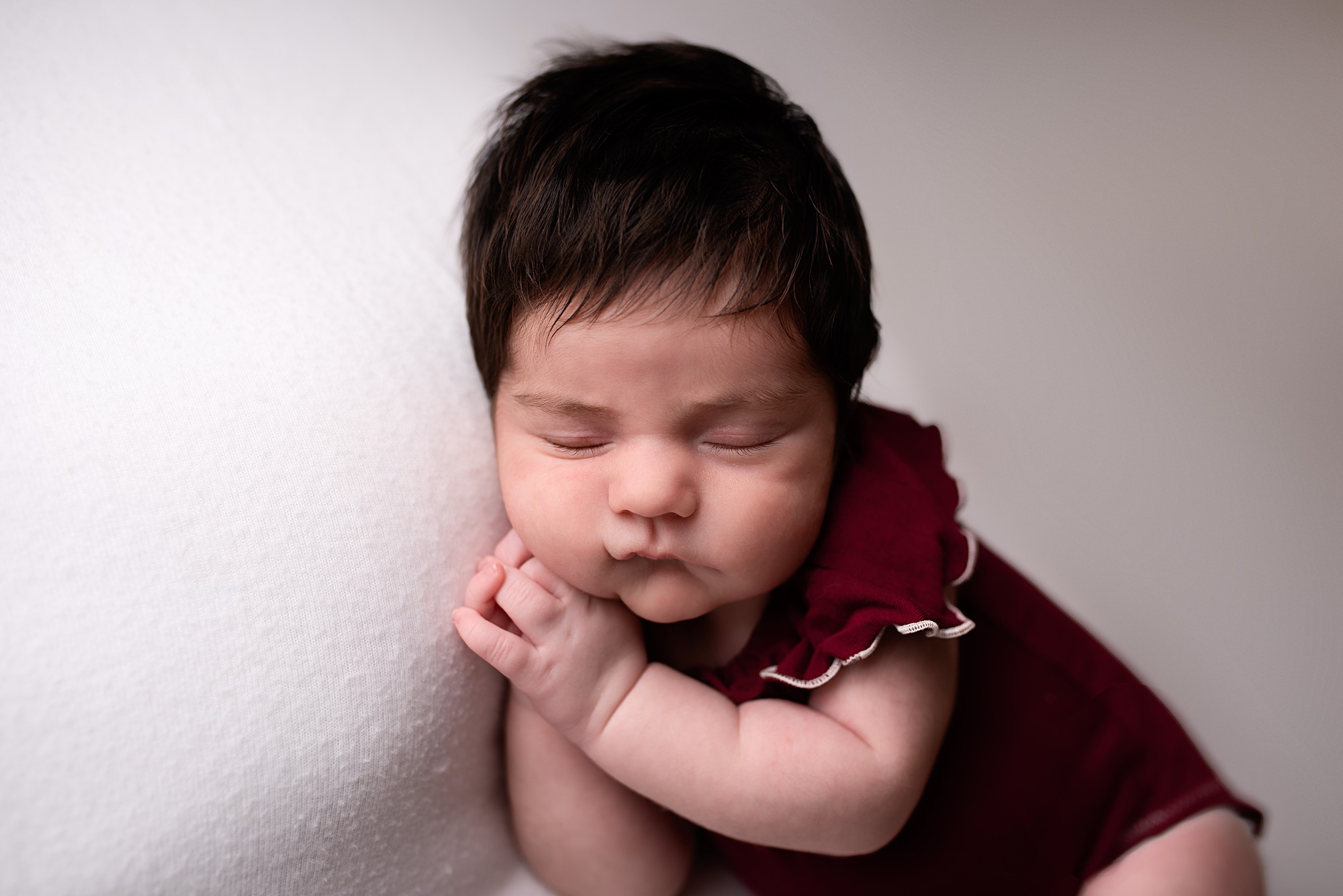 This sweet little one was not a huge fan of sleeping, so it did take a bit longer than most newborn sessions take. If you didn't know, most newborn sessions take around 2-4 hours, but typically on the lower end of that time. While we did end the session at just around 4 hours, most of the session was spent rocking and feeding her. I'm not complaining at all, I got some serious baby snuggles in during her newborn photoshoot!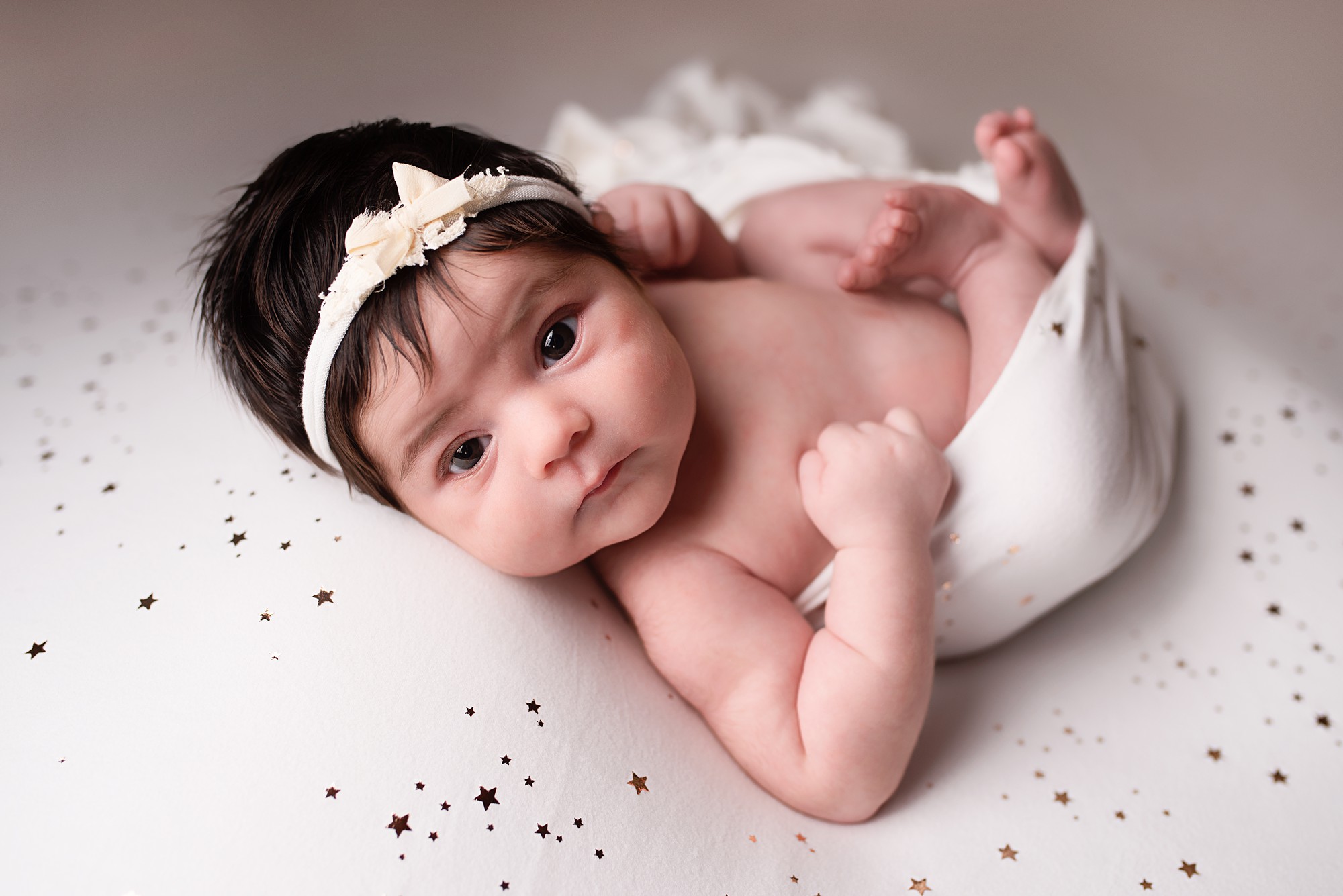 I know this is a big concern in a lot of San Diego baby photoshoots, but you don't need to worry! Even if it does take quite a while, we go at the pace of your baby and it is never a problem. The last thing any newborn photographer should do is rush a newborn into poses that they clearly are not comfortable doing at the time (whether it's because they are hungry, cold or too warm, having belly pains, or just over tired).
Once I wrapped her, the fun part of the San Diego baby photoshoot was able to start! Using props is key when the little ones are not settling easy. You can get a lot of variety for the parents while wrapped up nice and snug.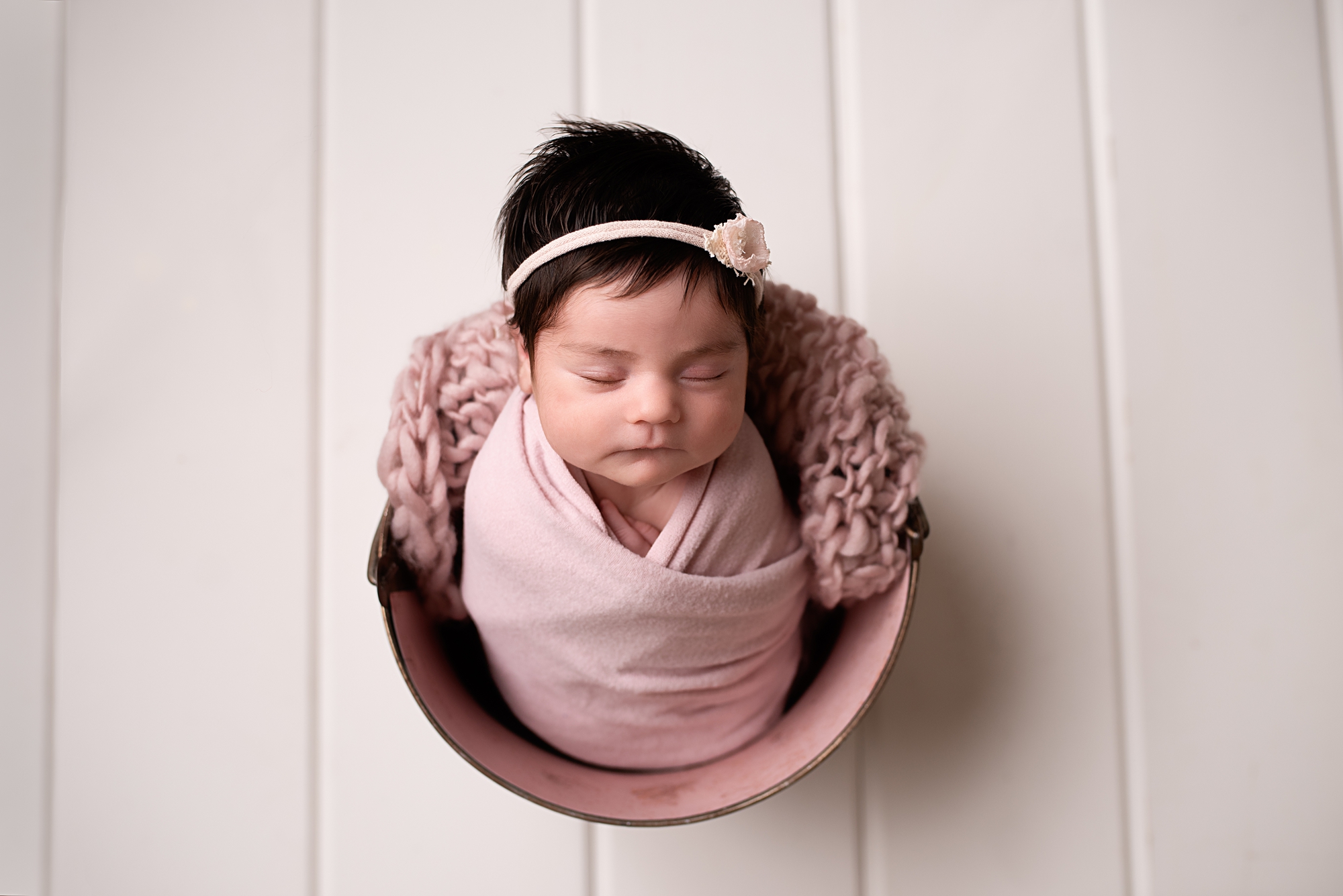 I am absolutely in love with this little girl's hair. Just look at that, who wouldn't be in love with those locks!!
Once she started waking up again and wasn't able to settle easily again, I decided it was perfect time to get the parent images of the San Diego baby photoshoot. She did so great while cradled in her mom's arms. I just love being able to provide parent images – you don't realize how quickly your newborn grows until you look back at those newborn images.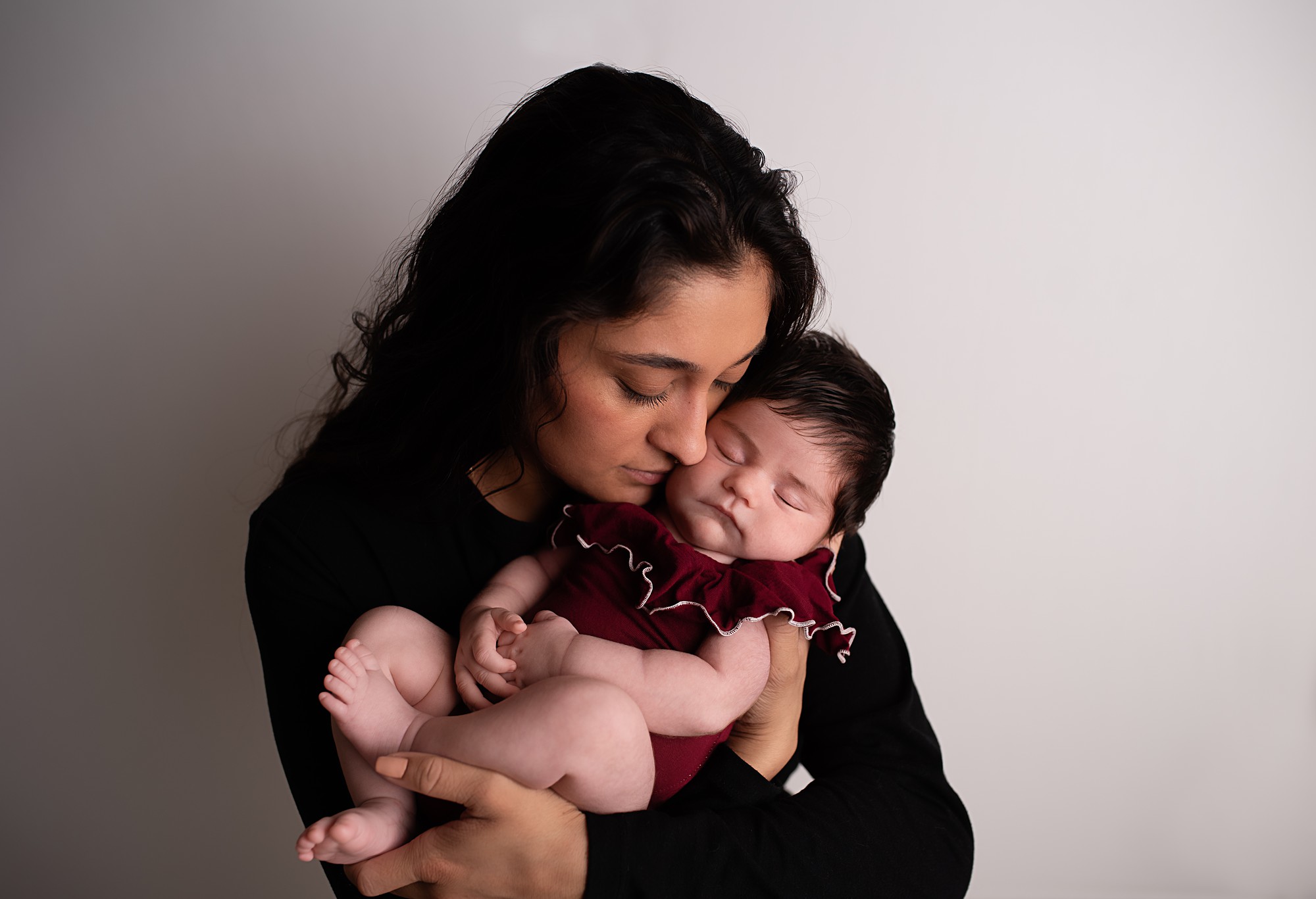 I just loved that this sweet mom and her newborn baby girl made their way to me for their San Diego baby photoshoot, and they have some gorgeous images to remember this precious (but very fleeting) moment in their lives together.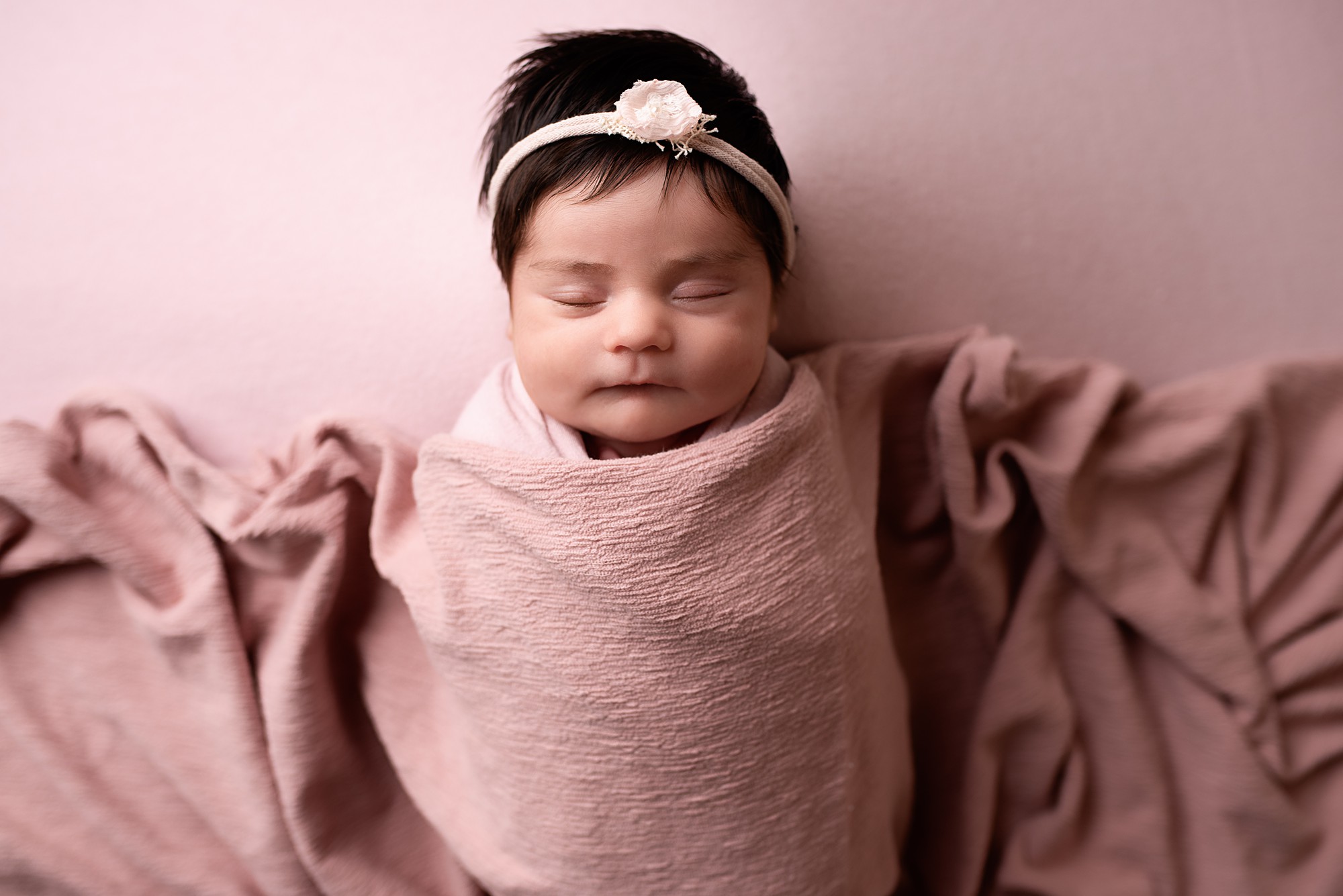 If you are looking for a San Diego baby photoshoot, I would love to chat with you and schedule your upcoming session! Not sure just yet? Feel free to go give me a follow on Instagram to check out my work and what I'm up to daily. I'd love to have you over there <3