Windansea Beach Maternity Session | San Diego, CA
I am so excited to share this beautiful Windansea beach maternity session with you all today! When my client asked about a beach maternity session in San Diego, I jumped at the opportunity to photograph at Windansea beach again. It is always the perfect spot for San Diego photos, if you don't mind a bit of crowd.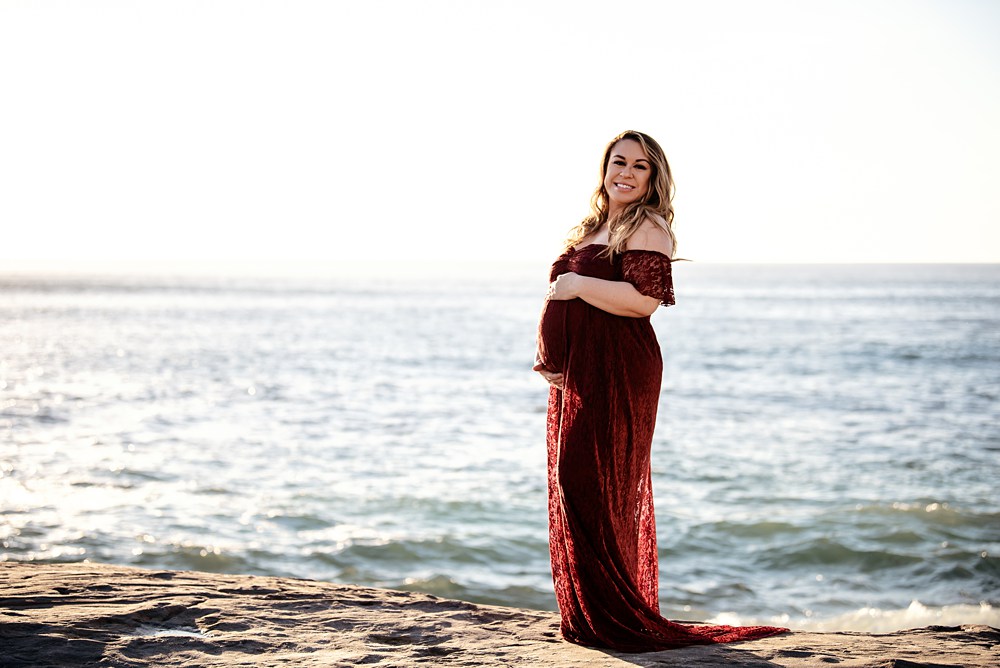 My client brought her older daughter with her, which is always wonderful to involve older siblings in your Windansea beach maternity session. I absolutely loved getting to hang out with her sweet daughter! Hearing all about her baby brother that would be born soon and how excited she was to hold him was so special.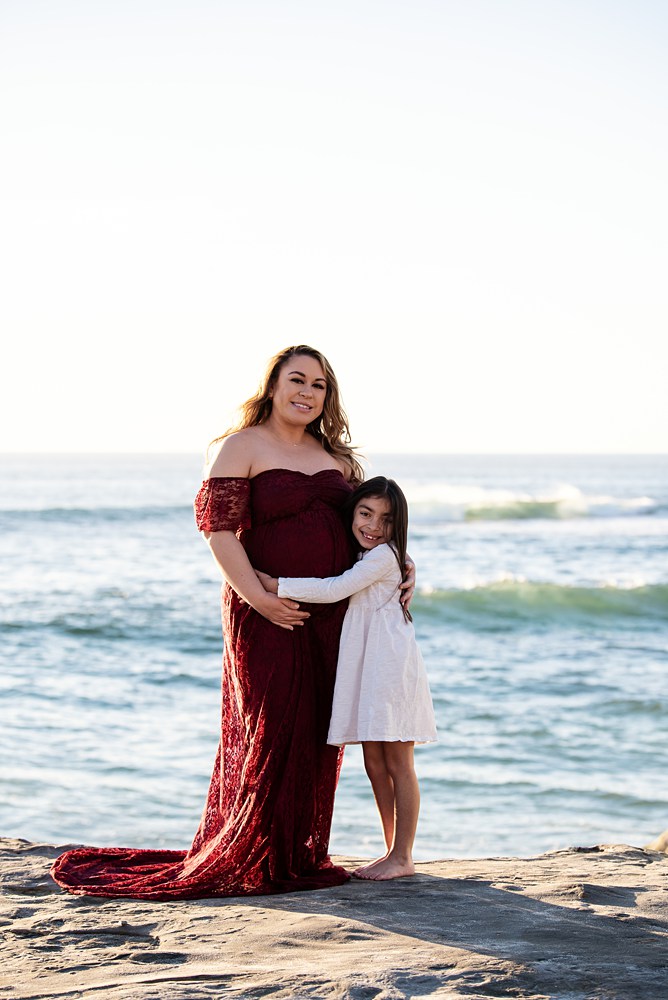 Windansea beach maternity sessions really have so much variety to offer my clients. We (carefully) made our way down to the rocks for some images with them. You do have to be careful, since the sand on the rocks can make it very slippery while walking down there. There are also plenty of spots that you can choose from, just be careful of how you can safely get on and off the rocks.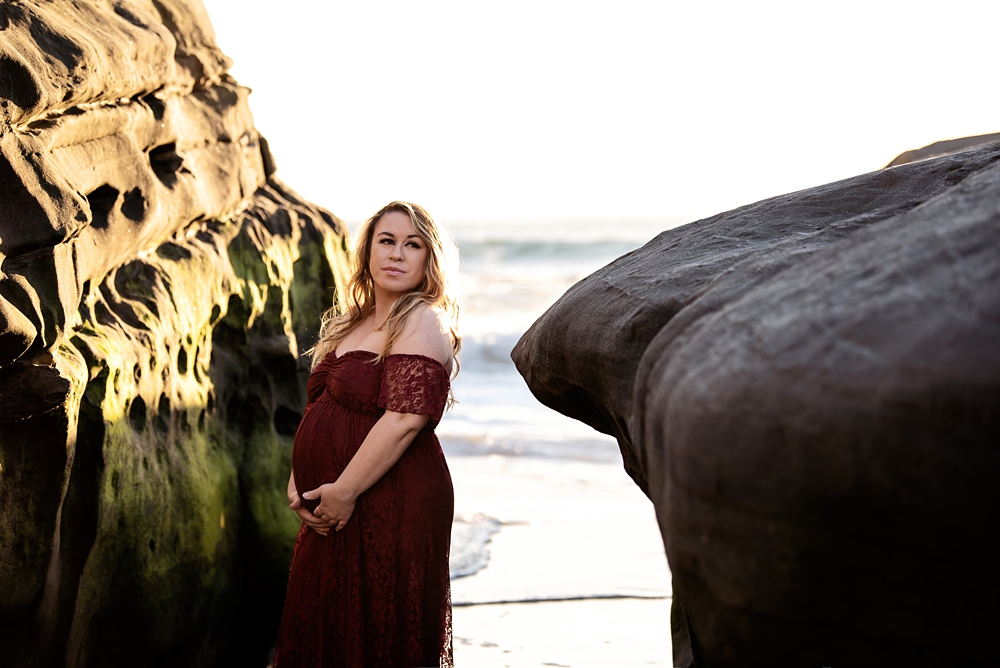 There are some great spots in between the rocks on the sand that are absolutely amazing for the perfect Windansea beach maternity photos! Just look at this momma glowing. With the water right behind her, the rocks gave the perfect amount of shade.
Once we had fun chasing some waves with the water rising in the little bit of sane between the rocks, we made our way back up to the top of the beach. There we were able to find a little spot where my client could stand while looking out over the vast Pacific ocean. Sunset at the beach this evening was beautiful, with no marine layer in sight. It was the perfect way to end a fun Windansea beach maternity session with this gorgeous momma!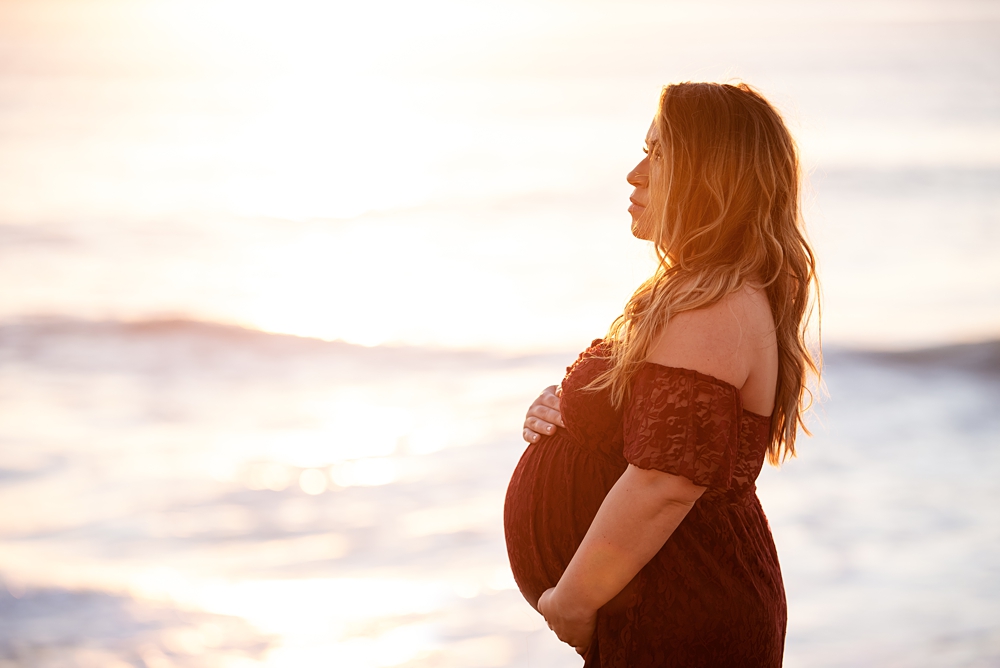 Are you expecting soon and looking for your San Diego maternity photographer? Reach out – I'd love to chat with you and plan your stunning session! The sooner you reach out in your pregnancy, the better chance of availability for your session. I can't wait to chat soon! <3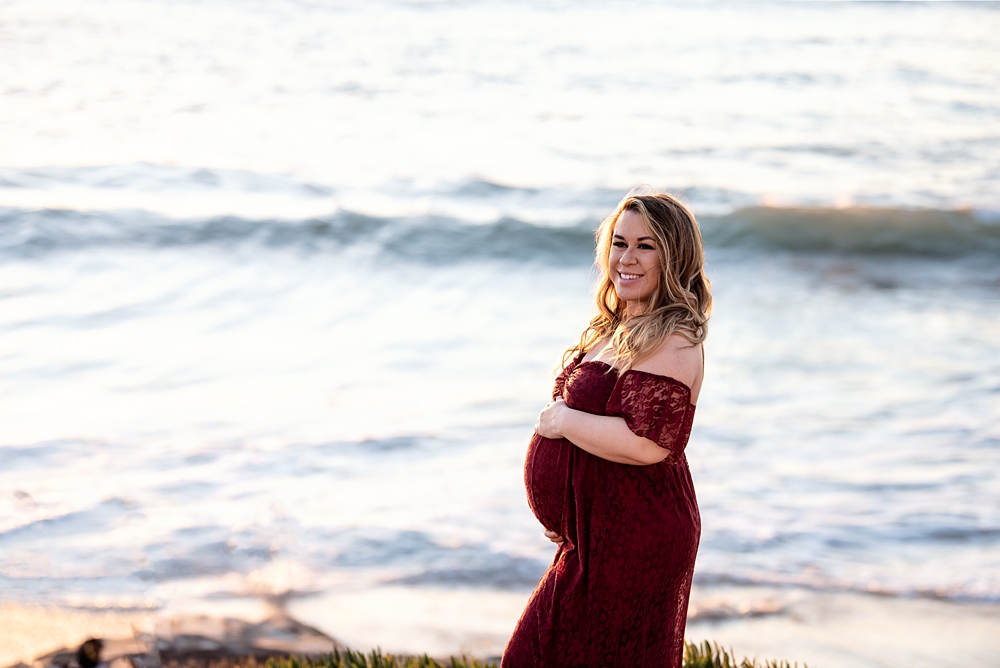 Lauren V Photography is a San Diego maternity photographer, specializing in capturing your biggest moments in motherhood for you to be able to look back on them for years to come. Come follow along on Instagram to see what I'm up to daily <3