Infant Photography in San Diego, CA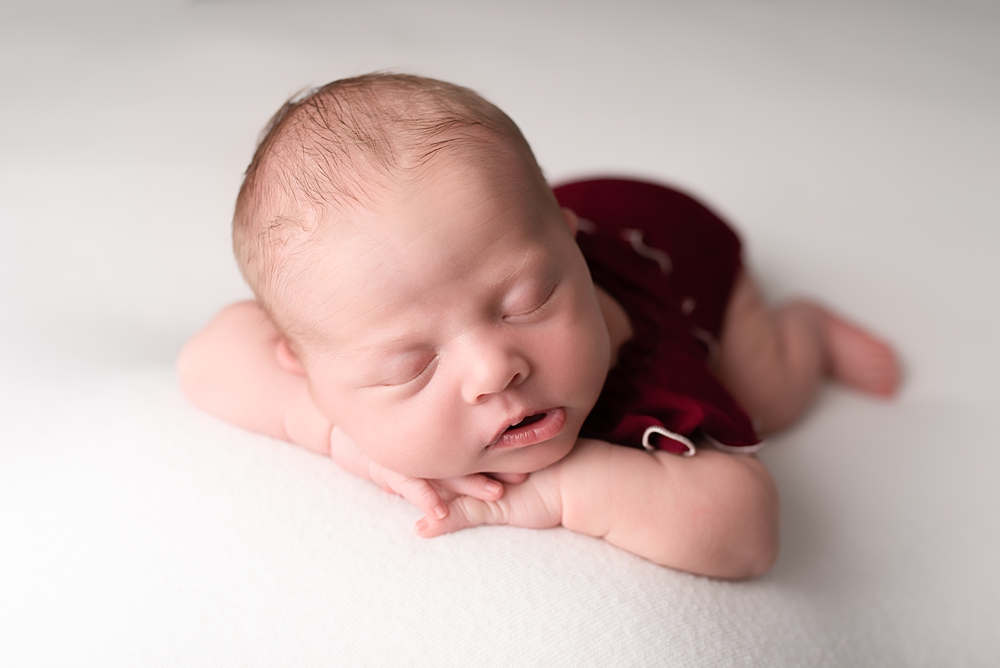 Meet sweet baby K, a San Diego infant photography client. Baby K was only two weeks old, which is the perfect age for newborn photography. Some San Diego newborn photographers prefer newborns to be within a specific age range, but I have photographed newborns as new as a few days old, all the way through a few months old perfectly fine! Don't let the age of your newborn hold you back from your San Diego infant photography session.
This sweet girl's dad is in the military, so we made sure to honor that in a photo by using his cover. She was so perfect just laying there on her dad's cover. This photo will be cherished by Baby K's family for years to come! I mean, just how adorable is this image?!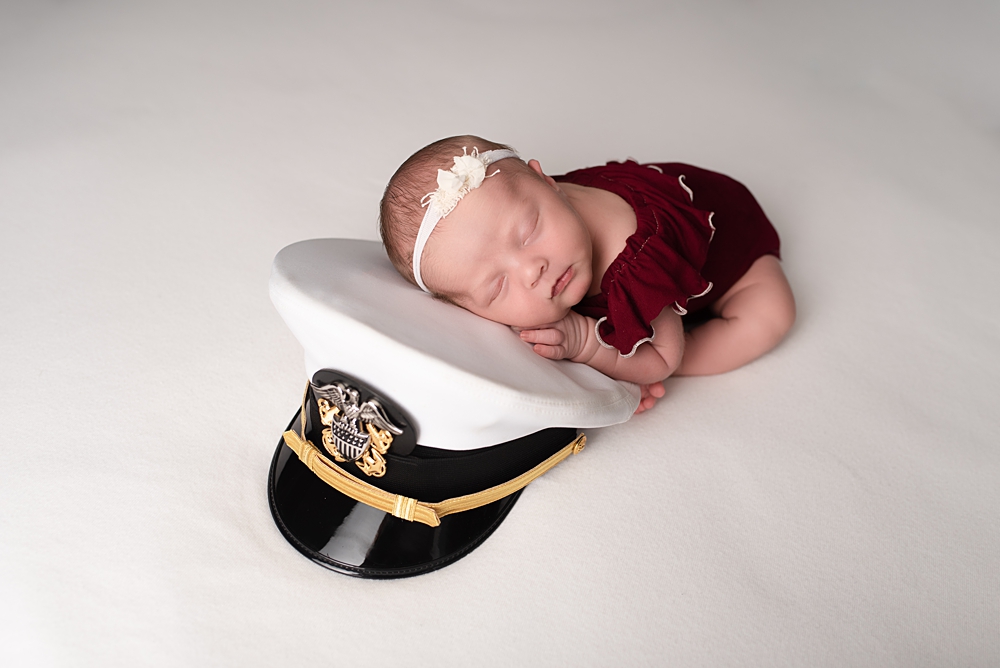 Baby K's mom and dad went to the same college, Texas A&M, and have gorgeous class rings that are their pride and joy. It only made sense to photograph their little one with their class rings. I absolutely love when my clients bring in heirlooms to be included in their portraits!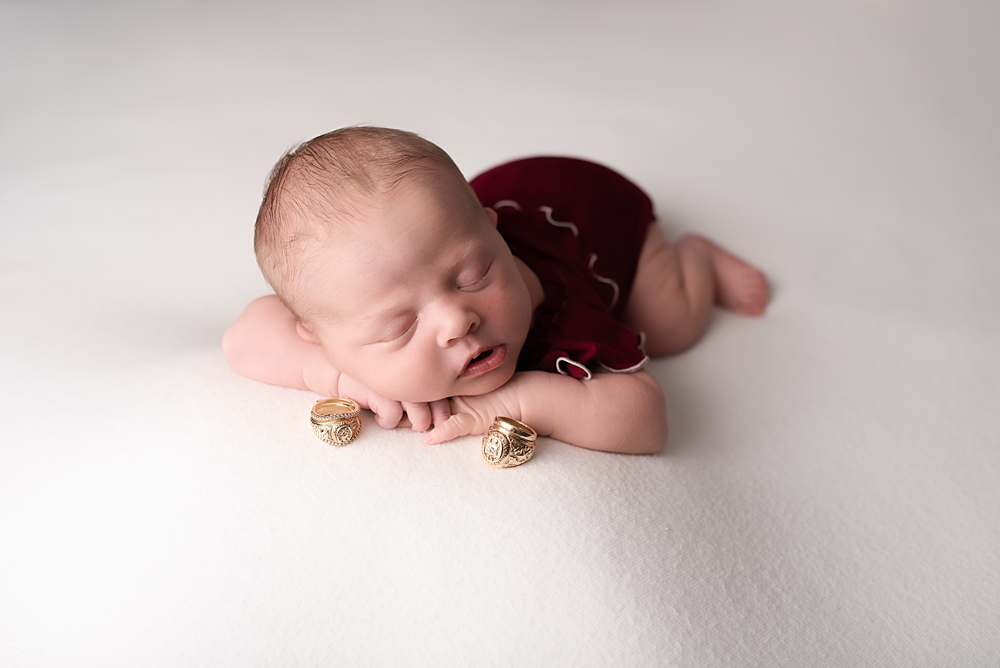 Capturing a newborn baby with their parents is so special, for everyone! Not only is your brand new baby never going to be this small again, but being able to beautifully capture that for you and your little one to see when they are all grown up is priceless.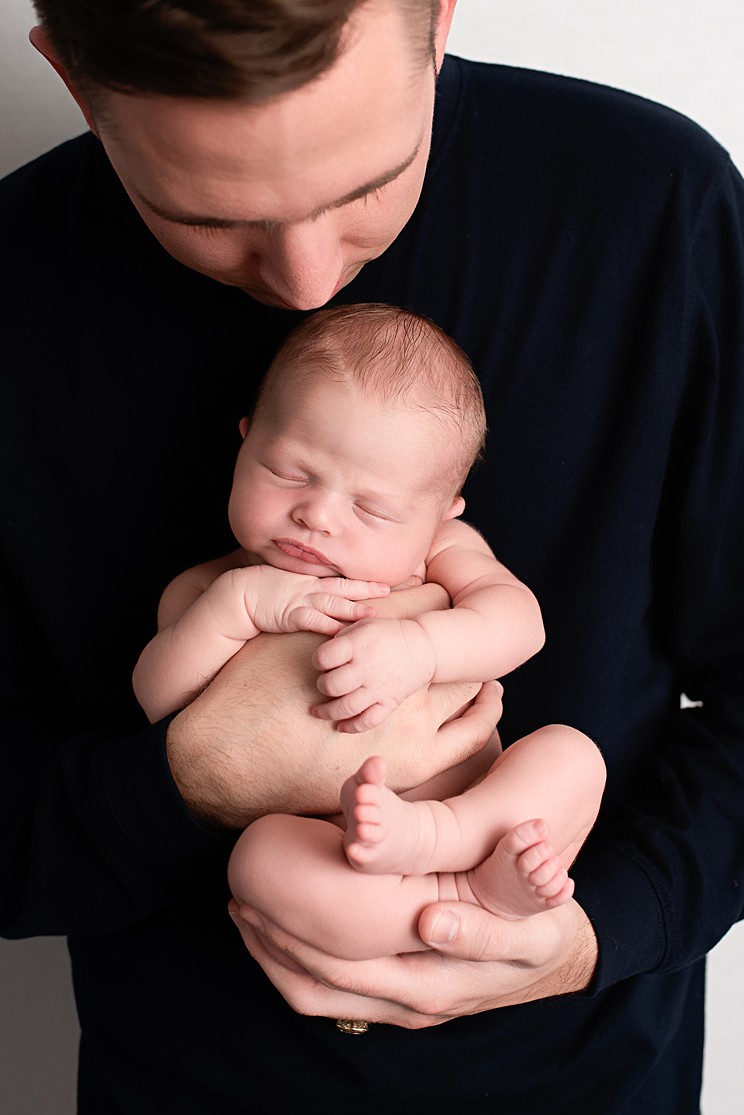 Dads cradling their little ones, showing just how gentle and caring they are. Pure love radiates from Dads when they are photographed holding their newborn. Not many jobs are better than mine in this exact moment of the San Diego infant photography session!
San Diego Infant Photography: Ready to book your consultation?
Lauren V Photography is a San Diego infant photography professional, helping you capture all of your precious moments with your brand new baby. Schedule a consultation today to see if we are a good fit for one another. Still looking around? I get it! Follow me on Instagram to keep up with the latest. <3
Want to know more? Head over to my San Diego photographer page to learn even more about what I can offer you.