Twin Baby Girls | San Diego Newborn Photographer
My absolute favorite sessions are my San Diego twin newborn photography sessions. I'm taking it back to a few years ago to some of my favorite little humans ever. These sweet girls are near and dear to my heart, and I was so grateful that their Mom and Dad chose me to capture these memories for them.
San Diego twin newborn photography sessions are different that a typical newborn session for one main reason – two babies! Having a spotter or assistant during your twin newborn sessions helps tremendously. Luckily, Mom and Dad were happy to be my assistants for these sweet girls' session.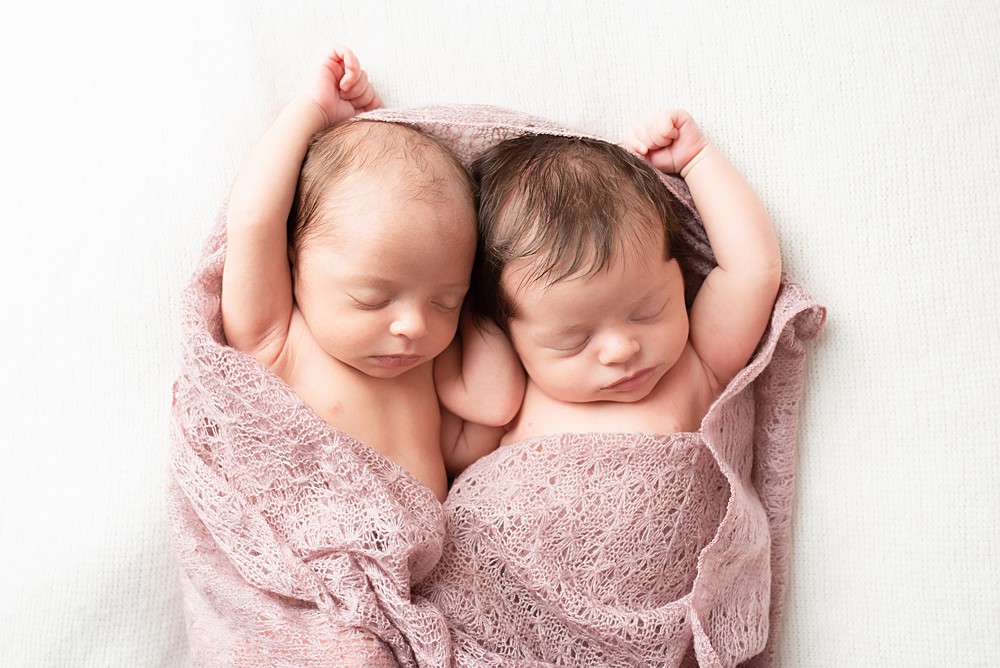 These two girls were so sweet and loved to snuggle near one another during their San Diego newborn photography session. I was able to dress each of them in my floral newborn outfits that have been designed specifically for newborn photography. These outfits are fitted and stretchy, perfect for your portraits! Most newborn outfits in the store are not designed for professional photography as they are typically baggy on newborns.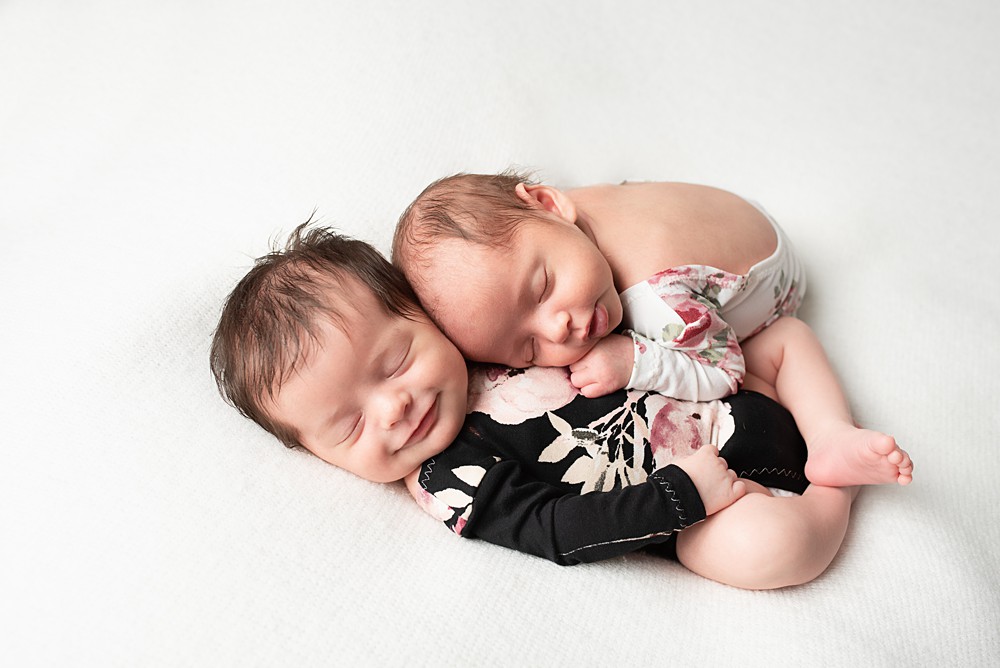 San Diego twin newborn photography sessions are difficult but so rewarding. Seeing those two close together as they were in the womb, and just how comfortab they felt being near one another is truly magical. Having an assistant in these cases can help ensure that your focus is solely on the safety of one baby, and your assistant's focus is solely on the other baby. Safety can be tricky with two as they can flail their arms and hit the other baby, or can roll into the other one which can startle and wake the babies. Making sure they are safe and comfortable is always my top priority.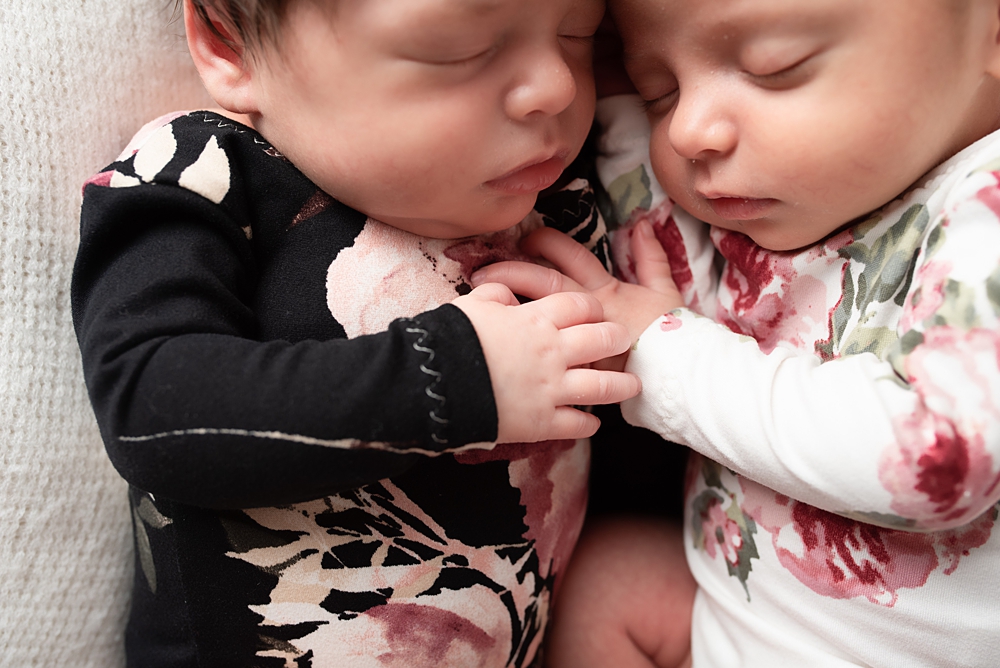 These sweet girls were photographed with their older brother's blue M&M plush toy. He left this earth far too soon, so being able to capture his favorite stuffed toy with these girls was so sweet. These images will be loved by their parents (and these girls) for years to come.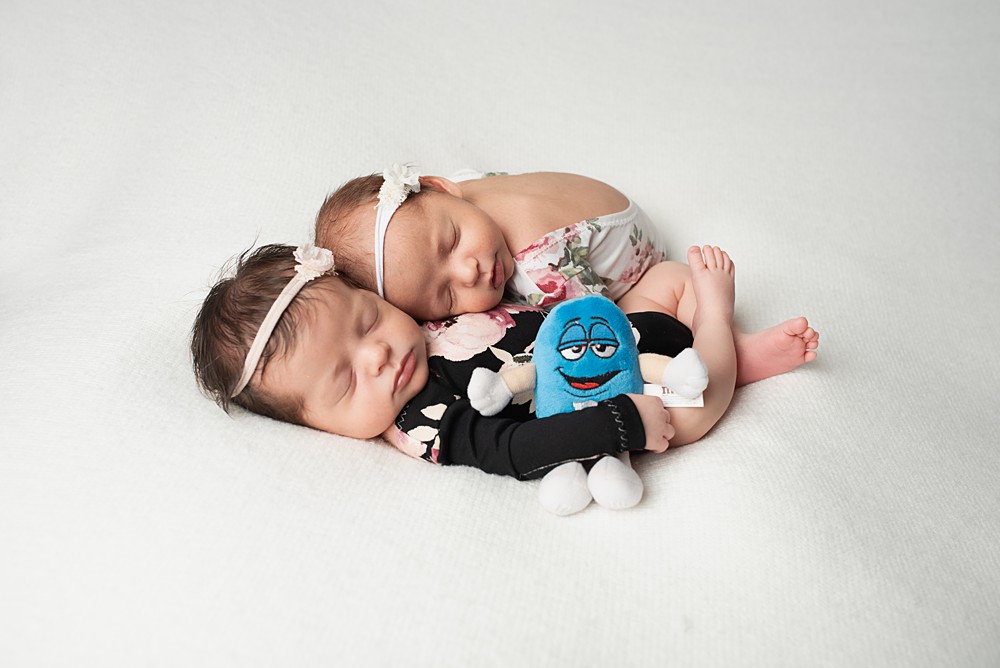 As much as I love all of the images with the girls together, you always have to get a few of them separate. Their personalities really shine through when you done single images of them, and I'm here for it!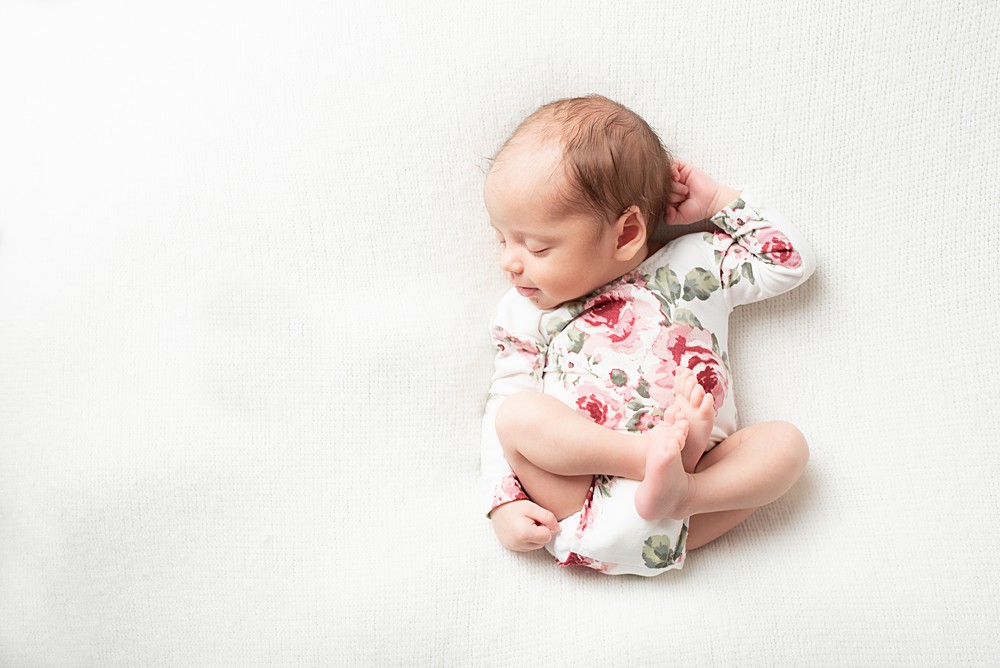 Looking for a San Diego twin newborn photography session for your twins?
Contact me to set up a consultation today! I look forward to chatting with you soon.
If you're still looking around, come on over to Instagram and give me a follow <3
Lauren V Photography is a photographer specializing in San Diego twin newborn photography, as well as maternity, newborn and family portraits.