Poway Maternity Photographer | Miss C
Being a Poway maternity photographer, I am able to document from when you are ready to reveal you are expecting all the way through your yearly family photos that show just how much your family has grown over the years. By far, the best part about watching you grow into a fabulous parent, is seeing just how excited you are before the baby comes. As a mom of two myself, I understand how uncomfortable those last few months can be. But looking back on beautiful photos of yourself while expecting your little one is so special. You see the beauty in pregnancy and how glowing you were, and the discomfort kind of washes away.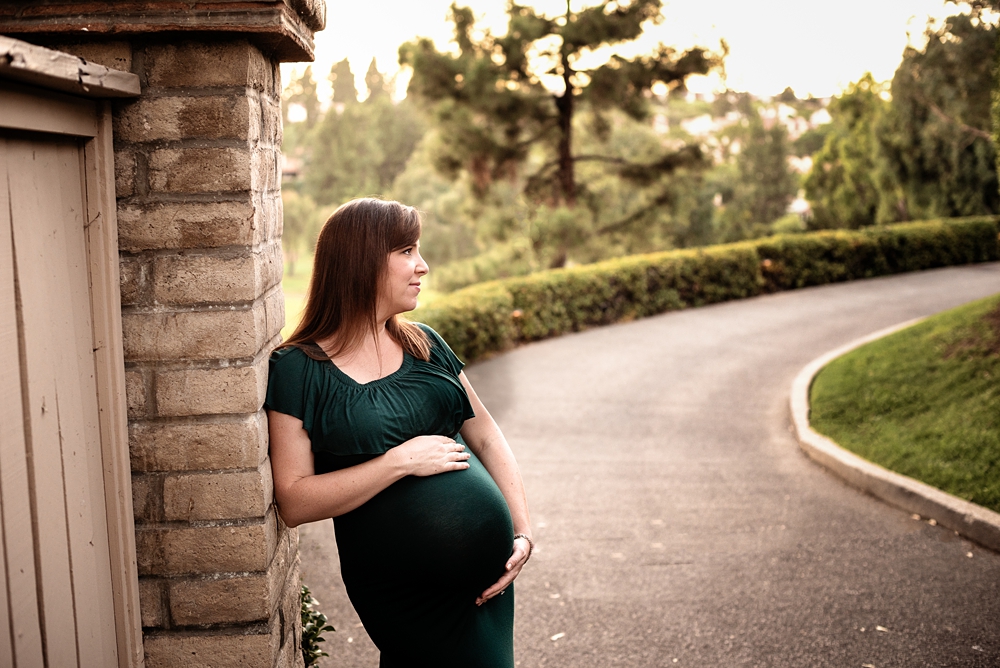 We took Miss C's Poway maternity photos at a clubhouse that her and her family lived near, and the lighting was just perfect! She is so stunning, and just glowed during her session.
Poway Maternity Photographer | Gowns
I love that I am able to provide you a choice of gowns as your Poway maternity photographer. My maternity gowns for photoshoots are only for my clients to use, and can be used for more than just maternity sessions. Miss C wore one of my favorite off the shoulder gowns in emerald green. It's gorgeous on mommas, and really fits nicely. Being able to provide this service to my clients is a wonderful addition.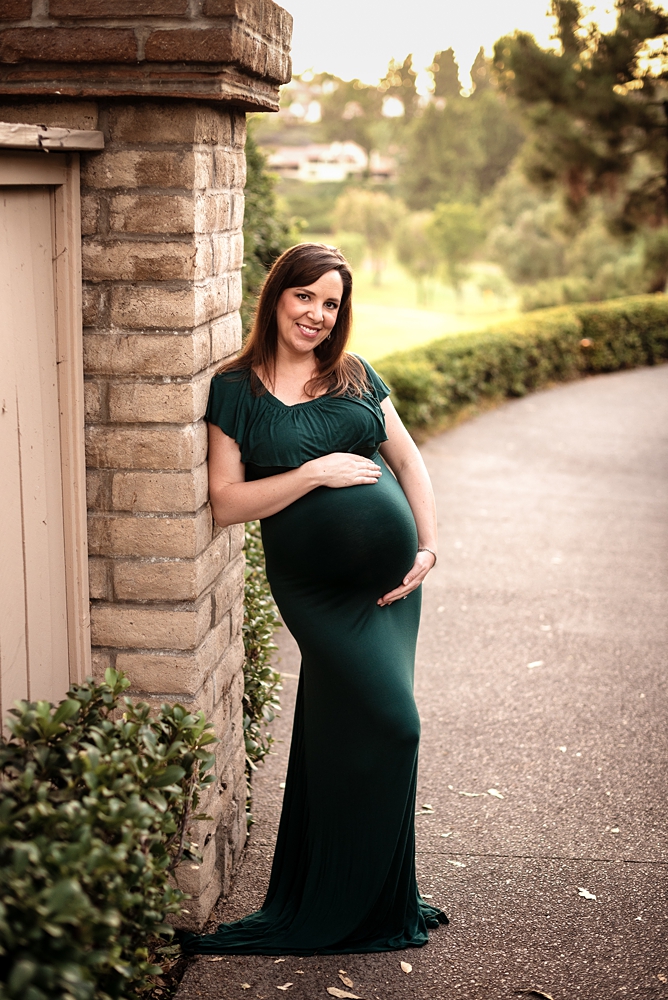 This is Miss C's third pregnancy, so I was so thrilled that she chose me to be her Poway maternity photographer. We chatted about her second boy, third baby, and how excited she was to finally complete her family. Having gone through pregnancy and childbirth before, she was just excited to finally meet her little boy.
Poway Maternity Photographer | Locations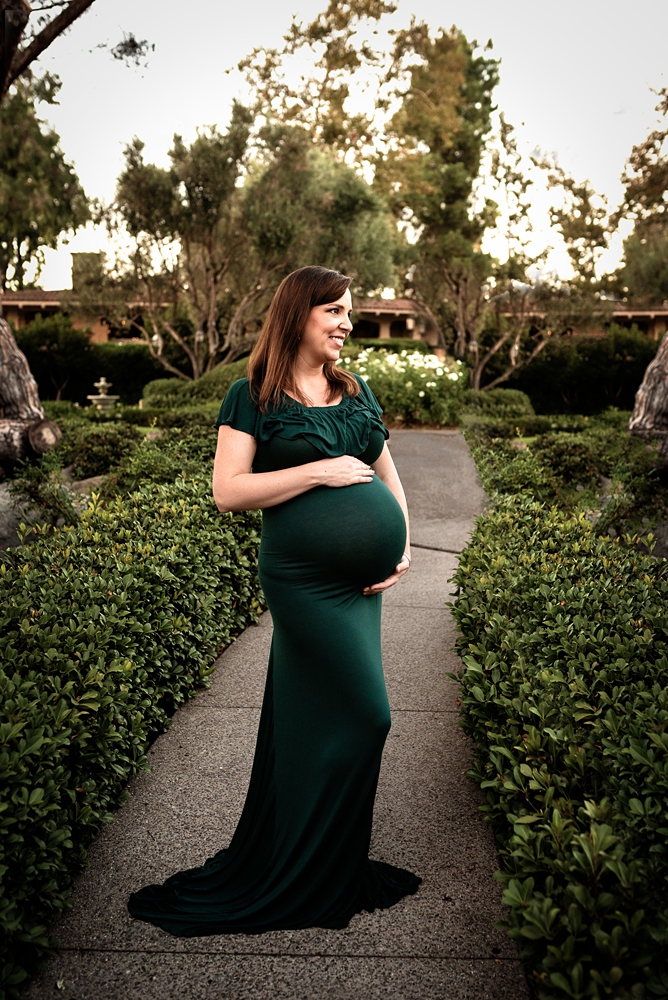 I have multiple locations that are just perfect for maternity sessions. Beach, mountains, and everything in between. Miss C was stunning against the greenery of the clubhouse golf course, perfectly paired with the emerald green gown she chose from my client closet. During the consultation, we talk about what you envision for your images, what colors are you drawn to, and any specific area that may be sentimental for you and your family. I do provide an ever-growing list of locations, and from there we find the perfect location for you.

Looking for your Poway Maternity Photographer?
I would love to hop on a call with you to plan your dream maternity session. Contact me so we can start planning right away!
Lauren V Photography is a Poway maternity photographer, also specializing in newborn and family photography. Creating lasting artwork for you to enjoy for decades to come. Follow me over on Instagram!