San Diego Newborn Photography
 | Baby Girl C
San Diego newborn photography is my absolute favorite type of session – who can say no to getting to hold a brand new baby? Those precious baby coos and yawns are beyond adorable, and I melt immediately with every yawn stretch. But c'mon, who doesn't?!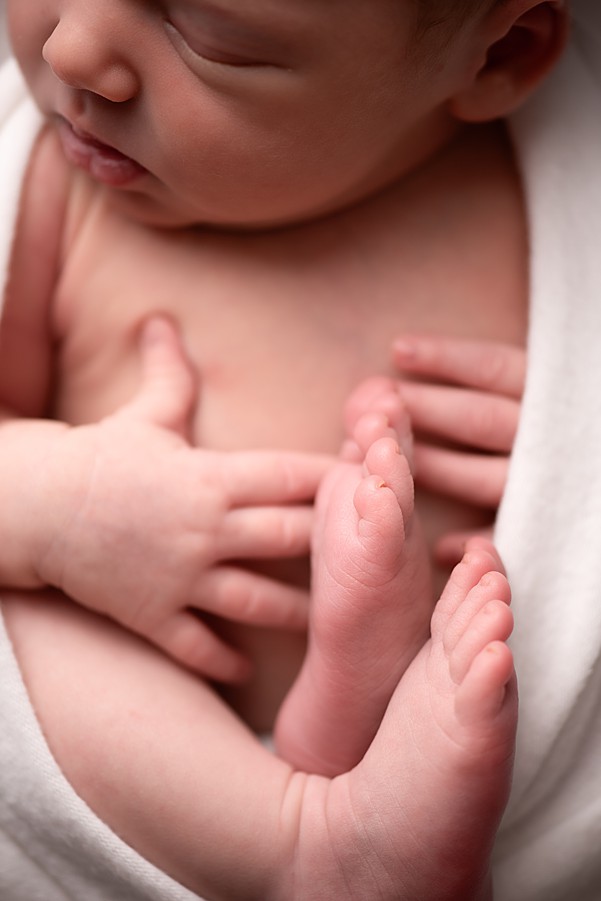 There is something about being around a brand new human that is magical. This tiny human is fragile and yet so strong at the same time. Being a San Diego newborn photography professional, my favorite time is within those first few weeks after birth where your newborn is still curled up like they were inside the womb, and so sleepy. The first few weeks is the ideal time for your San Diego newborn photography to take place if you want all of those sweet, sleepy poses. And those amazing baby rolls – my goodness!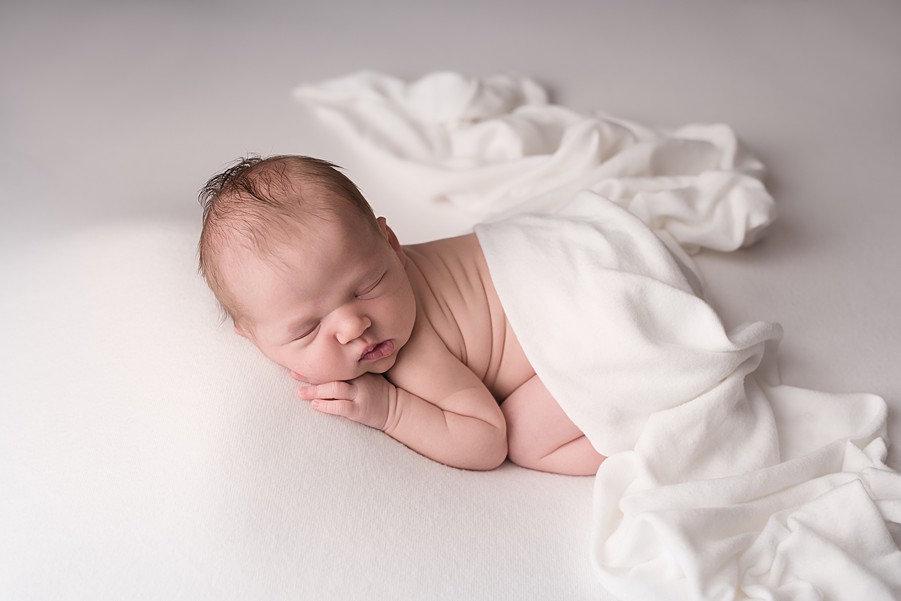 My absolute favorite images are focused directly on your new baby, on a neutral backdrop and minimal clothing so not to distract. Neutral colors, like creams, whites, or grays, work so well for newborn photography because it does not draw the eye away from your newborn. There are also some great colors that you can use, including a dusty pink like in these photos, or a muted blue.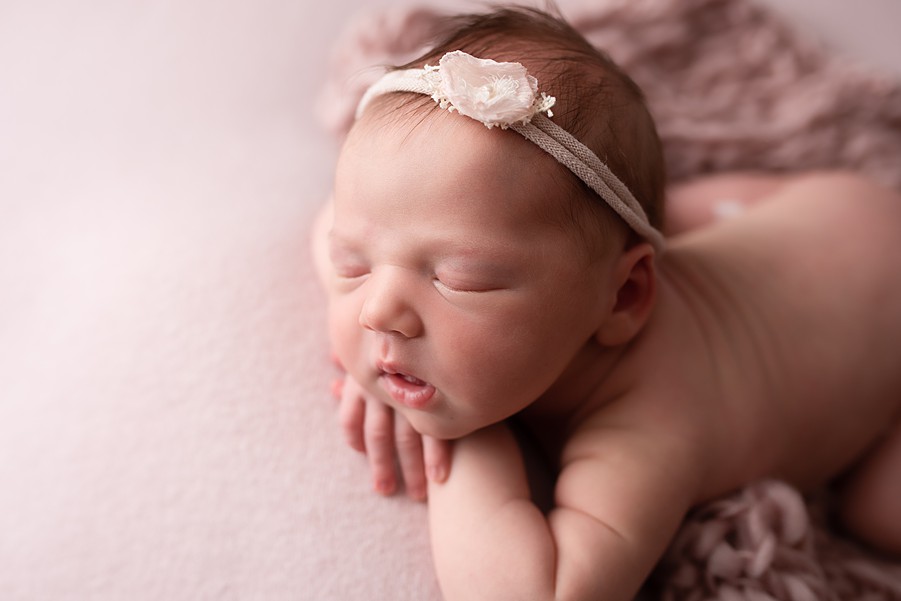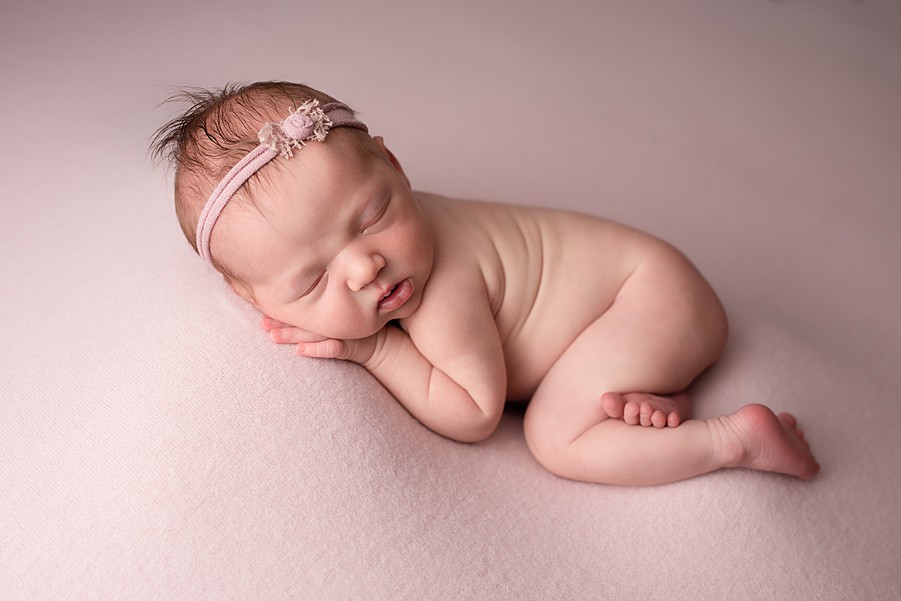 San Diego Newborn Photography : In Your Home
With your new baby coming home from the hospital around a week before your newborn photography session, why pack everything up when the newborn photography session can be brought to the comfort of your home? For my clients in San Diego, I bring everything needed to your home so you don't have to worry about getting everything ready to leave for hours with your brand new baby. Clients love the personalized service of getting to lounge on their own couch while I photograph their sweet little one in front of them.
There is no pressure to have everything and everyone ready in an unfamiliar space at a specific time. We get just as amazing images (and sometimes even better!) in your home as we would in a studio that you are not familiar with. I love providing this service to my clients, and they love the ease of the entire process in their own space!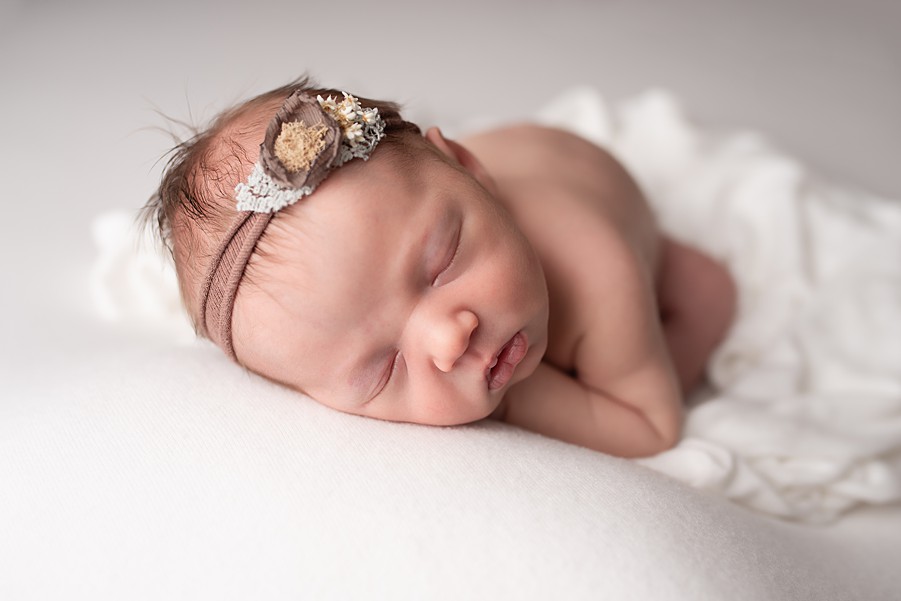 This sweet girl had her older brother give her some hugs during her newborn session, it was adorable! Most smaller toddlers aren't too keen on being photographed, and even less happy to be photographed with a new sibling. Any photo together is always treasured, even if it is not perfectly posed, perfectly dressed, and immediately "pinterest-worthy."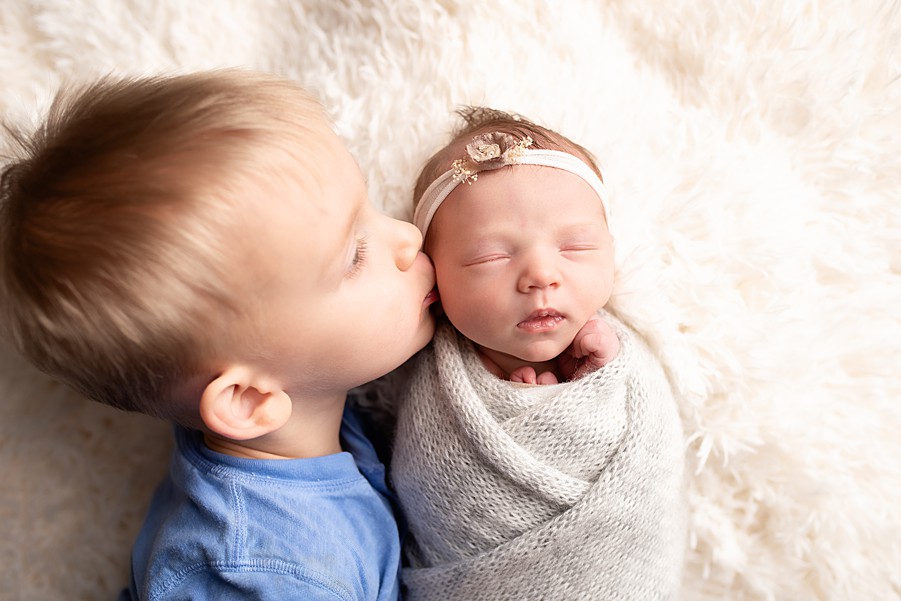 Lauren V Photography is a San Diego maternity, newborn and family photographer. I help your family preserve your most memorable times in life so that you never forget how you felt when you held your brand new baby, or how it felt bringing your entire family together for the first time in years. Let's get in contact to see if we are a perfect fit for your needs! If you're on the fence, feel free to browse my instagram posts to check my work out.