Windansea Beach
La Jolla, San Diego California
This beautiful San Diego beach that is off of the La Jolla shore is perfect for every summer activity: sunbathing, a day at the beach with your family, surfing, and even taking your family photos. Funny enough, the neighborhood right next to the sand is named after Windansea beach, which is named after the oceanfront hotel (used to be the Strand hotel in 1909). The own of the hotel had a contest to rename it in 1919, and it was selected to be renamed Windansea. Sadly, we aren't able to visit the hotel anymore as it burned down in 1943.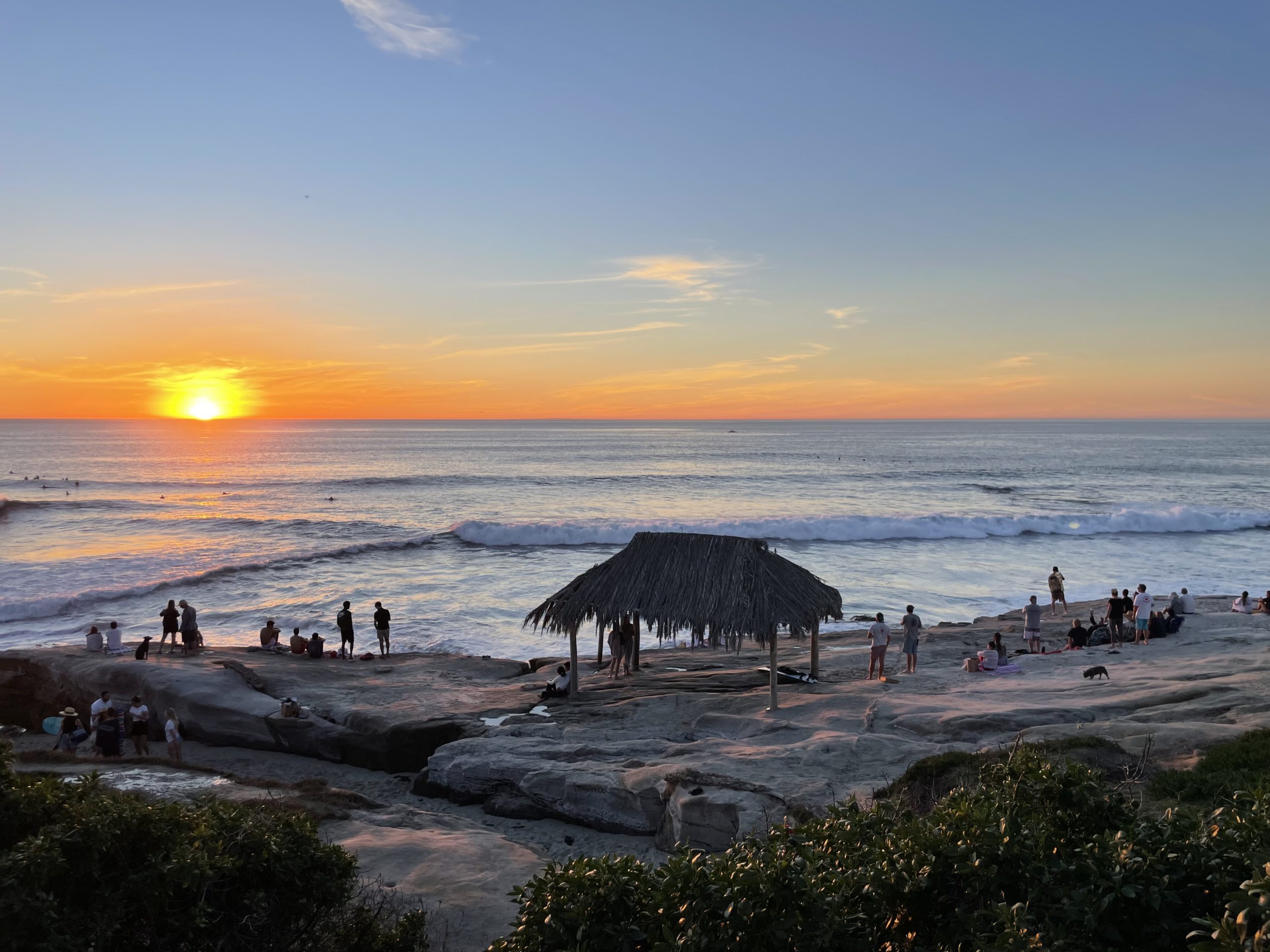 Windansea Beach Surf Shack
Beyond the beautiful landscape of sand, rocks, and water at Windansea beach, there is the surf shack! The canopy of palm leaves is on the south end of the beach, and has been a landmark of this beach since 1947. Surfers built the surf shack so they would have a shady place to have their surfboards out of the sun so the wax wouldn't melt off of their boards. It also served to be a great place for the families to sit under to escape the sun when it was too hot outside. The awesome surf shack was became an historical landmark in 1998. After being re-built a few times after storms in 2003 and 2015, a plaque was placed on the historical surf shack that says "Historical Landmark 358, The Surf Shack WindanSea Beach built by returning World War II surfers in 1947 for shade and aloha." Some of the first surfers to construct this amazing landmark were Don Okey, Woody Ekstrom, and Fred Kenyon.
Surfs Up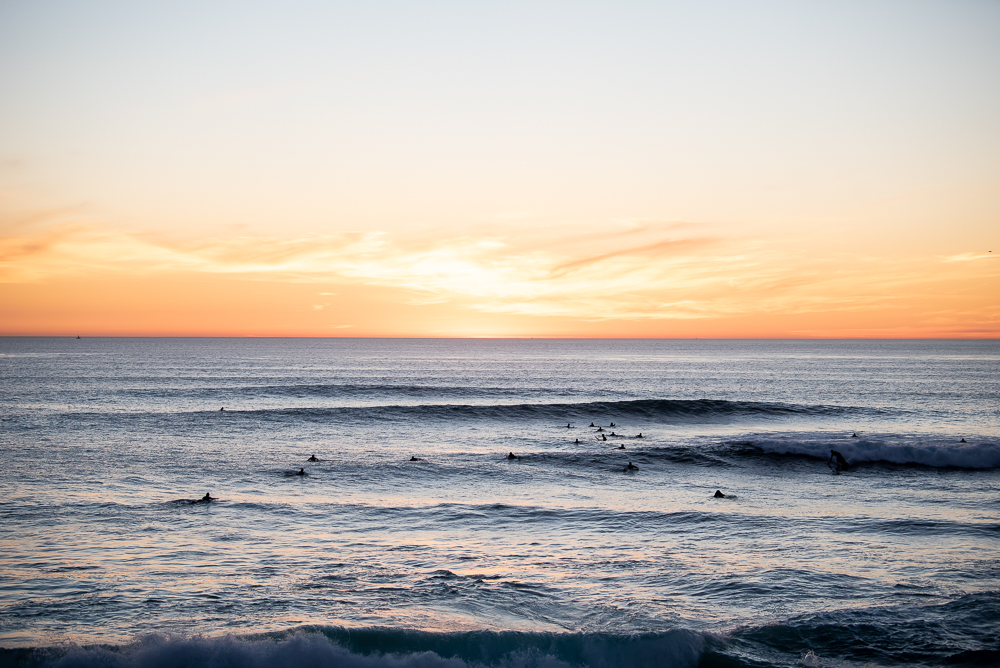 Windansea beach is known to be a surfer's beach (hello, Windansea beach surf shack!), and was even designated as one of San Diego's six surfing beaches in 1960 (although the designation of surf beaches only lasted for about a year). The flat reef rock break gives 6-8 foot surf on a good day, perfect for surfers! There is so much surfing history at Windansea beach (which you can find here )like all about the Windansea surf and ski club!
Although this beach is great for surfers, it does has a pretty harsh shore break and rip current, which can be dangerous if you are not an experienced swimmer. It is recommended that only experienced swimmers swim in the water at Windansea beach. Since this beach is a smaller beach compared to the other large beaches all over San Diego, they do not have a lifeguard on duty every day. Also, they are pretty strict about their beach with rules. There is no alcohol allowed on the beach, and unfortunately you cannot bring your dog along with you to this beach.
On low tide days, the flat reef rocks are exposed and make for a perfect background for family photos. Kiddos love exploring in between the giant rocks to see if they can find any sea life in the pools. On higher tide days, the tops of the rocks are still exposed near the higher points of the beach, and lead to beautiful sunsets while overlooking the Pacific ocean.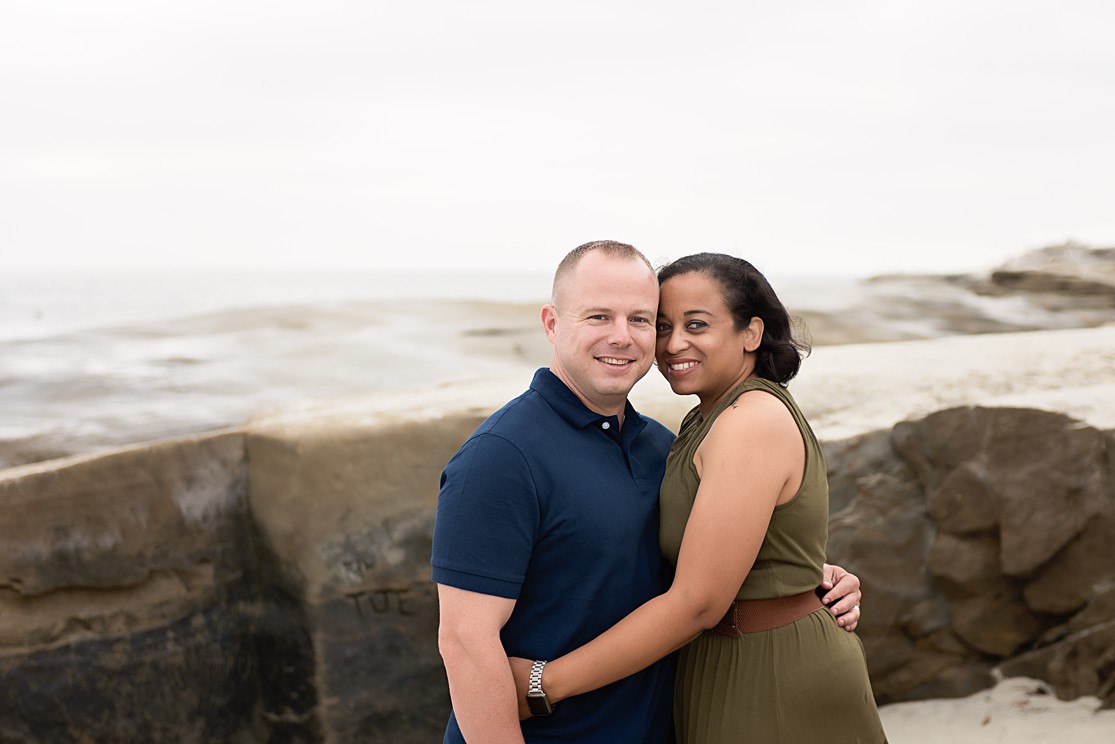 Windansea Beach: Getting There
No matter which direction you are coming from, it's a nice drive down to the beach. Off of La Jolla Blvd, Windansea beach is in between Bonair St and Westbourne St with two sets of stairs to get down to the beach. While there is a small parking lot right by the entrance, there are only 16 spaces. You have a better chance of finding street parking and walking a block or two to the beach, than scoring one of those 16 spaces right in front. Luckily there is plenty of street parking around, so you won't have a problem finding a spot if you are patient. Make sure you have on good shoes to make it down to the beach, too! The stairs can be slippery and covered with sand, so walk carefully.
Being a smaller, more local beach, there are no restrooms or public showers near or on the beach. Being prepared for visiting this gorgeous beach is a must! Luckily, there are a ton of delicious restaurants not too far from the beach to grab dinner at after spending the day at Windansea beach.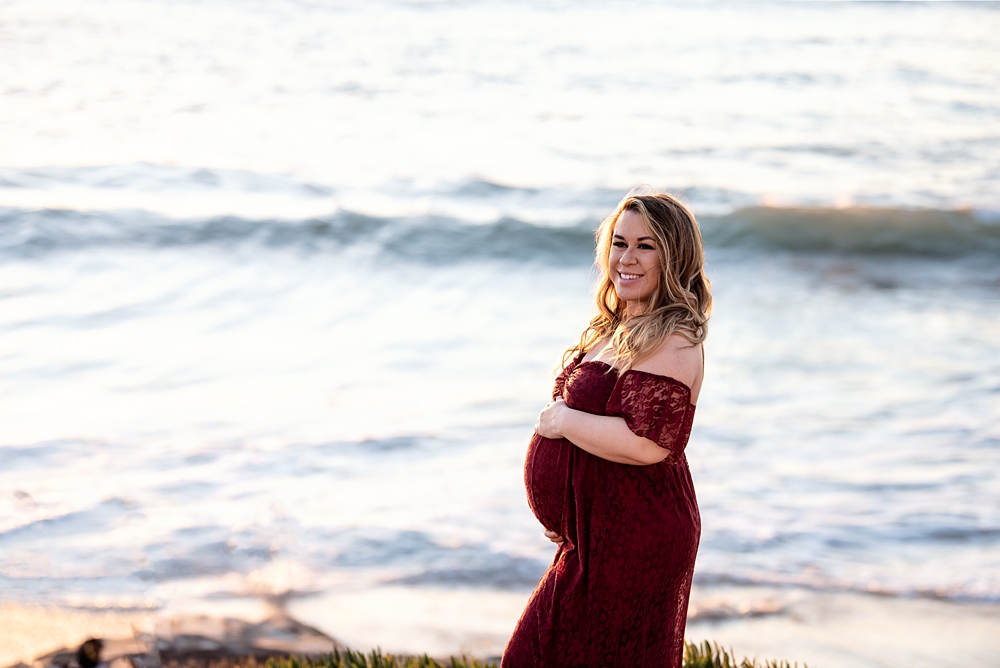 Windansea Beach: Where to Eat and Stay
After spending the day in the sun, listening to the crashing waves on the beach and rocks, who wouldn't be hungry for some amazing food?! San Diego is known for amazing cuisine, and La Jolla is no exception. The Promiscuous Fork is a great restaurant serving American food – "a fun foodie joint!" If you like to end your beach day with a tasty beer on tap, this is the restaurant for you! The Shack Bar and Grill is also a great one to try out. It is just a few blocks from the Windansea beach, and is a local favorite when it comes to delicious bar food. Their fish and chips are a hit, too! If you need a more family friendly restaurant, Duke's La Jolla is a great spot. Just near La Jolla Cove, Duke's is known for their Hawaiian flavors, seafood and ocean view.
There are so many great bars and restaurants to check out near Windansea beach, it would be impossible to list them all! Go grab a bagel from Busy Bee's Bagel Bakery on your way to enjoy your day in the sun and sand. Then end your sun-kissed day at one of the many delicious restaurants within a few miles of the beach. You can't go wrong!
Are you are not from the San Diego area and just visiting Southern California on vacation? There are more than a handful of hotels just blocks from the ocean and Windansea beach and all over La Jolla. From the Holiday Inn to Scripps Inn and Hotel La Jolla, there are so many hotel accommodations all around La Jolla and the surrounding areas. Just North of Windansea beach is the Village of La Jolla, which is the perfect spot to stay and be able to fully immerse yourself in the La Jolla charm.
If you are looking for some great waves to catch at a local surf spot, Windansea beach is the place for you. If you are looking for a gorgeous beach with more than just sand and water for your family photos in San Diego, Windansea is perfect for you, too! This beach has so much to offer San Diego, all you have to be is ready to embrace it.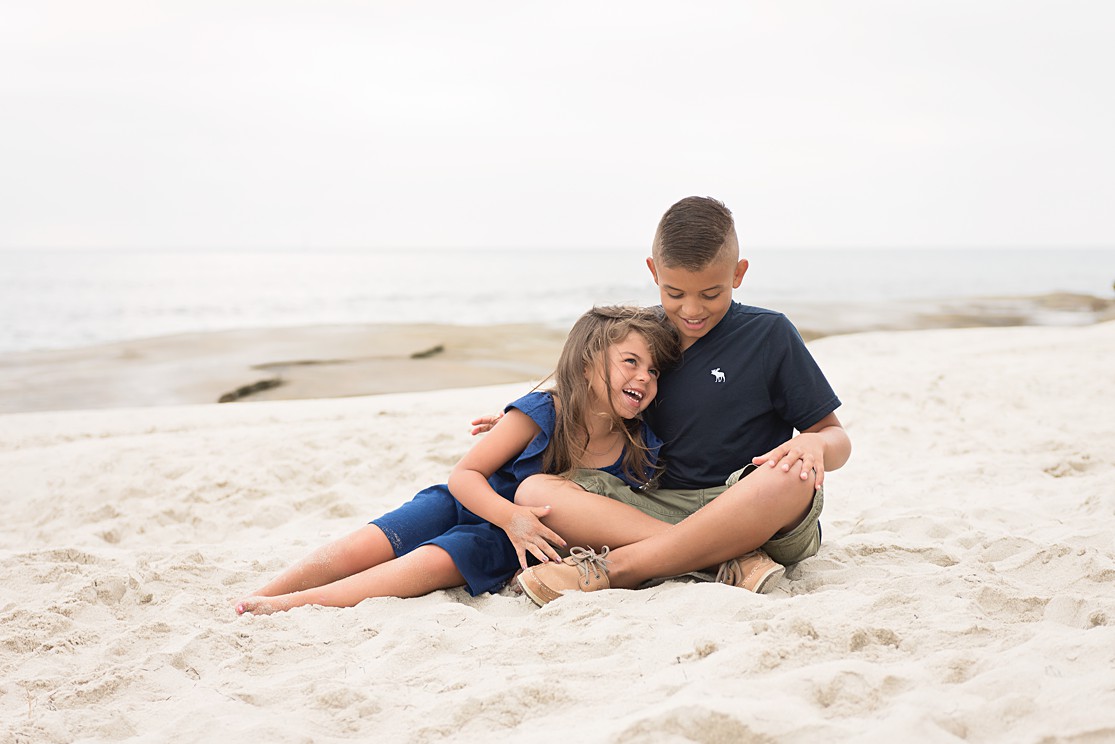 Want to see more? Check out my Windansea beach sessions: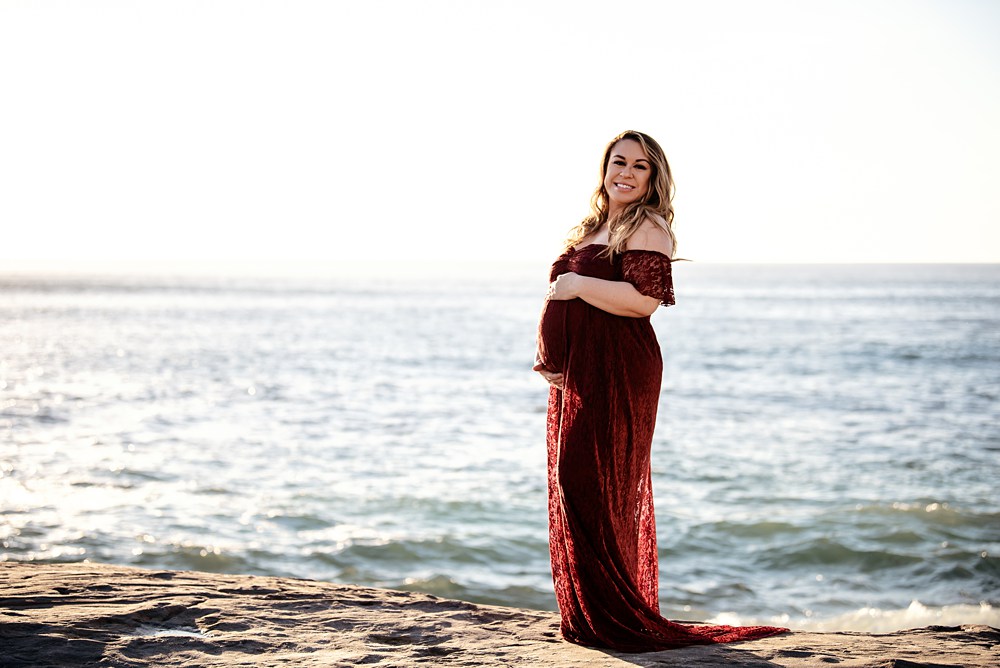 Windansea Beach Maternity Session | San Diego, CA I am so excited to share this beautiful Windansea beach maternity session with you all today! When my client asked about a beach maternity session in San Diego, I jumped at the opportunity to photograph at Windansea...
read more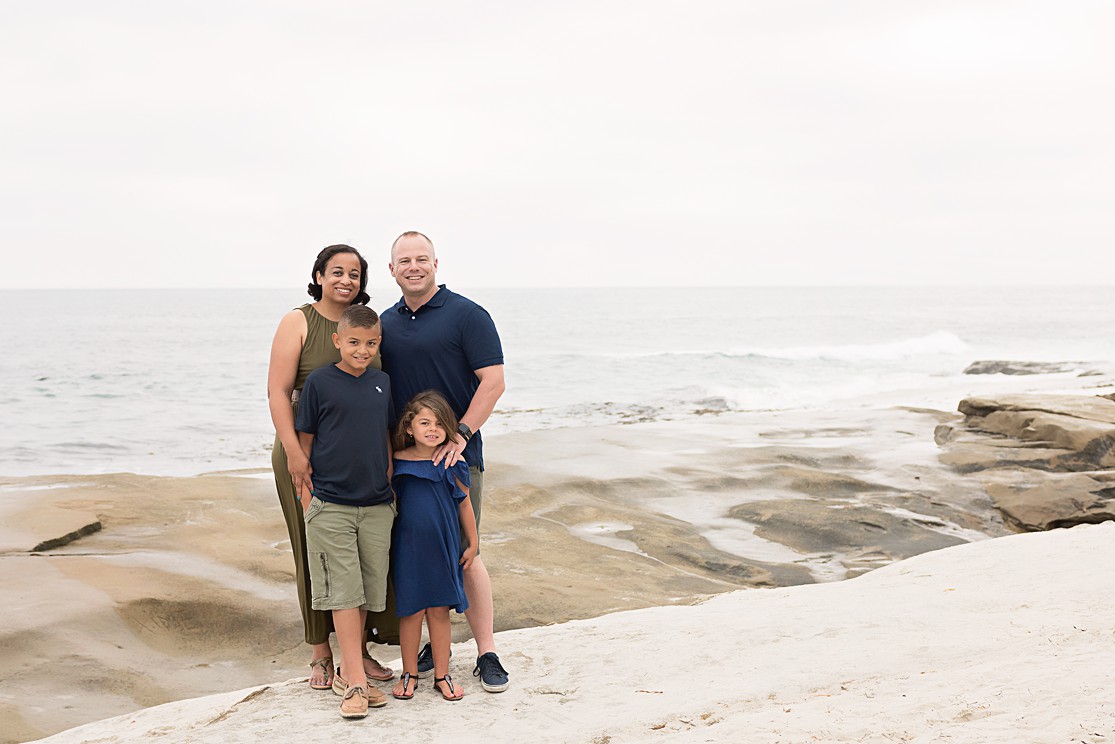 Windansea Beach Family session in La Jolla, CA A Windansea beach family session are some of my favorite beach sessions in San Diego. I love them so much, that we are taking it back to a Windansea beach family session that I photographed just about four years ago! It...
read more
Lauren V Photography is a San Diego maternity, newborn, and family photographer. Freezing your family's memories in an image makes our heart feel all warm and fuzzy. You bet it's cliche, but it's also true! I would love to help freeze these memories for your family through your images that get to live on forever. Go right on ahead, we both know you want to contact us for your next Windansea beach photo session <3 I look forward to hearing from you!