Windansea Beach Family session in La Jolla, CA
A Windansea beach family session are some of my favorite beach sessions in San Diego. I love them so much, that we are taking it back to a Windansea beach family session that I photographed just about four years ago! It should be pretty apparent by now that I could live at the beach and be more than content with life. My heart belongs at the beach, and even more so at a beach in San Diego. There are so many beaches to choose from for your family photo sessions in San Diego (for real, there are over 100 named beaches in the San Diego area), so I was THRILLED that my friends fell in love with and are letting me showcase their family for my favorite to date Windansea Beach family session.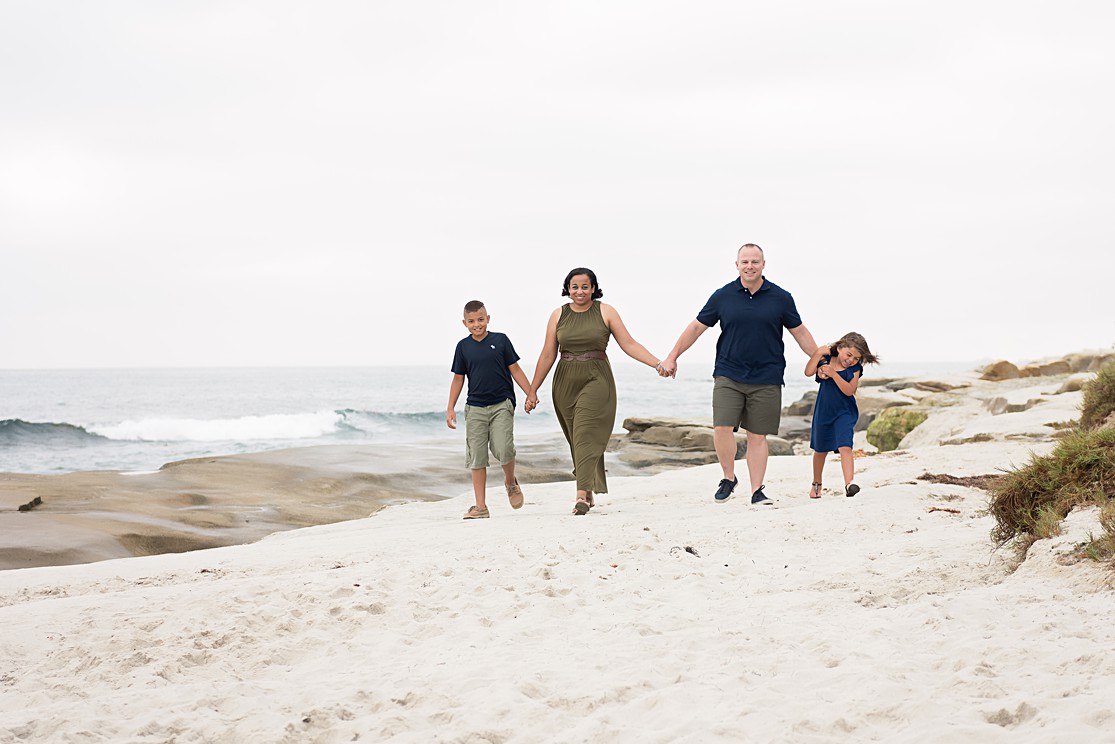 Story time: I have met some pretty amazing people when I lived in San Diego for about a decade. Case and point: this awesome family. Way back in the day when I worked in a legal department, this beautiful momma and I worked together and became friends. See, she's also one of those friends that I talked about in my last post – a friend that years can go by, and it's like nothing has changed when you're finally together again. Just a few more kiddos are thrown in the mix now.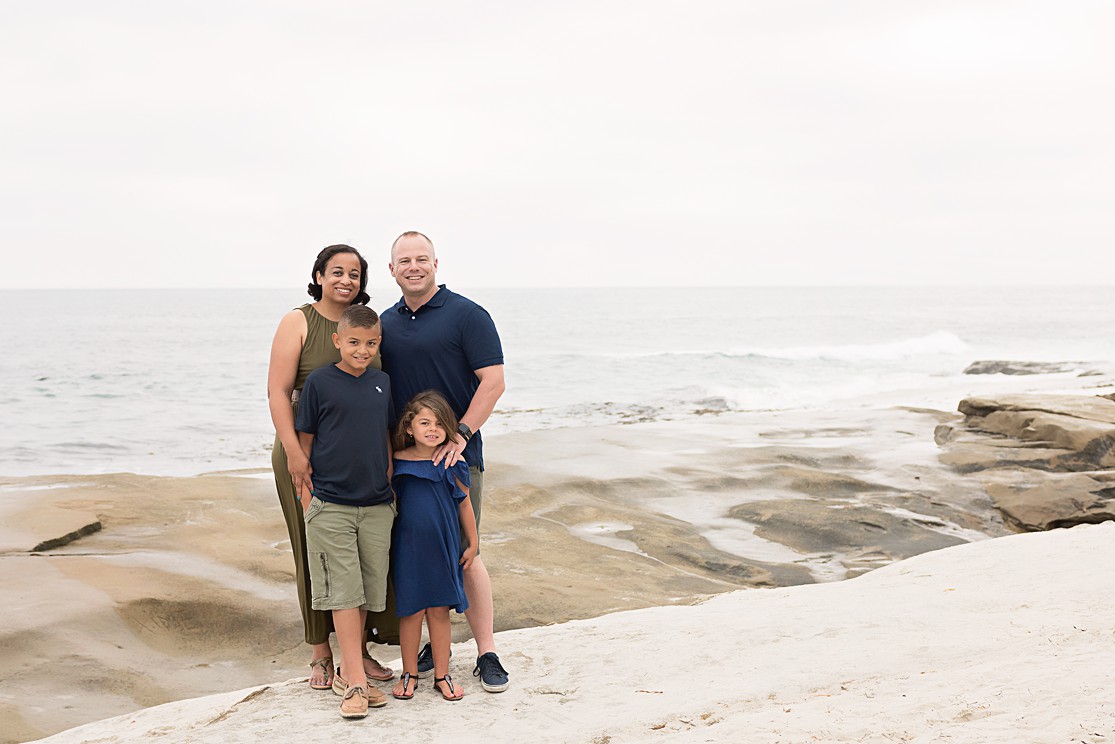 I worked with her in the corporate world when her son was a toddler, and I have enjoyed watching them grow up through posts and pictures, and every now and then (whether in San Diego or Europe), having the joy of seeing them in person and catching up just like old times. Minus the delicious margaritas and late nights out on the town, of course. Well, because, you know. Kids. Their Windansea beach family session in La Jolla made my heart full of love and laughter. Just what I was missing!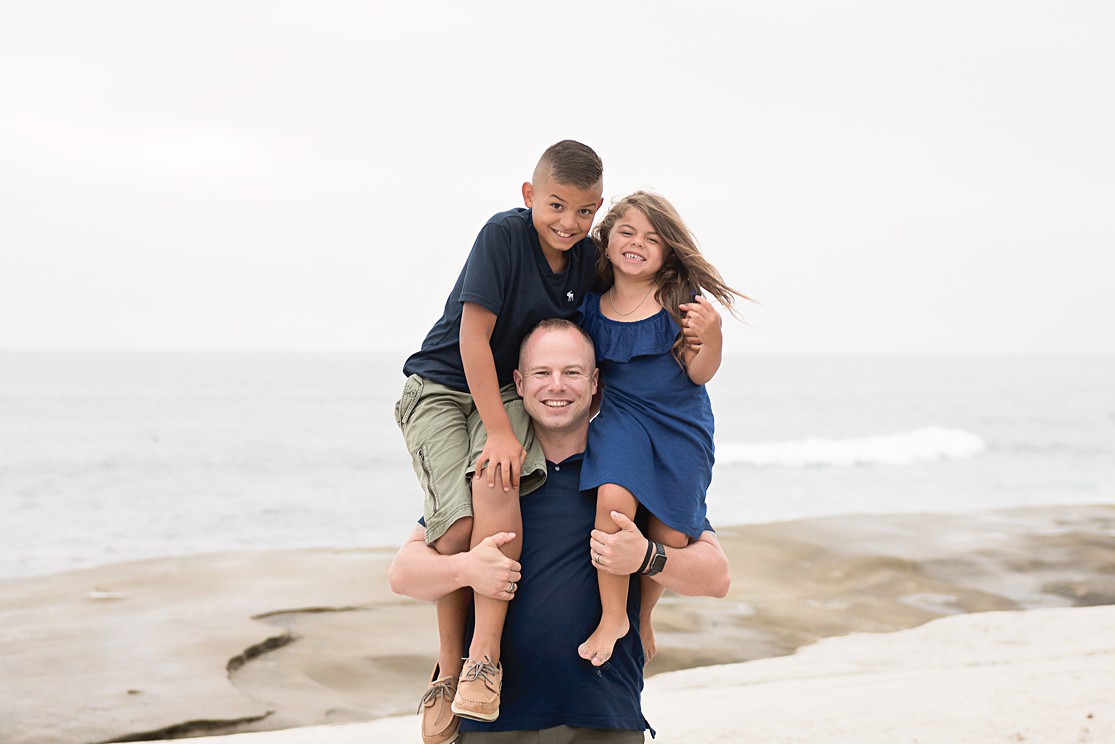 I will say, these two kids. They are freaking hilarious! Full personalities that I absolutely love, and remind me so much of their momma (we might have pulled a few stunts years ago while at work that, looking back now much older and "wiser", I'm shocked what we were able to get away with). These two will be pushing boundaries and make huge strides and success in the future, I can just tell. For now, their brother-sister bond is hilarious and so sweet at the same time.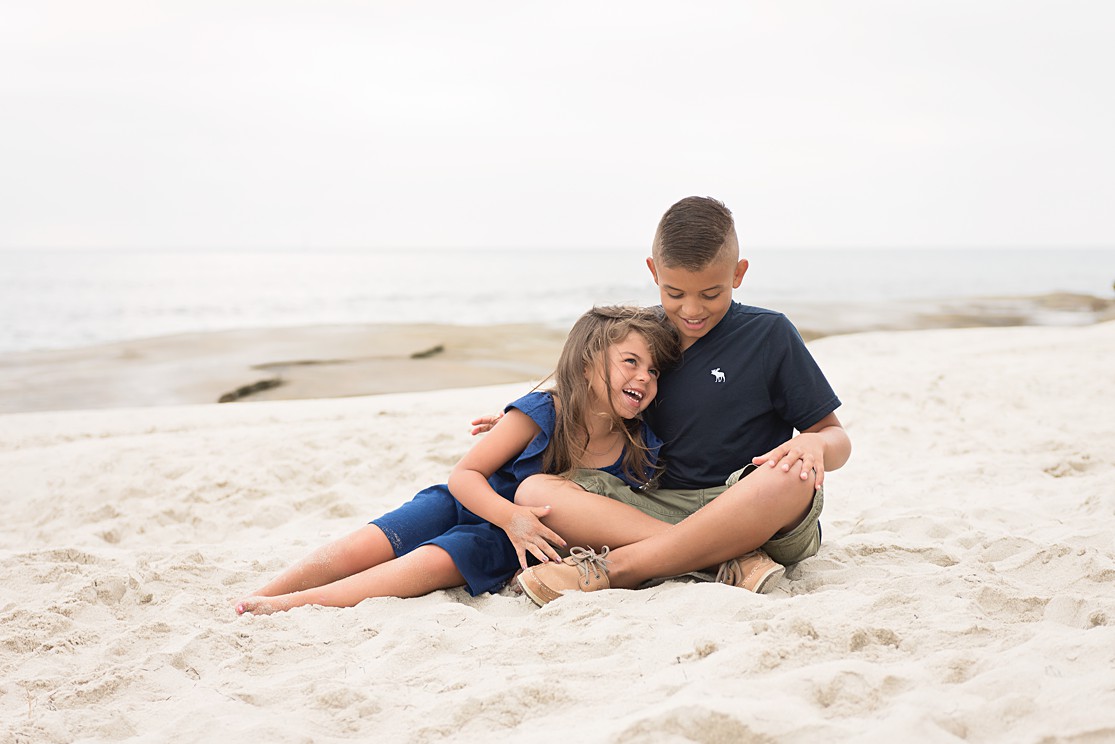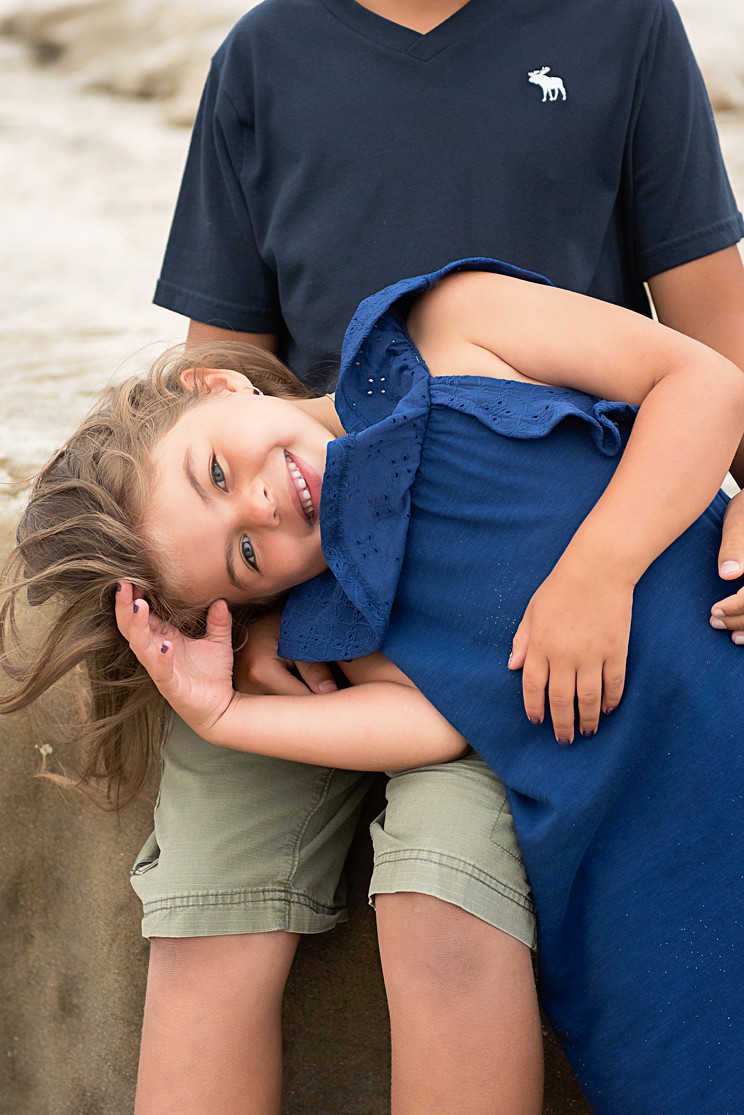 I know I'm not the only one gushing over this family! Their session was a breath of fresh air.
Thank you, friends, for asking me to photograph your gorgeous Windansea beach family session and spend some long overdue time catching up. I'm determined to not wait four years for our next meetup. Margaritas are on me next time!
Windansea beach family session: Photographer Tips
While Windansea beach is an amazing beach with gorgeous landscape, there are a few tips to remember if you choose to visit this location.
* Parking is limited, and mainly street parking. Get there early so you don't have to rush to find a spot!
* There are no bathrooms or public showers on or near the beach. This beach is mainly a small surfers spot beach, so there are no public restrooms. Make sure to be prepared, especially if you have little ones with you.
* The waves and current at Windansea beach are pretty strong here. So while it is perfect for your Windansea beach family session, leave the swimming to extremely confident swimmers at this beach. The beautiful flat reef rocks that make for the perfect background for your Windansea beach family session also make it dangerous to enter and exit the ocean if you are not confident in your abilities.
*The surf shack that is located on the south side of the beach is an historical landmark, so make sure to see it in person!
Looking for a photographer for your Windansea beach family session? Contact me so we can set up your session at this gorgeous San Diego beach! As a maternity, newborn, and family photographer in San Diego, I can't get enough of beach family sessions. What better way to soak in everything San Diego has for you than by a family beach photography session?! Can't wait to see you in front of my camera soon <3