What Makes San Diego In-Home Newborn Photography Perfect for You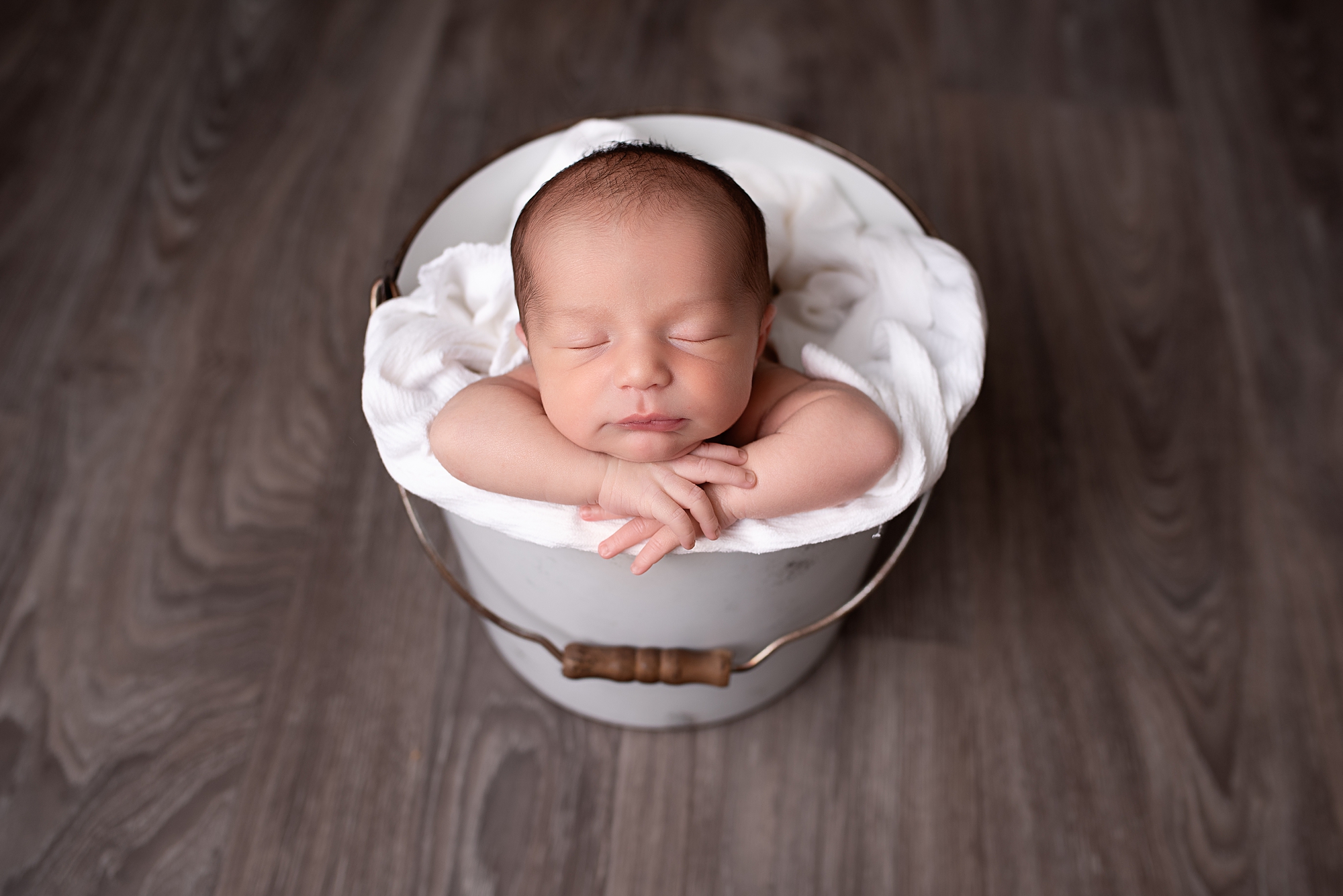 There are so many reasons why San Diego in-home newborn photography is extremely popular, and becoming a serious luxury I happily provide to my clients. Growing your family is joyous, stressful, and all of the emotions in between. As moms, we want every single step documented so that we can look back on it and remember how we were feeling, and just how little our kids were.
But with the want to document everything, comes the stress involved with documenting everything. As a mom to two boys who are growing way too fast, I understand the stress and pressure we put on ourselves to document it all. Especially when they are brand new to this world.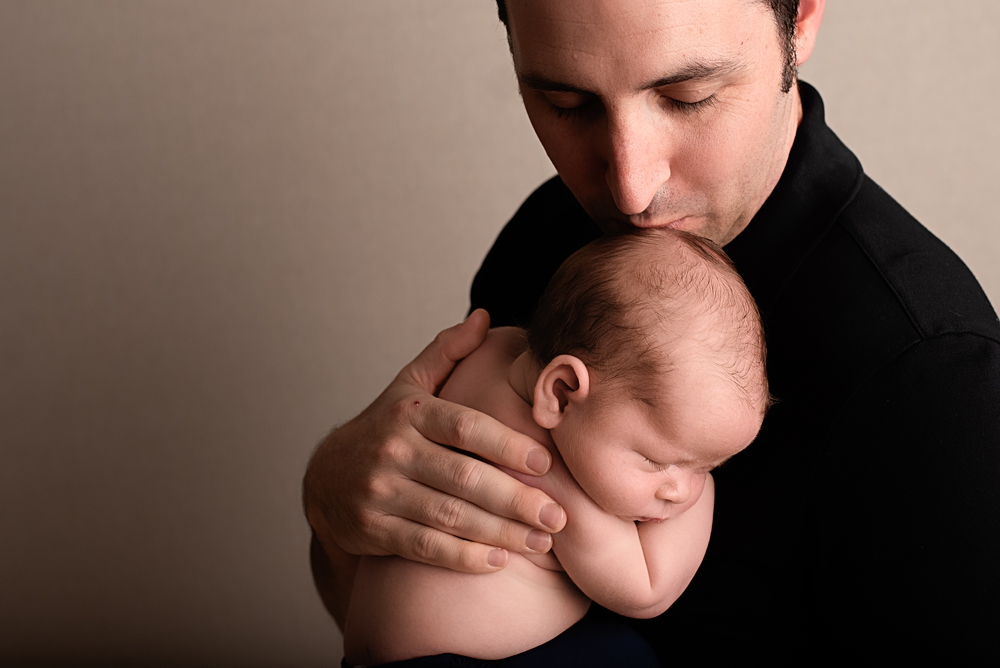 If any of this resonates with you, I am here for you. All of these emotions involved (and mixed in with pregnancy/post part hormones, which is super fun) is why I love being able to provide San Diego in-home newborn photography to my clients.
Why Choose San Diego In-Home Newborn Photography?
To put it plain and simple – because you can. So why not? Newborn photography is a luxury, so why not have the full luxury experience? The most often comment I hear from my clients is how much they LOVE not having to leave their home, but still having these amazing newborn photos of their newborn. All from the comfort of their own home.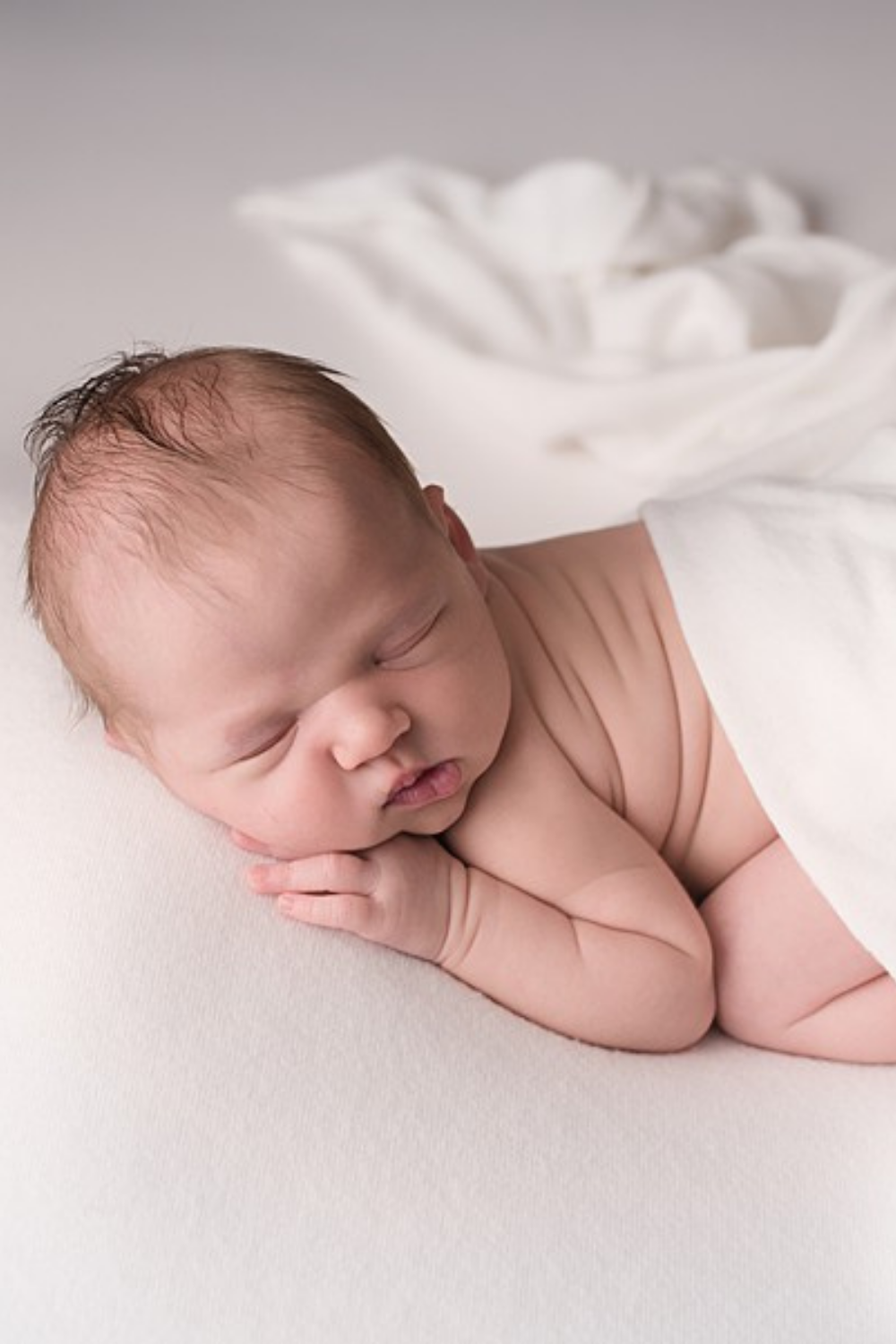 Having a brand new baby, navigating sleepless nights, late night feedings and diaper changes. This is all part of bringing home a newborn into your home. The last thing you should be adding to your plate is having to pack everything up for newborn photos.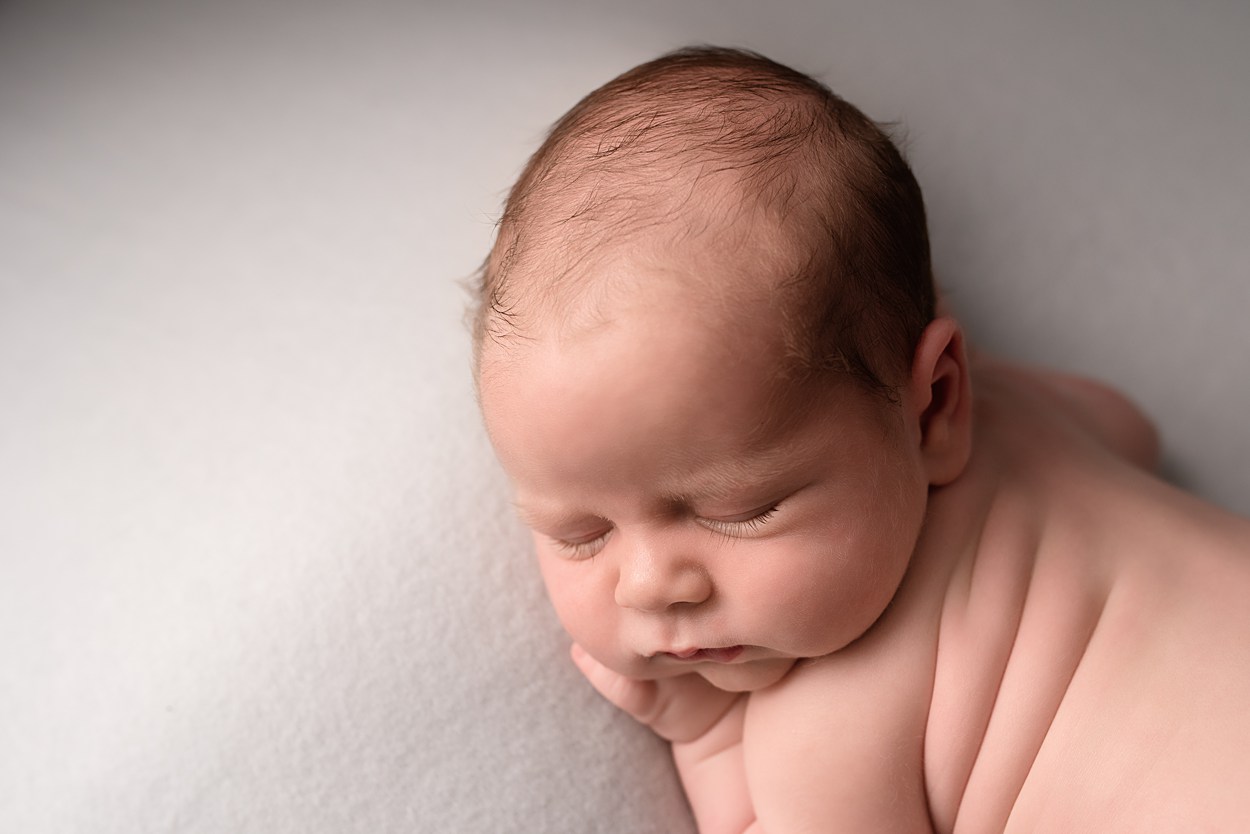 Newborn sessions can be long. Like, 2-4 hours long. Trying to pack everything for your baby AND you (let alone any older siblings that may be joining) is a lot. It's beyond stressful. So why do it?
San Diego in-home newborn photography takes that stress away from you completely. When all you have to do is open your front door for me, I take care of bringing the entire studio to you, so you don't have to worry about a thing (I am quite literally a San Diego traveling newborn photographer, it's amazing).
How To Prepare For Your San Diego In-Home Newborn Photography
The first thing I tell my newborn clients about having their San Diego in-home newborn photography session, is do not worry about cleaning for me. I have small children and two dogs running around our house, I don't judge messy houses. Anything that I will need to move for your session, I will ask if it's ok before I move it. But that's about it. Open the door and let me bring in everything I will need.
Most newborn studios are very warm during a session (you have to keep the star of the show happy and warm!), so I do ask to have the house around 75-78 degrees. If I need it warmer, I have a small space heater I use to heat the area I'm working in. There is no need to heat your entire house to 80 degrees!
I bring the light, the table, the blankets, and any other props we have discussed during our consultation. Any family heirlooms that you want included in your images will need to be gathered, but that is it for having anything ready.
Benefits of Your San Diego In-Home Newborn Photography Session: Older Siblings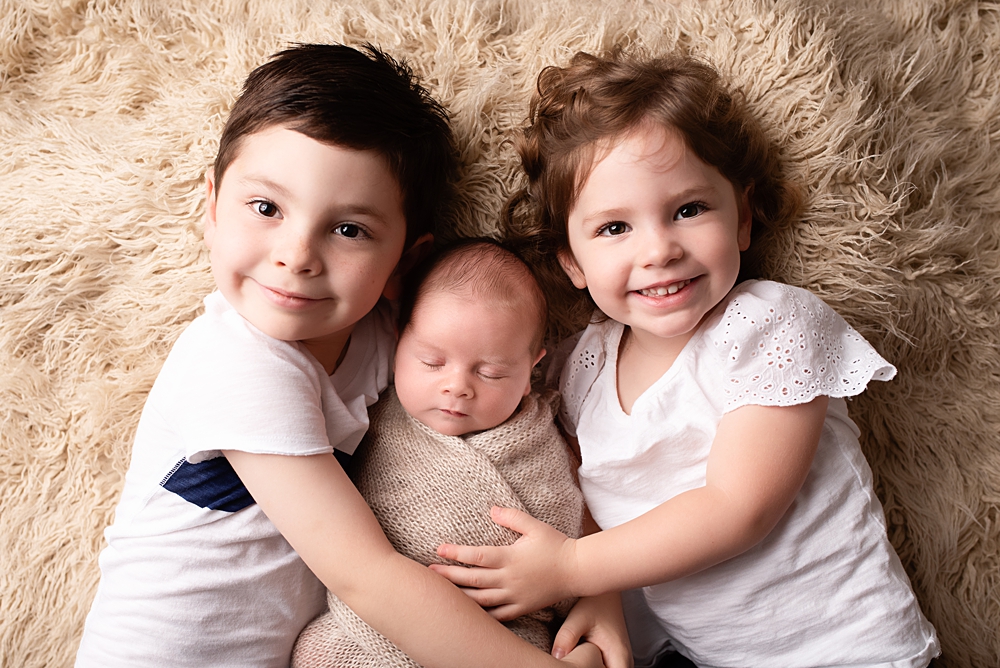 One main benefit is just being home, surrounded by your own things. With older siblings (typically toddler age), being in their own environment while I'm photographing their new baby brother or sister is a tremendous help. Being able to distract them with their own toys, grab a snack (or 100) for them, or simply not missing nap time is a huge stress relief to parents.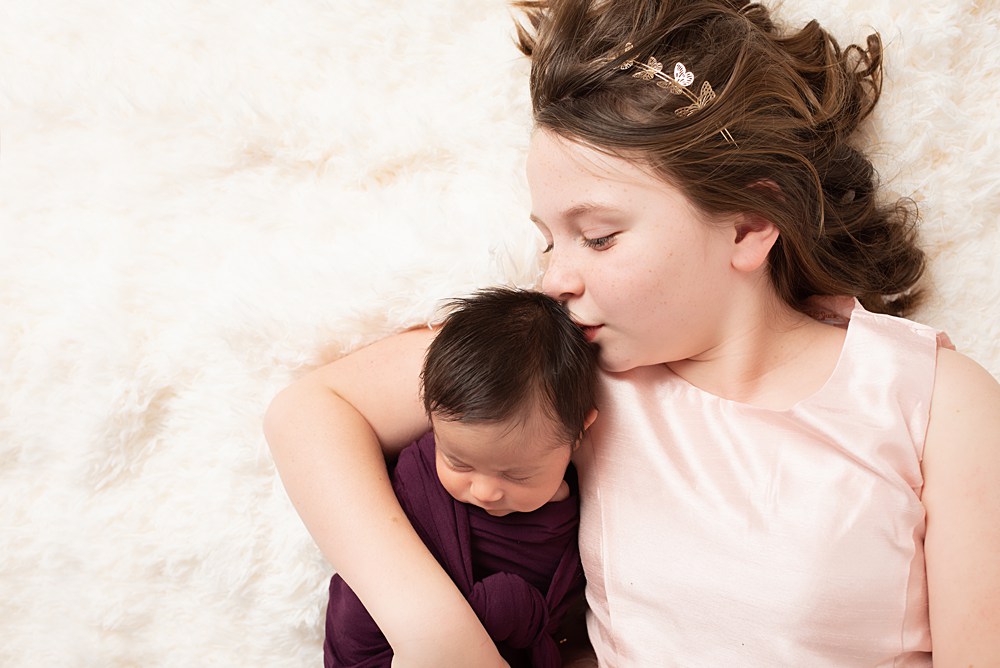 Let's face it, trying to keep a toddler busy in a quiet area and not into everything for about 3 hours sounds like pure torture to most parents. Having the newborn studio come to you, allows your toddler to continue with normal daily routines. That is huge, especially when trying to navigate their new emotions over having a tiny human all of the sudden appear in their home.
Benefits of Your San Diego In-Home Newborn Photography Session: For Mom
Another huge benefit is not rushing while getting ready. I'm talking to you, mom!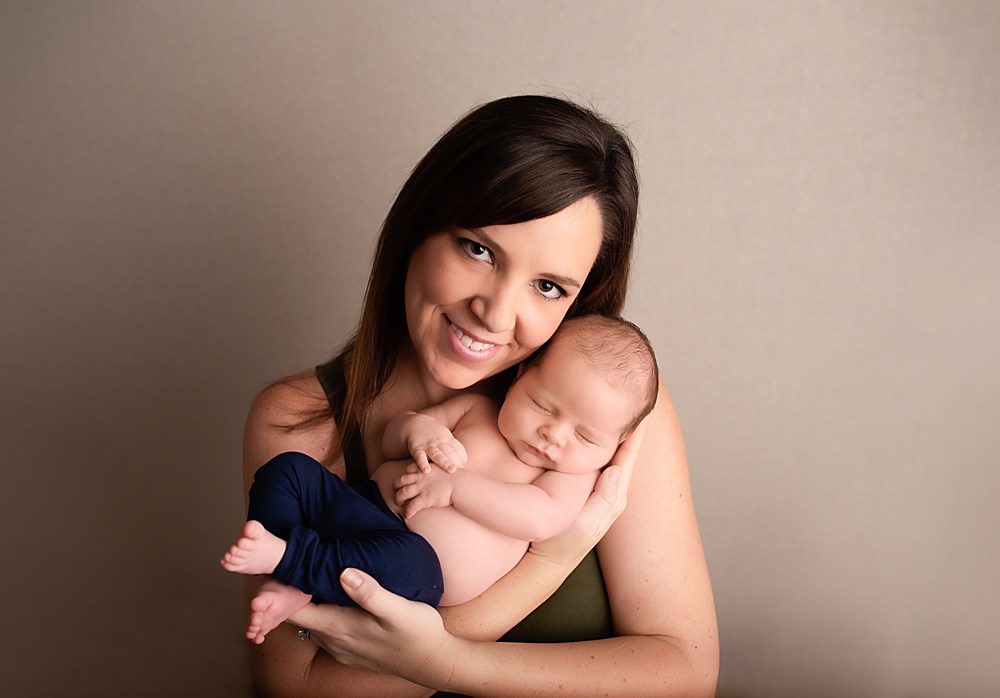 I completely get it. Getting your pictures taken means you want your hair to look good. You want to put a nice top or dress on. You want to be able to put some makeup on. You can do all of these things while I am photographing your newborn!
Like I said, newborn photography typically takes 2-4 hours. Why not spend some of that time getting ready instead of having to rush beforehand? Even if your routine for getting ready is more like my routine (take a quick nap, relax, then get ready), you have the time to do it.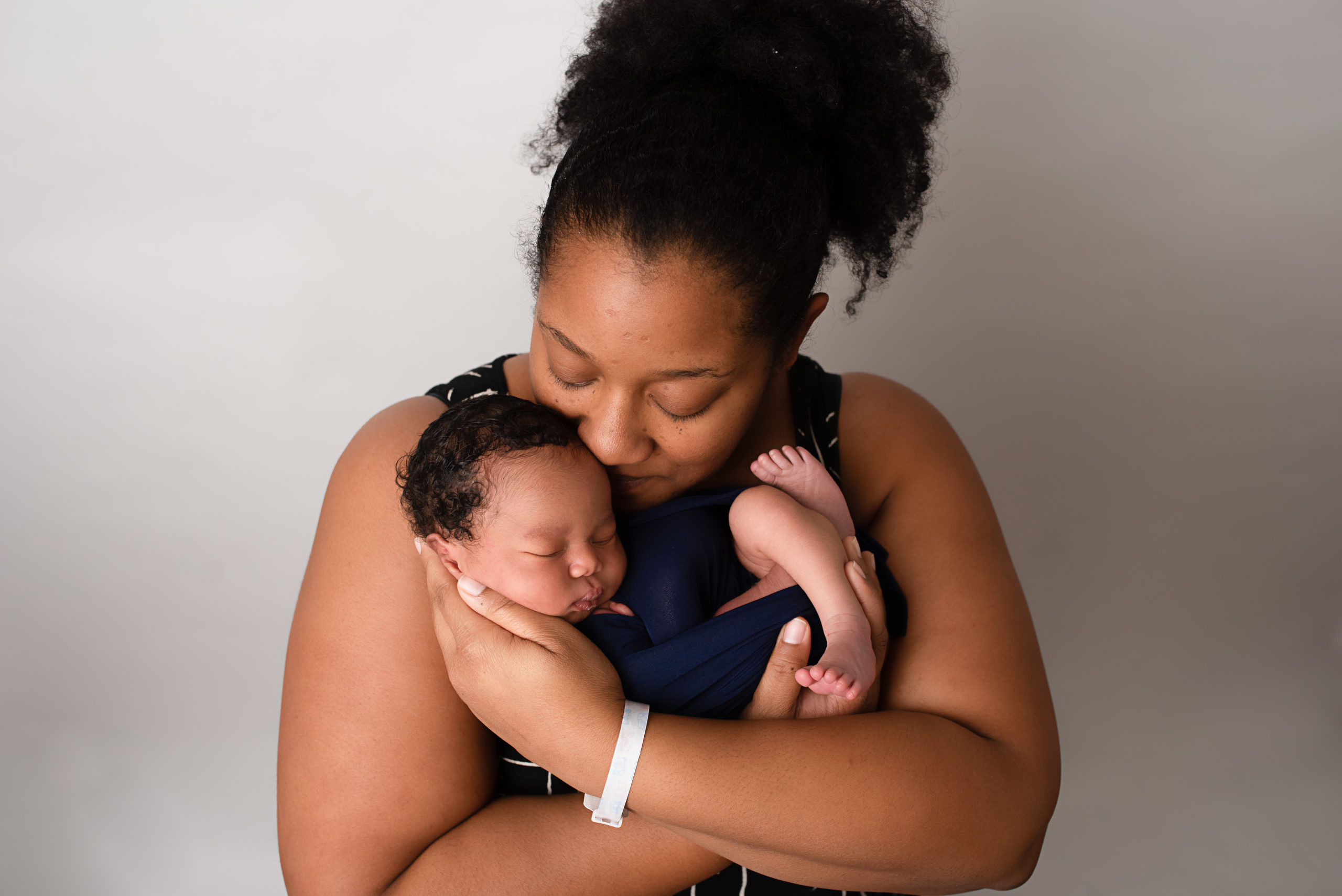 Being able to take your time to get ready without worrying about that along with getting out of the house on time is why San Diego in-home newborn photography is such a huge benefit to my families!
Quality of Your San Diego In-Home Newborn Photography Session
A major factor that plays into newborn photography is quality of the images. I pride myself in being able to provide amazing images and products to my clients, whether I am photographing their newborn in a studio or in the comfort of their own home.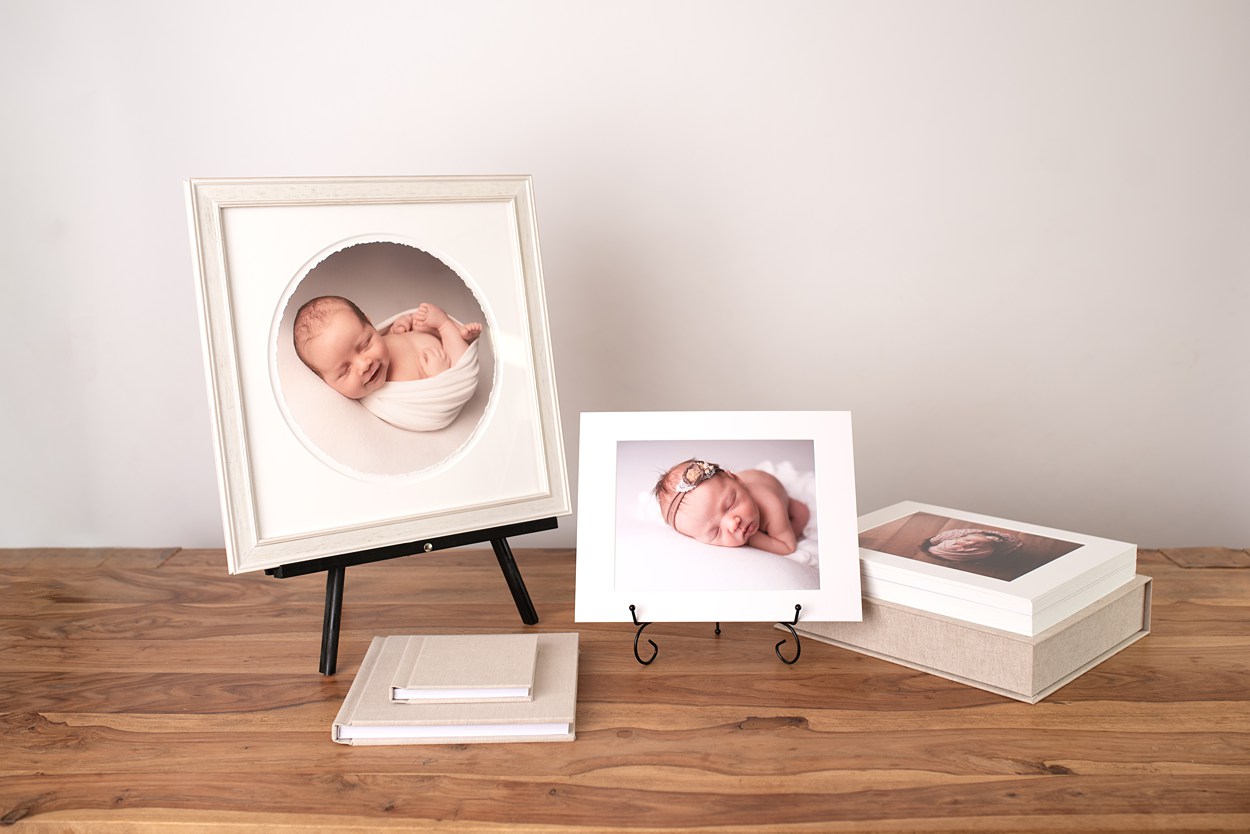 Bringing the studio with me to every one of my client's homes allows me to maintain the same high, luxurious quality in my work no matter what. The only difference is that my clients get to enjoy watching the magic happen from their own couch instead of sitting in a chair in a studio they are unfamiliar with.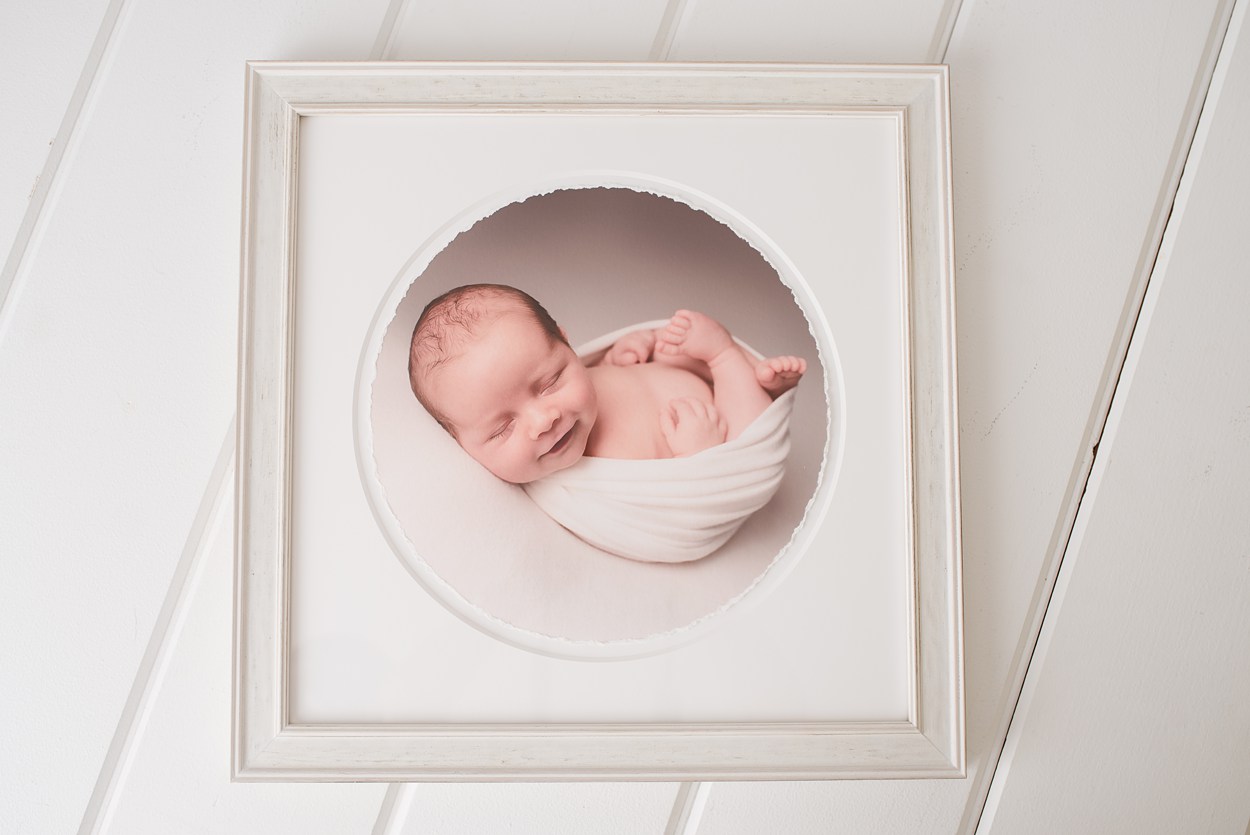 The experience of your San Diego in-home newborn photography session taking place in your own home makes it that much more special and memorable for the entire family. Being able to include family heirlooms into photographs, or images of you rocking your sweet newborn in your nursery while taking a break is an added bonus I provide for you.
I would love to provide you with a completely customized and unique luxury experience for your San Diego in-home newborn photography session. Scheduling your session is as easy as reaching out to chat! If you are not quite ready to schedule your session yet, go follow along on Instagram. You can see just how much fun (and stress-free) having your San Diego in-home newborn photography session truly is.